These iPad Air 2 Concepts Are Awesome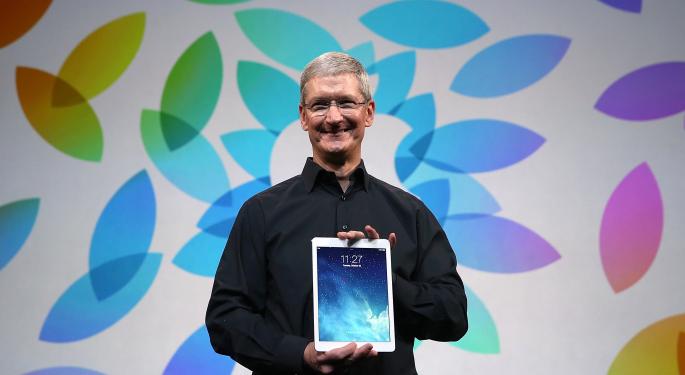 Apple's (NASDAQ: AAPL) next iPad isn't expected to be released for another six or seven months, but the first iPad Air 2 concepts have already surfaced.
These aren't official concepts -- Apple does its best to keep those behind closed doors.
But Josh Beatty, the founder and CEO of modulR (a mobile iPad solutions provider), teamed up with his design partner, Mike Casto, to produce several concepts to demonstrate what the next-generation iPad could be like.
Related: Panasonic's New 4K Tablet Is 12X More Expensive Than Apple's iPad Air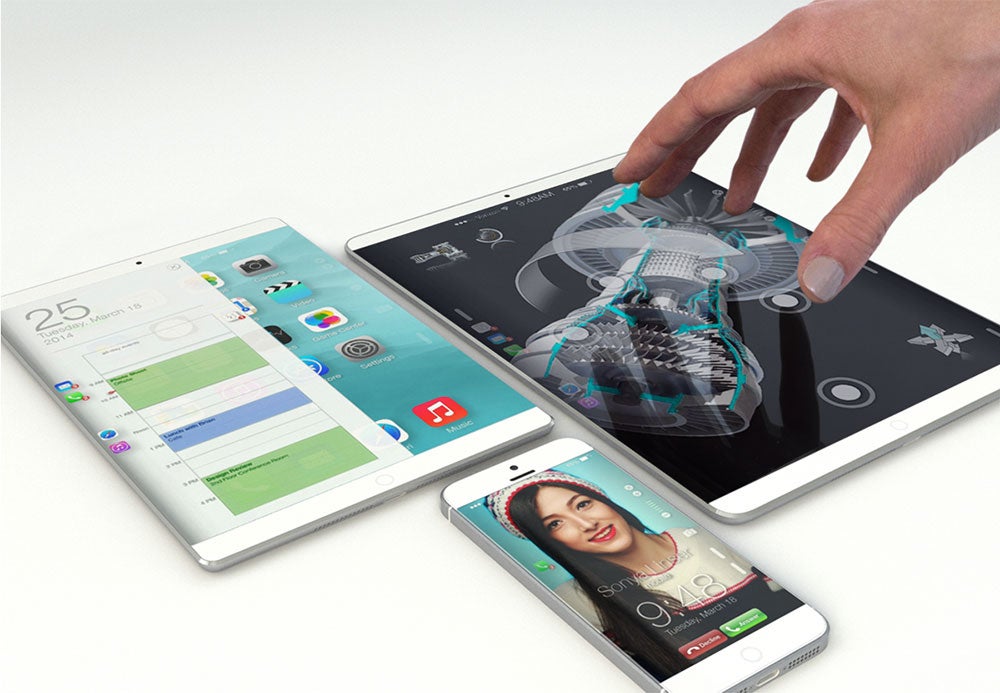 Image Credit: modulR
In this image, modulR shows how the next iPad could have an edgeless display made with sapphire crystals from GT Advanced (NASDAQ: GTAT). Apple confirmed that it acquired PrimeSense (whose technology appeared in the original Kinect for Microsoft) last November. Many assumed that PrimeSense's technology would be implemented in the company's rumored television set, but modulR envisions an iPad that allows users to interact with it using 3D gesture control. With this feature, users wouldn't have to physically touch the device to rotate, move or swipe through simple on-screen motions.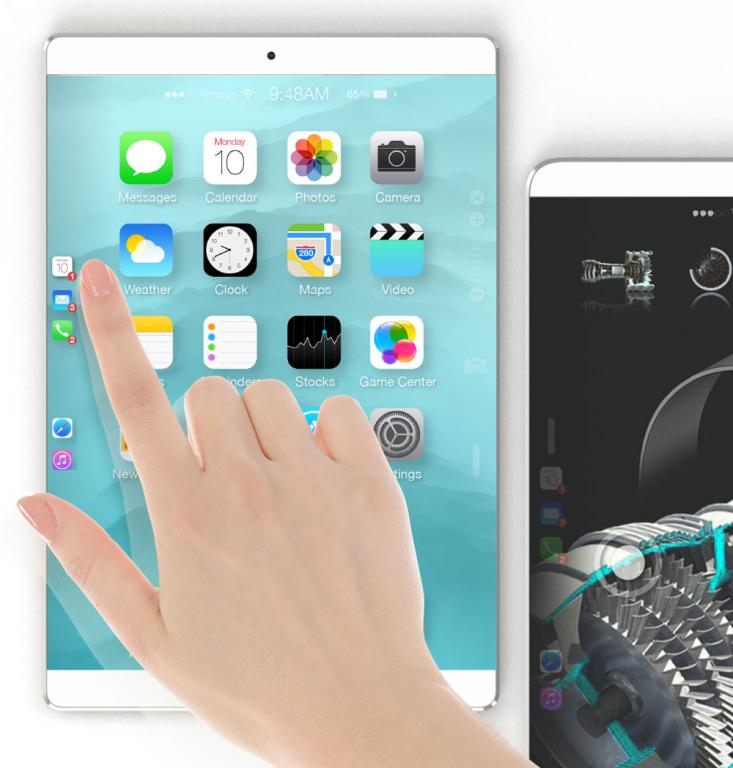 Image Credit: modulR
This image illustrates a concept called Smart Panel Dock, which would theoretically customize the iPad experience based on user habits. In this scenario, the user could bring up a handful of frequently used apps by hovering over either side of the screen. It's a small touch, but it would allow users to access their favorite apps without having to navigate through so many layers.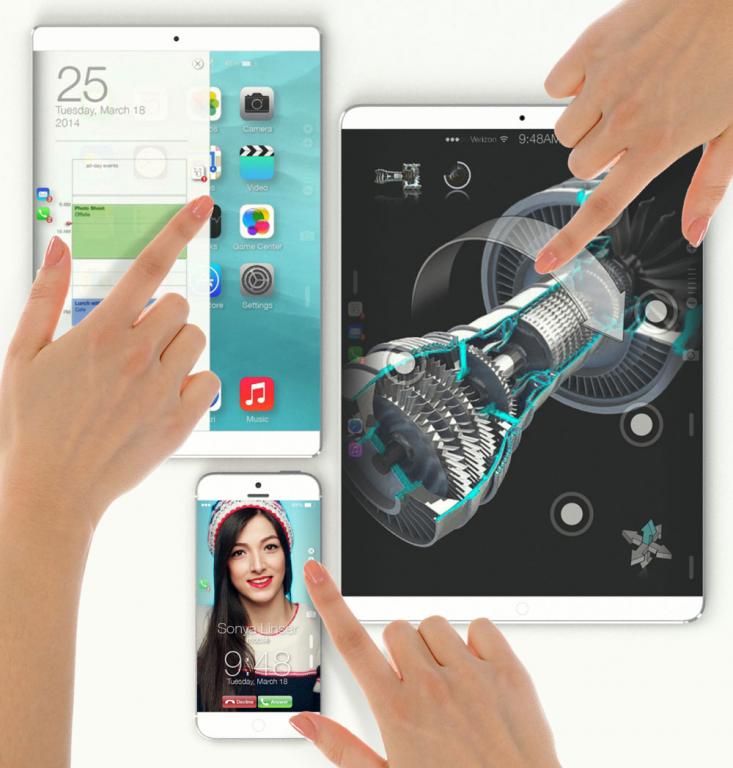 Image Credit: modulR
Touch ID is a cool concept, but it's central to only one button -- the home button. Beatty believes that Apple will expand this feature and eventually transform the entire screen into one big Touch ID that can identify each individual finger. In addition to the security benefits, this could open up a world of possibilities for creative app developers.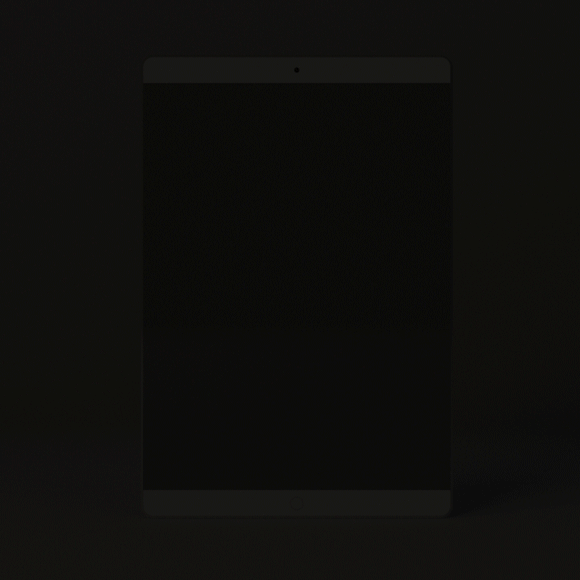 Image Credit: modulR
Last but not least, modulR expects Apple to replace the iPad's traditional home button with a digital button that glows when the tablet is moved from rest or when a hand hovers over the device.
Going Beyond iPads
Looking to the future, Beatty told Benzinga that while he is "pretty confident" that an iWatch will be released, there is "a lot of pressure on Apple" for a new product. "You think of how Apple works -- they've brought on great designers to [build] great things for it," Beatty explained.
"But what Google learned from Glass is to harness other designers and focus on what you can do. So with the Android Wear platform, having everybody be the designer for it, they now have allowed [Google] to compete against every watch maker in the world. If I were an investor, I'd probably see that as a huge threat in that category."
Related: iPad Air Is Cheaper, More Profitable Than iPad 3
Apple could do more game-changing things as well, but Beatty believes that the company is being too conservative.
"They just need to innovate, put things out there," he said. "[They] know they need to go against Xbox, and Amazon is doing that [with Fire TV]. But Apple needs to do more, faster -- and be bolder in terms of what they're doing and not be afraid to make mistakes. I think right now they're afraid to make mistakes."
Disclosure: At the time of this writing, Louis Bedigian had no position in the equities mentioned in this report.
Posted-In: Amazon Apple iPad iPad Air 2News Rumors Tech Interview Best of Benzinga
View Comments and Join the Discussion!