How Many Leaders Can Apple Live Without?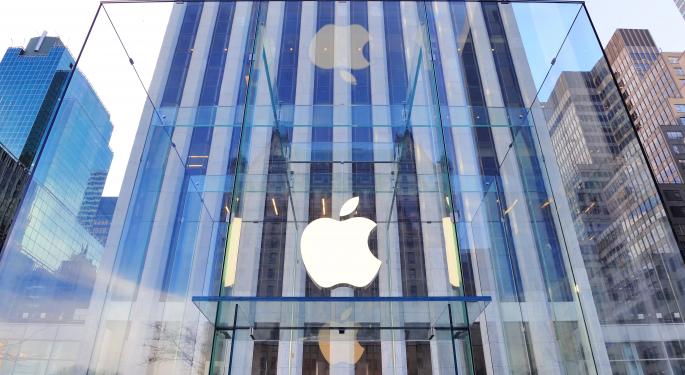 From Steve Jobs, Scott Forstall and Ron Johnson to John Browett, Jerry McDougal and Peter Oppenheimer, Apple (NASDAQ: AAPL) has become a revolving door for senior executives.
Some critics, such as Global Equities Research analyst Trip Chowdhry, think that Apple needs to take its executive shuffle one step further. He has repeatedly called for the removal of CEO Tim Cook, arguing that Apple's shares could rise 30 percent the moment he retires.
But is this really what Apple (whose shares are down nearly three percent year-to-date) needs right now?
Related: Did Apple's iPhone 5C UK Price Drop Confirm It Flopped?
"The loss of a leader is going to create stress," Ray Benedetto, co-author of It's My Company Too!: How Entangled Companies Move Beyond Employee Engagement for Remarkable Results, told Benzinga.
"But the stress could be a positive or a negative. Usually, the immediate impact of a leadership upheaval [is that] it causes feelings of apprehension [and] uncertainty, and that may lead to some physical effects of psychological distress. That would be directly related to how closely individuals in the organization identify with that leader -- how much trust they actually put in that relationship."
This could explain some of Apple's problems.
Last year Chowdhry reported that a number of Apple employees were leaving for Google, LinkedIn, Facebook and Hewlett-Packard.
That said, Apple and Google are two of the companies that are on trial for colluding to limit wage increases.
"Let's go back to Apple when Steve Jobs left," Benedetto added. "Let's look at Microsoft when Bill Gates said that he was going to step down. And then let's look at Southwest Airlines, [which] went through major changes in its CEO leadership. That didn't even [register] a blip on the screen!
"It came down to how others perceived Southwest Airlines. Why was that? It was that the stakeholders, the customers who were using Southwest Airlines, didn't see one particular person representing the company."
Investors may be wary of Apple's exec changes, but if consumers continue to have a positive view of the whole company, it won't matter.
Disclosure: At the time of this writing, Louis Bedigian had no position in the equities mentioned in this report.
Posted-In: Bill Gates comments Jerry McDougal John Browett Peter OppenheimerNews Management Tech Best of Benzinga
View Comments and Join the Discussion!