U.S. Automakers Initially 'Detested' J.D. Power And Associates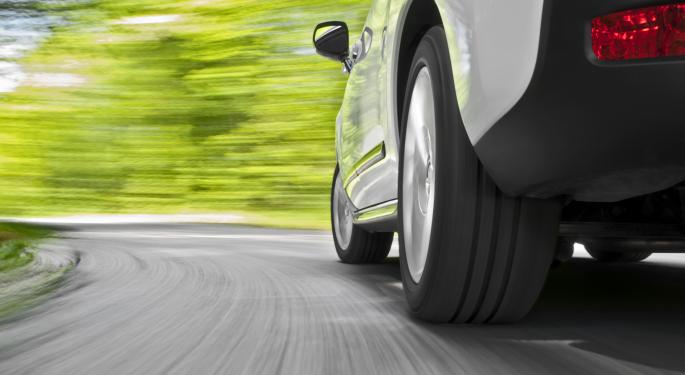 GM (NYSE: GM) proudly touts the awards its receives from J.D. Power, but there was a time when it and other American automakers were at odds with the market research firm.
"The domestic car companies in Detroit detested what we were doing," James David "Dave" Power III, founder of J.D. Power and Associates, recalled. "They thought that the Japanese couldn't have good quality. We were able to show them. What we found is that the Japanese, especially Toyota, were open to have us give them all the criticism we could to improve their product."
American automakers were much less receptive.
"Our big problem was the market research department, which reported to the advertising department and the marketing and sales department," Power told Benzinga. "[The] sales department would always come out with their research, which showed that everything was fine. We knew they were not listening to what customers were saying. It was the gatekeepers who were in the market research department that fought us tooth and nail, even into the year 2000."
Despite the rise of the Internet, social media and other technological advances, J.D. Power still employs the traditional mail questionnaires that started the business more than 40 years ago.
Reinforcement Reigns Supreme
Notable awards in other categories (such as the Academy Awards for movies) can inspire consumers to go out and take action. For the auto industry, Power said that the J.D. Power awards have been more about reinforcement.
"What we're doing is also helping the manufacturer to understand when they introduce something new that they gotta listen to those customers because customers were upset," said Power, adding that the top-down system didn't allow those issues to move up to top management.
J.D. Power was sold to McGraw Hill Financial (NYSE: MHFI) -- formerly The McGraw Hill Companies -- in 2005. Power and two of his children remained with the company for a couple of years but ultimately decided to move on.
"We were getting in the way of them getting things done the way they wanted them," said Power. "We ended up pulling out. I really have no more input to what they're doing."
Power's full story is chronicled in a new book, POWER: How J.D. Power III Became the Auto Industry's Adviser, Confessor, and Eyewitness to History, by Sarah Morgans and Bill Thorness.
Disclosure: At the time of this writing, Louis Bedigian had no position in the equities mentioned in this report.
Posted-In: Bill Thorness General Motors GM J.D. PowerNews Success Stories Tech Interview Best of Benzinga
View Comments and Join the Discussion!