Facebook And Drones: Bringing The Entire World Online?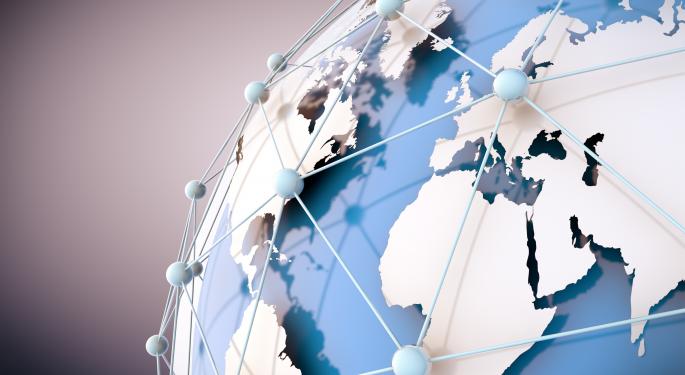 "We'll either confirm or deny," is still the official comment of choice for both companies but Reuters reports that Facebook (NASDAQ: FB) is looking to acquire drone maker Titan Aerospace for $60 million. The obvious question is, why does Facebook, a social media company, want to purchase an aerospace startup? For good reason, actually!
Titan Aerospace makes drones—not those small drones flown by the military for short periods of time. Titan's drones have a 165-foot wingspan—about the size of a Boeing 777.
They're capable of flying at 65,000 feet and run on solar power, making them capable of remaining high in the earth's atmosphere for up to five years. Think of these drones like a satellite flying in the earth's atmosphere instead of in space.
Impressive, but that doesn't give a lot of insight into why Facebook would hit the 'like' button on Titan. What does Facebook get from large, essentially orbiting drones?
Related: Why is Google Getting into the Balloon Business?
It has to do with the Internet arms race. Specifically, Facebook's vision of getting the other two-thirds of the world's population on the Internet. Until now, Facebook had a lofty vision without infrastructure to make it happen. Google, another company working on the same challenge, is already moving forward with a different approach. Still, neither are close to calling it solved.
Google, Facebook and others know that the answer isn't to bury millions of miles of cable over mountains, war zones and other harsh environments. Google's answer is to place thousands of balloons in the upper atmosphere that would carry equipment to bounce an Internet signal from a ground-based station to homes and businesses in countries currently not online.
Facebook would do something similar with drones. The company wants Titan to build 11,000 of its Solara 60 model drones, according to TechCrunch, that would also stay in the upper atmosphere beaming signals back to earth. With an order that size, purchasing the company for $60 million not only comes with pricing advantages, it allows Facebook to recoup the investment in more tangible ways, as Titan sells to other companies (assuming Facebook doesn't shut down the company and make its engineers Facebook employees.)
Getting the remaining two-thirds of the world online is worth a giant investment. More people mean more users; more users mean more of an audience for its advertisers, to name one advantage.
Disclosure: At the time of this writing, Tim Parker had no position in the companies mentioned.
Posted-In: Facebook Google Titan AerospaceNews Rumors Tech Best of Benzinga
View Comments and Join the Discussion!