Apple Announces A Rebranding Of Its 'iOS in the Car'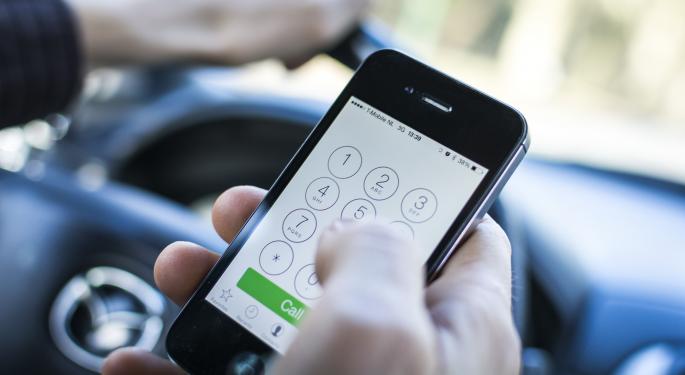 In a press release Monday from Geneva, Apple (NASDAQ: AAPL) announced that iOS in the Car will become CarPlay and launch later this year.
According to Apple, CarPlay is "the smarter, safer, and more fun way to use iPhone in the car." Apple announced formal partnerships with Ferrari, Mercedes-Benz, and Volvo but said that all other major manufacturers are coming soon.
But what about the features? According to Greg Joswiak, Apple's vice president of iPhone and iOS Product Marketing, the system was designed from the ground up to give drivers an incredible and safer experience in their car.
The system largely revolves around Siri, Apple's voice-activated interface. Once an iPhone is plugged into the car, Siri can help the driver make calls, return missed calls or listen to voicemails. When a call comes in, CarPlay provides an eyes-free notification allowing drivers to use voice commands to answer or reject the call.
CarPlay also provides eyes-free access to Apple's mapping app and even anticipates your destination based on emails, texts or recent trips. Maps provides traffic conditions, ETA and routing instructions.
How about music? CarPlay provides access to all music, audiobooks, podcasts and iTunes radio. According to the press release, users can also access Spotify and iHeartRadio but not Pandora.
The experience is completely driven by the iPhone. Users have to own an iPhone 5, 5S or 5C to take advantage of CarPlay.
Related: Using Social Media To Cash In On Lionsgate And 'The Hunger Games'
Is this a big product announcement by Apple? No—or at least not right now. First, this is much of the same information already released but with a new name. Second, none of the big American automakers will carry the system during its initial rollout.
Expect to see it in most other manufacturers starting next year.
What's notable is the fact that Apple is expanding its ecosystem into another area of consumers' lives. It already has a strong hold on the mobile and computer market and it's working hard at becoming a strong player in the fitness and home entertainment markets, with its Apple TV and the numerous rumored hirings of medical and fitness professionals.
Apple's goal is to get its ecosystem into every piece of its customers' lives and CarPlay, although likely not a huge revenue stream like the iPhone, will certainly support further adoption of the company's other products.
If Apple later opens CarPlay to outside developers like it has with the iPhone, the system could become even more compelling.
Disclosure: At the time of this writing, Tim Parker was long Apple.
View Comments and Join the Discussion!
Posted-In: Apple. iOS CarPlay iPhoneNews Tech Press Releases Best of Benzinga