iOS 8 Rumors: Apple To Revamp Mobile HealthCare Industry With New Features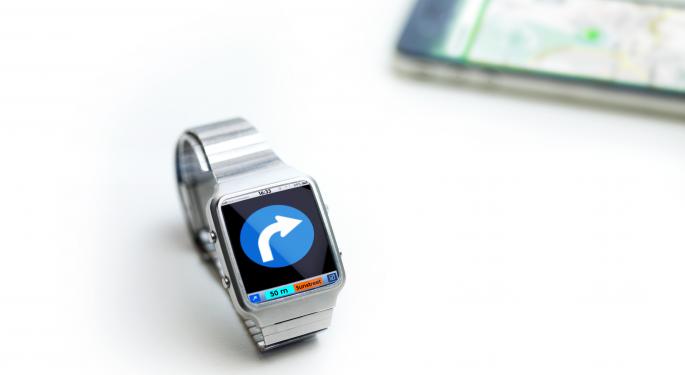 According to the latest iOS 8 rumors, Apple (NASDAQ: AAPL) is planning on adding features that measure personal health metrics, a currently untapped area for the Cupertino-based giant.
Earlier this month, reports surfaced that top executives from Apple were meeting with members from the U.S. Food and Drug Administration, including SVP of operations Jeff Williams and VP of software technologies Bud Tribble. Discussions resolved around "mobile medical applications," according to the New York Times.
Now, 9to5Mac says that Apple is working on an updated version of iOS with a new fitness app, code-named "Healthbook." The app's purpose is to monitor personal health levels and is rumored to look like Apple's current Passbook app. But, the app will contain details about one's health, such as steps taken, calories burned, and miles walked, much like a fitness tracker. It will also help users manage and track weight loss.
Related: Carl Icahn Buys More Apple Shares After Saying He Would Be Better Off If Apple Didn't Take His Advice
While "Healthbook" will be a fitness tracker, there is also another aspect that Apple is adding — the ability to monitor a users vital signs. The app will reportedly be able to track a person's "blood pressure, hydration levels, heart rate, and potentially several other blood-related data points, such as glucose levels." Not only that, but the app will remind users to take pills and can be integrated into iOS's Reminders app.
In addition to software changes that will be introduced in the next major revamping of iOS, Apple is planning on utilizing new hardware that will closely integrate the new features. The much-rumored iWatch is apparently "well into development," according to 9to5Mac's sources. The iPhone 5S's M7 chip has the capability to track fitness levels like number of steps walked, but it is not yet able to monitor vital signs. It seems like the iWatch is the only conceivable way to add these features into iOS 8.
With Apple looking to drastically change the mobile healthcare and fitness industry, there is still much to be determined. For instance, Apple hasn't confirmed the existence of an iWatch, and while there are dozens of signs that point to the company planning a 2014 release, one isn't scheduled yet. Reports have alsio surfaced that Apple has been having some issues with its wearable device, ranging from problems with screen technology to challenges with battery life and mass-production manufacturing.
Apple, however, seems determined to transform the tech healthcare industry. By producing a wearable device that helps consumers keep track of their health, it should have a huge market.
Posted-In: Healthbook iOS iWatchNews Rumors FDA Tech Media Best of Benzinga
View Comments and Join the Discussion!