More Bad News For Target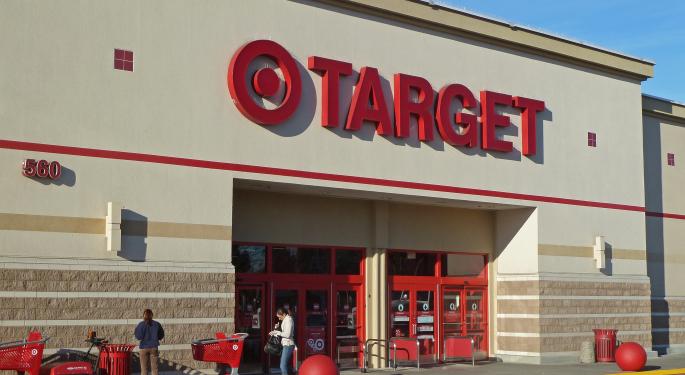 How big are Target's (NYSE: TGT) problems?
Investors have bid the stock down only about 1.3 percent Monday and only about three percent since news broke but that might be the least of its worries.
The negative news is piling up for the retailer.
First, customers affected by the breach were given the added gift from JPMorgan Chase of spending caps. In the wake of the data breach, the bank only allowed its customers to withdraw up to $100 from ATMs and make debit card purchases of $300 per day. Customers found out about these limits on Saturday.
Some—a lot, of customers criticized the move as without warning and an overreaction.
Some customers complained that their card was rejected before they received the email about the restrictions. While Chase was the "target" of criticism, Target still bears the brunt of the wrath.
Target did what any company should do when its customers fill its Facebook page with scathing comments; it issued an apology and offered a 10 percent discount on all purchases this weekend in an attempt to keep its customers from going elsewhere for their Christmas shopping. Apparently, that didn't work the way Target executives hoped.
The number of transactions was down three to four percent over the weekend according to reports.
Read: Target Data Breach Could Affect 40 Million Customers
But now come the lawsuits.
There are reports of lawsuits already filed in California and Oregon against Target alleging that the store, "failed to implement and maintain reasonable security procedures"
A San Francisco law firm is hoping to make the case into a class action lawsuit.
Attorney Robert Ahdoot said, "Since we filed, every day through the weekend, we are getting calls from individuals around the country – either they've had unauthorized withdrawals from their debit cards or they had unauthorized uses of their credit card. Most say they've never had this problem before ever."
So far, investors don't seem alarmed by a data breach that could involve more than 40 million customers and be among the largest in history. As of midday trading Monday, the stock is off its lows and analysts have not issued downgrades of the stock based on the news.
Disclosure: At the time of this writing, Tim Parker had no position in the above-mentioned stock.
View Comments and Join the Discussion!
Posted-In: JPMorgan Chase TargetNews Legal Events Best of Benzinga