Macy's Faces Another Discrimination Lawsuit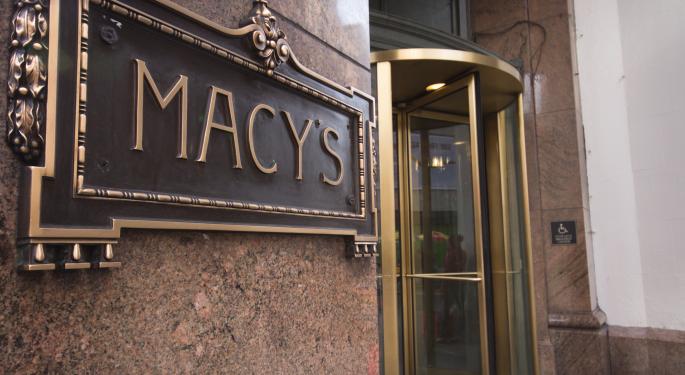 In a discrimination lawsuit filed Friday, an African-American shopper said Macy's (NYSE: M) security personnel stopped him after he bought a $2,400 Louis Vuitton bag and an alarm went off as he tried to exit the store.
According to club promoter, Halim Sharif, he was detained and his bag searched, even as a half-dozen white customers left the store without being detained. Sharif said those customers also set off alarms at the store's 34th Street exit.
Sharif said he was the only person stopped and that he had cellphone audio and video to prove his claim.
The incident happened at Macy's historic flagship store on April 19, 2013.
Sharif told the New York Daily News, "It was as clear as black and white. There was no gray area. I saw people exit before me and after me — and none of them looked like me. They lacked pigmentation."
The 37-year-old promoter, who indicated he was suing Macy's for unspecified damages, said he decided to speak up after reading accounts of four alleged instances of racial profiling at Macy's and another retailer, privately owned Barney's New York.
Brooklyn resident, Kayla Phillips, who alleged she was racially profiled at Barney's in February, also filed a discrimination lawsuit Friday in Brooklyn Supreme Court according to the Daily News.
Macy's, through a representative, said the company was looking into Sharif's allegation, but would have no comment due to the fact litigation was pending.
According to the representative, "Macy's has a zero tolerance for discrimination of any kind. If Macy's policies have not been upheld, we will take swift and immediate action."
The two stores named in the lawsuits said NYPD officers were the culprits in earlier incidents, targeting black shoppers, including Phillips, Trayon Christian, Rob Brown, and Art Palmer.
The NYPD said its officers were merely acting on information provided by store employees.
Meanwhile, Macy's was among several retailers that signed a customer 'bill of rights' earlier in December. Civil rights leaders, including the Rev. Al Sharpton, met with retailer representatives to draft the document, which is to be posted on participating department store websites.
In addition to Macy's, other signatories include Barneys New York, Macy's owned Bloomingdale's, and Hudson's Bay Company subsidiaries, Lord & Taylor and Saks Fifth Avenue.
At the time of this writing, Jim Probasco had no position in any mentioned securities.
View Comments and Join the Discussion!
Posted-In: 34th Street African-American Art Palmer Barney's New York BloomingdalesNews Legal Media Best of Benzinga