Gold Sells Off Sharply After Fed Taper Decision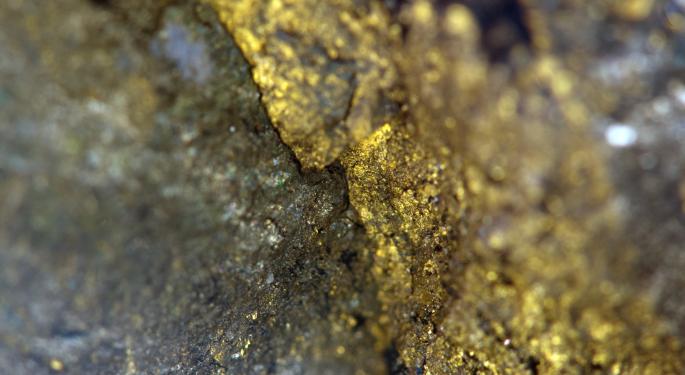 On Thursday, gold fell more than 1 percent to trade below $1,200 an ounce for the first time since June 28. The selloff came after the Federal Reserve's decision on Wednesday to take its first steps to reduce the stimulus program, which helped to drive the precious metal's price higher.
FOMC Decision
The Fed announced yesterday that starting in January, it will taper its monthly bond buying to $75-billion from the $85-billion pace started in September 2012, citing "meaningful" progress in the jobs market.
Speaking at the news conference following the announcement on Wednesday, Bernanke emphasized that Fed policy would remain data dependent, "On the first issue of $10 billion, again we say we are going to take further modest steps subsequently so that would be the general range but again I want to emphasize that we are going to be data dependent. We could stop purchases if the economy disappoints, we could pick them up somewhat if the economy is stronger."
See also: Yen Softens After Japan Posts Record Trade Deficit
On inflation, Bernanke added, "If inflation does not show signs of returning to target, we will take appropriate action." Inflation, as measured by the PCE Price Index, averaged an annual rate of 1.2 percent in the third quarter, well below the Fed target of two percent.
The Fed Chairman's tone on the state of the U.S. economy was cautious, stating "the recovery clearly remains far from complete."
Yearly Loss
Gold prices have fallen by over 25 percent this year, on track for the first annual drop in 13 years.
It reached record highs of $1,920 an ounce in September 2011 as central banks collectively engaged in dovish fiscal policy. However, demand for gold slumped this year amid tame levels of inflation and record stock prices.
COMEX Gold Futures Monthly Chart
Looking at the gold futures monthly chart we can see that price is nearing the key support level of $1,180.
View Comments and Join the Discussion!
Posted-In: News Commodities Economics Federal Reserve Markets Best of Benzinga