What's In A Name? Cadillac Thinks Escalade Brand Can Go Places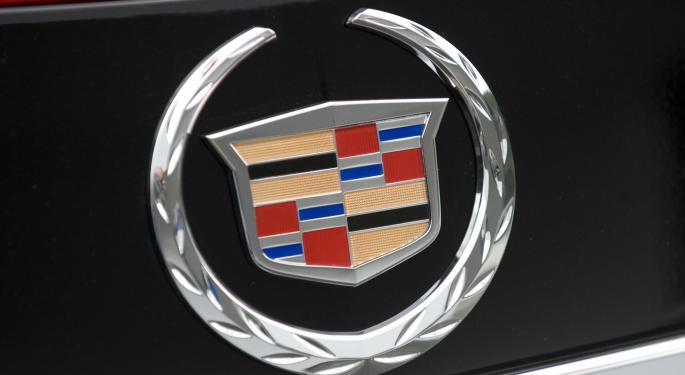 For General Motors (NYSE: GM), a lot is riding on its Cadillac Escalade.
The large luxury SUV has been a high-profile best-seller in its class for years now, and the company is hoping to extend the Escalade brand to other Cadillac vehicles.
"Escalade's role in the grand plan is to recapture prominence in the segment that Escalade created, and we think this fourth generation advances the formula for which Escalade is known," Bob Ferguson, Global Cadillac senior vice president, said at the unveiling of the 2015 Escalade Monday night in New York.
Ferguson noted the new Escalade, which goes into production in the first quarter of 2014, is just one of three launches Cadillac is undertaking in a six-month period. The 2014 CTS is now on sale and the Cadillac ELR, the brand's foray into the plug-in hybrid market, debuts in early January 2014.
The first Escalade was introduced 15 years ago, and industry observers say it's a good time for Cadillac to take advantage of that brand equity, especially with the introduction their new car line-up. "They are giving consumers many different options on size," Jessica Caldwell, senior analyst at Edmunds.com told Benzinga, "and with the SUV component I think that makes the brand much stronger."
Data collected by Edmunds also shows the share of premium, luxury SUVs has declined dramatically over the past decade – from more than 29 percent of the overall SUV market in 2002 to 7.6 percent this year – with smaller SUVs now taking up nearly 54 percent of market share.
"People have been downsizing and have been a bit more honest about how much size they really need," says Caldwell. "So if you look at midsize and small luxury SUVs that's really the bulk of the market."
She expects Cadillac to have a midsize Escalade in the near future, something along the lines of the Range Rover Sport produced by Tata Motors' (NYSE: TTM) Land Rover division. And since a lot of high-end car-makers like Jaguar (also owned by Tata Motors) and Porsche (OTC: POAHF) have expanded – or are considering expansion – into the SUV line, Cadillac's timing appears good.
"Taking that a further step and making different derivatives could be a possible step for Cadillac to further expand their sales and their market reach," Caldwell says.
Posted-In: Bob Ferguson Cadillac Cadillac ELR Edmunds Escalade Jessica CaldwellNews Trading Ideas Best of Benzinga
View Comments and Join the Discussion!