That Was Fast: Apple's Touch ID Already Hacked (AAPL)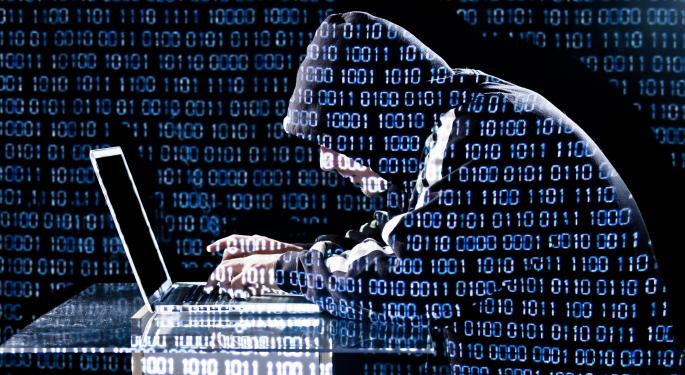 It took less than 48 hours to defeat Apple (NASDAQ: AAPL)'s new Touch ID biometric security system.
Hacking the sophisticated fingerprint ID mechanism involved the use of such high-tech items as Super Glue and a camera according to AppleInsider. So much for next-generation security.
The German hacker group that busted the system said Apple's hardware is nothing more than a higher resolution version of existing technology. To be fair to Apple, the company never said the system was impenetrable. It also did not say that Touch ID was new technology. The main selling point as far as Apple is concerned was, and remains, convenience.
The Chaos Computer Club said it defeated Touch ID with a refined version of a technique that has been successfully used on other biometric security systems.
The club lifted a high-resolution 2400 dpi photo of a user's fingerprint from a glass surface using cyanoacrylate (commonly found in Super Glue) and a camera. After cleaning up the image and printing it on a transparent sheet in "thick" mode, white wood glue was laid over the printout and allowed to set.
Then the print was peeled off, breathed on (to add moisture), and applied to a finger. At this point the fake fingerprint was used to access Touch ID on an iPhone 5S according to Apple Insider.
The German hacker club uploaded a video to YouTube demonstrating the unlocking process.
Related: Is It Time To Buy Apple At These Levels?
After explaining the process, a CCC hacker nicknamed Starbug said, "As we have said now for more than years, fingerprints should not be used to secure anything. You leave them everywhere, and it is far too easy to make fake fingers out of lifted prints."
As The Verge noted, however, the method employed by the hackers is complicated enough that not many iPhone 5S owners would be likely to have their security compromised.
Meanwhile, Forbes asked what is perhaps the most important question of all. "So what?"
In other words, how much does it matter that Touch ID can be thwarted? Many iPhone users, including no less than Yahoo's Marissa Mayer don't secure their iPhone at all – claiming that any security system is just too inconvenient. In fact, according to Huffington Post, half of iPhone users follow Mayer's lead. Whether that will change because of Touch ID remains to be seen.
As for losing valuable information to a thief, there's Apple's Find My Phone function, which is built into iOS. Find My Phone allows users to wipe the contents of their stolen or lost device (and later restore to a new phone from iCloud).
At the time of this writing, Jim Probasco had no position in any mentioned securities.
Posted-In: biometric camera Chaos Computer Club cyanoacrylate Find My Phone iCloudTech Media Best of Benzinga
View Comments and Join the Discussion!