Google Buys Bump, But Provides Few Details About Future Plans (GOOG)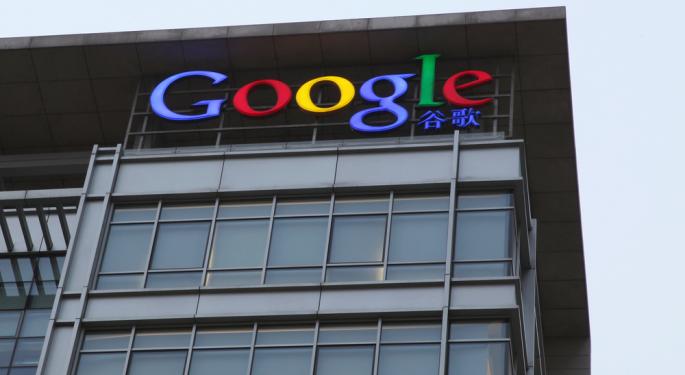 Bump, a popular app for iPhone and Android that allows users to transfer files, photos and videos between their smartphones and computers by "bumping" the computer space bar, announced in a blog post Monday that it had been acquired by Google (NASDAQ: GOOG).
Long on happy talk, short on details, the announcement by Bump CEO, David Lieb said, "We're excited to announce that the Bump team is joining Google!" but not much else.
One telling part of the post, picked up on by AllThingsD, included the phrase: "Bump and Flock will continue to work as they always have for now." The "for now" part of the statement leaves open the possibility that Bump and its collaborative photo album app, Flock could eventually be incorporated into other elements of the Google empire, thereby losing their identities as standalone apps.
Not that incorporation is a bad thing. Venture Beat speculated that if Google makes Flock part of Google+, it could provide serious competition to Facebook (NASDAQ: FB)'s new shared photo albums.
Also mentioned was the possibility of integrating Bump technology into the Android OS to allow users, for example, to look up an address on Google Maps on their laptop, and "bump" it over to their phone. Venture Beat noted that although Google tools provide that technology now, the process isn't as simple as the system employed by Bump.
Related: Google Delays Glass Until 2014
One of the unique features of Bump is the way it allows users to share data. According to the company FAQ, when a user "bumps" the laptop spacebar or two users bump smartphones together, "The app on your phone uses the phone's sensors to literally 'feel' the bump, and it sends that info up to the cloud."
A matching algorithm listens to bumps from phones and devices all around the world and pairs up those that felt the same bump. At that point, data are routed between the two devices.
The company was founded in 2008 and it's almost magical "bumping" algorithm made it popular among Apple (NASDAQ: AAPL) iPhone users to the tune of more than 100 million downloads over the years.
Despite their popularity, however, neither Bump nor Flock has managed to generate significant revenue, according to The Verge. The company managed to raise less than $20 million over the past five years.
According to AllThingsDD, quoting a source close to the transaction, the deal was worth at least $30 million, possibly as high as $60 million.
At the time of this writing, Jim Probasco had no position in any mentioned securities.
Posted-In: AllThingsD Android Apple BumpNews M&A Tech Media Best of Benzinga
View Comments and Join the Discussion!