Activision Could be a "Natural" Buy for Microsoft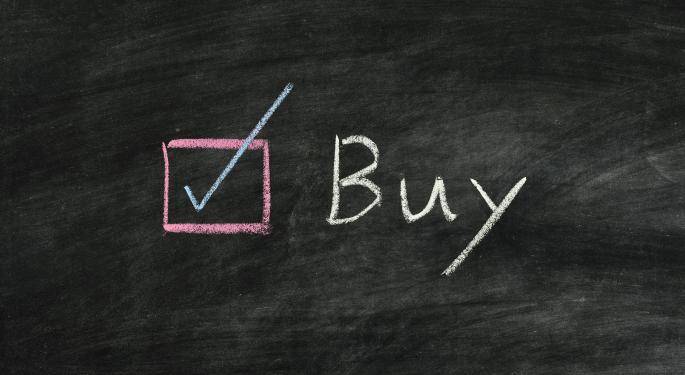 Less than one year ago, Vivendi explored the possibility of selling Activision (NASDAQ: ATVI).
The French conglomerate ultimately decided to hold onto its 62 percent stake in the Call of Duty maker. As Vivendi sells off other assets, however, there is always the possibility that it may one day solicit new offers for Activision.
"They could spin it off to shareholders," David Marcus, co-founder, CEO and CIO of Evermore Global Advisors, theorized. "They can just give us the shares they own in Activision. Their stake is worth [roughly] $8 billion. Activision is a big company. Activision has 25 percent of its market cap in net cash. It's basically the biggest player in gaming."
Marcus told Benzinga that Vivendi would need "someone like Microsoft (NASDAQ: MSFT)" to express interest in Activision.
"Microsoft has the Xbox -- it's almost a natural [buy]," Marcus suggested.
"But they don't have to sell it," he said. "They can recap it. They can dividend out the cash. They have a variety of ways to think it through."
With regard to the previous sale, Marcus said that Activision was not satisfied with the offers it received.
"They announced that they were not happy with the bids," he said. "The rumors were that they got bids in the $6.5 billion to $7 billion range and they wanted $8 billion. This is where the discipline comes in. I think in the olden days, Vivendi would have dumped the asset just to show the market that it could dump the asset. They decided, 'You know what, we're not selling it. They're too cheap. We're not gonna give this thing away.'"
Not anymore, Marcus said.
"In the meantime, I think that stock was at about $11.5 at that point, and they ended up not selling it," he added. "But now it's over $14. So it's actually 30 percent higher than it was -- it's trading at about what they probably thought they'd get. So they yanked it off the market."
Louis Bedigian is the Senior Tech Analyst and Features Writer of Benzinga. You can reach him at 248-636-1322 or louis@benzingapro.com. Follow him @LouisBedigianBZ
Posted-In: Activision David Marcus Evermore Global Advisors MicrosoftM&A News Success Stories Tech Best of Benzinga
View Comments and Join the Discussion!