Ovum Analyst Negative on Google's Privacy Infringement, Positive on Music Service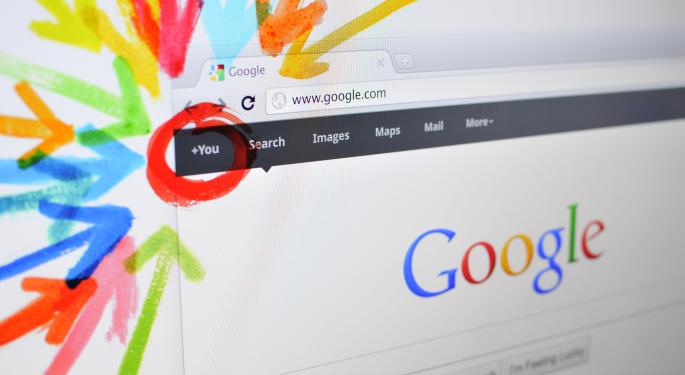 Few consumers are aware of the risks associated with downloading apps from Google Play (NASDAQ: GOOG).
In addition to the malicious software that snuck into the store, it was recently revealed that Google collects and sends users' personal data to app developers.
That "personal data" includes (but is not limited to) the names, geographic region and e-mail addresses of those who purchase apps.
Mark Little, a consumer analyst at Ovum, thinks that these and other issues are creating a serious problem for Google.
"The latest slip, from Google Play this time, sees the apparent passing of personally identifiable information to developers without consumer permission," Little wrote in an e-mail Wednesday. "Is this just another privacy violation to add to the playlist, another fine to pay down like the consumer pays a parking fine?
"Well yes, it is -- that's the point. It is this apparently casual attitude to privacy infringement that is gradually building a problem for the search giant. Privacy infringements drive an endless media feed-back loop that slowly and invisibly hardens consumers' attitudes against the betraying brand and heats up the market for privacy services."
In the days following the privacy revelation, Ovum's Consumer Insights survey found that 66 percent of respondents would block tracking by a search engine if they could.
"Google [is] structured not to plan but just to innovate, to act first and ask questions afterwards, a culture many companies could do well to simulate, but a culture which can ignore relationships and positive engagement with the consumer," said Little. He added that if Google disrespects its customers they will leave.
It is a "lesson that Google and the Internet at large needs to learn fast," he said.
On a less critical note, Little spoke fondly of Google's new music streaming service, which is rumored to launch next fall.
"[This is] an event that is sure to cause a major stir in the offices of Spotify and Apple [(NASDAQ: AAPL)]," said Little. "If Google can negotiate a deal that embeds the new service in Android and fully leverages other assets, most importantly You Tube, then the Internet prime has the potential to take a significant slice of the $5.6 billion digital music market as well as make a dent in Spotify and Apple iTunes growth."
That said, Little outlined a number of barriers that Google must "work hard to resolve," such as the fear that record labels may not want to work with another company that could become as powerful as Apple.
"It remains to be seen how a Google branded subscription service will be viewed by a digital population increasingly wary of the company's handling of its personal data," said Little. "Given the length of past negotiations with Apple and Spotify, the launch of a fully thought through Google music streaming proposition in September might be a little optimistic."
Follow me @LouisBedigianBZ
Posted-In: Apple Google iTunes Mark Little OvumNews Offerings Tech Best of Benzinga
View Comments and Join the Discussion!