Freeport Buying McMoRan Exploration and Plains Exploration: Too Close to Home?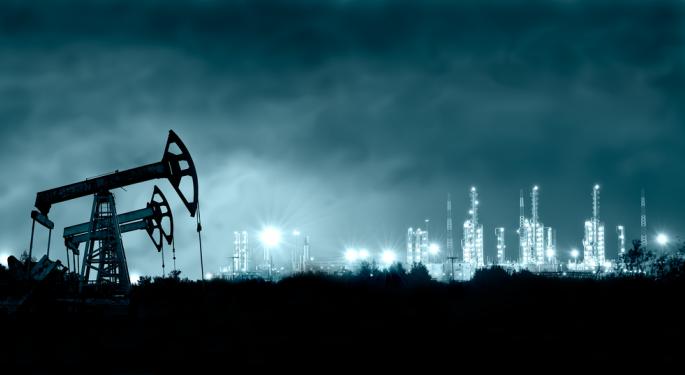 Disclaimer: author holds a position in Freeport McMoRan Copper & Gold
UPDATE: the following statement was made to Benzinga from the University of Texas:
"The university accepted Dr. Groat's retirement last month. Additionally, Mr. Rankin not on faculty or staff at UT and there is no position of "Director" at the McCombs School. Mr. Rankin (along with Freeport's chairman James R. Moffett) is an alumnus and supporter of the McCombs school and has served on various UT advisory committees but is not a UT employee.
"The independent review of Dr. Groat's February report on shale gas production, which was prompted by revelations of Groat's connections to Plains Exploration, will be released shortly."
Earlier this morning, Freeport McMoRan Copper & Gold (NYSE: FCX) announced that it was purchasing two companies, McMoRan Exploration (NYSE: MMR) and Plains Exploration (NYSE: PXP) for a total near $20 billion in cash. However, this deal may have been a long time coming, seeing how the boards of the three companies are nearly completely integrated.
It is expected that Freeport and McMoRan would merge back together as it was only some 20 years ago that Freeport spun off its oil and gas exploration business to focus on copper and other metals. However, now that it appears that the mining boom is peaking, as hinted at by comments from the Reserve Bank of Australia and strategists in the country, Freeport is looking to diversify itself into a broad natural resources company. Therefore, bringing McMoRan and Plains into the company allow it to have exposure to the U.S. energy boom.
However, it is intriguing to note the overlap and intertwined relationships of the three companies' boards. In fact, there are 22 separate relationships between the boards of Plains and Freeport alone. As stated, the overlap of McMoRan and Freeport's boards is expected but this relationship raises questions as to the merits of the acquisitions. Nevertheless, there are 20 cases of board members from all three companies being intertwined through the boards. For example, James C. Flores, the Chairman, President, and CEO of Plains, is a Director for McMoRan. Richard C. Adkerson, President, CEO, and Director of Freeport, is Co-Chairman of McMoRan. And this is just one of many examples of overlaps between the boards.
One case of overlaps that stands out actually brings into question the University of Texas at Austin. Charles Groat, Professor of Geosciences at the University, is an Independent Director of Plains Exploration. This is interesting because B. M. Rankin Jr., Vice Chairman of Freeport, is the Director of the McCombs Business School at none other than the University of Texas at Austin. This relationship is questionable at best and the University was unavailable when contacted for a statement (data from FactSet Research).
Either way, the acquisition here is another example of companies with intertwined boards making acquisitions that may not be the most beneficial to shareholders in the near term but may further the collective boards' interests. Many of these board members of Plains and McMoRan are set to profit handedly from the acquisition while Freeport shareholders have seen more than 10 percent of market value eroded today following the announcement. Investors should be wary of such deals, as deviating from core competencies in empire building is always risky, a sign of deteriorating business conditions in its legacy business, and adding no value to the acquirer; due to the competitive market of acquisitions, all of the premium gets absorbed by the acquired company.
While we await to see the long-term affects of the deals, investors could begin to look for companies with over-lapping boards such as these companies as further potential mergers. Just another theme for investors to look for in investing...
Posted-In: M&A News Management Insider Trades Events Hot Intraday Update Markets Best of Benzinga
View Comments and Join the Discussion!