Google's Nexus 4 is a Top-Secret Sellout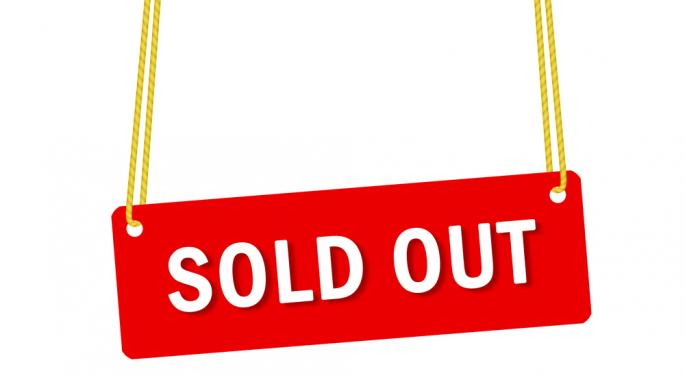 Google (NASDAQ: GOOG) has sold out of its brand-new LG-made smartphone, the Nexus 4. But don't expect to hear the company brag about it. Instead of posting a press release, Google is allowing unsuspecting shoppers to find out on their own.
Those who attempt to purchase the Nexus 4 online will be greeted by the following message: "We are out of inventory. Please check back soon." The same message appears for both the 8GB and 16GB models.
This strategy is significantly different from the one employed by its chief hardware competitor, Apple (NASDAQ: AAPL). When the Mac maker experiences a product shortage due to high customer demand, the company makes a big announcement with a formal press release.
Google's low-key strategy has caused the Nexus 4 sellout to go unnoticed by the mainstream media. CNET and PCMag picked up the story, along with other specialty publications. However, the mainstream media has largely ignored the information.
The closet thing to a mainstream report is one published by The Consumerist, which outlines the issues some customers have encountered while ordering the Nexus 4 and Nexus 10.
Even without a press release, Apple products -- particularly iPhones and iPads -- still receive a greater degree of publicity. Before the iPhone 5 was unveiled, the Web was overflowing with stories about the product's record-breaking level of demand. Numerous supply chain sources warned reporters that Apple would not have enough units to sell at launch. These stories were circulated several times over.
The Nexus 4 is unique in that it can be purchased for $299 (8GB model) or $349 (16GB) without a contract. But that price comes at a price: the device is not technically a 4G phone. It has a 4G LTE chip under the hood, but it does not appear to be functional.
Follow me @LouisBedigianBZ
Posted-In: Apple Google iPhone 5 Nexus 4News Success Stories Tech Best of Benzinga
View Comments and Join the Discussion!