Comcast to Spend $170 Million Marketing Xfinity Brand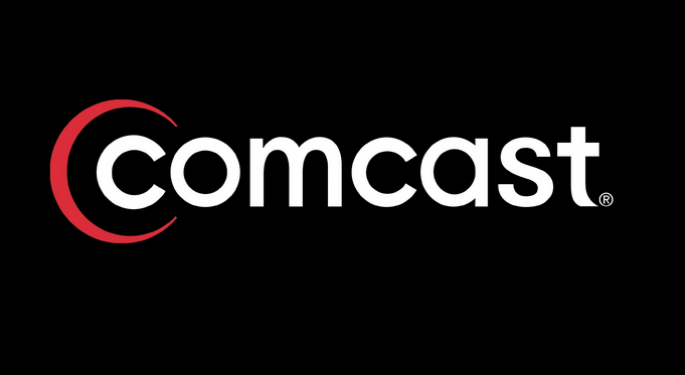 Comcast (NASDAQ: CMCSA), a provider of entertainment, information and communications products and services, will spend $170 million marketing and improving customer understanding of the company's Xfinity brand.
Comcast CEO Brian Roberts has acknowledged that Xfinity, launched in 2010 as an umbrella brand covering its television, phone and internet services, has been badly marketed and has left customers confused as to what it is.
Comcast has already spent $640 million advertising Xfinity, so this new campaign will bring that cost up to $810 in roughly three years.
Benzinga wrote Wednesday that Comcast plans to charge customers $300 for its new internet service, perhaps explaining where much of the advertising dollars are coming from. On the same day, the company declared a quarterly dividend of $0.1625 per share on the company's common stock.
Comcast has turned its immediate attention towards pushing the Xfinity brand and making the public aware of its purpose.
"How do we explain to consumers what Xfinity is?" Roberts said at an investor conference. "That's the No. 1 question I get asked."
The new campaign will have to seriously address the mistakes that were made at the time of the launch, as customers were suddenly faced with the Xfinity logo rather than Comcast's when turning on the TV. If explanations were offered, they were relatively muted and subtle. Roberts knows this, and has said, "We are doing in some ways better on the delivery than we are on the telling."
Comcast is developing a whole new campaign aimed at giving the public a taste of the overall feel of what it feels like to be a Comcast customer ad a part of its Xfinity world. According to the Wall Street Journal, these new ads will show potential customer how they can maneuver between video, phone, voice and home security using any device from a phone or laptop to their television.
Ads will be screened during the 2012 London Olympics' opening ceremony Friday, as well as on NBC Networks, radio, billboards and print.
On Friday, Comcast traded slightly above $32, up roughly 1.85 percent.
Follow me @BCallwood.
Posted-In: News Dividends Offerings Management Markets Tech Media Trading Ideas Best of Benzinga
View Comments and Join the Discussion!