Benzinga Money is a reader-supported publication. We may earn a commission when you click on links in this article.
Learn more.
Jump straight to Webull! Get real-time market data, analysis tools and $0 commissions.
Brokers commonly buy stocks, secure insurance plans or help procure mortgage loans, and depending on the industry, brokers can do even more. Whether you currently use a broker or are contemplating the use of one in the future, it's important to understand the fees associated with their services.
What are Brokerage Fees?
A brokerage fee is a cost charged to a buyer for any action a broker takes to facilitate your purchases. A brokerage fee is not limited to charging on the direct action of helping you make a purchase. Though brokers provide knowledge, speed and convenience during the buying process, that's not all that will cost you.
Flat Trading Fee
A flat trading fee occurs when a broker earns a set rate on each unit purchased by the buyer. For example, if you want to purchase stocks from a company, a broker could charge you $5 for each stock purchased, or 1% of the cost of each stock. Whether you're buying 10 or 10,000 stocks, the fee amount will not change. If you're going to use an online broker for trading stocks, there are great options for as low as $2 to $5, which will help minimize your flat trading fee.
Account Fees
Just like when you purchase items on Amazon, your account will track what you've bought. The actions the broker takes in maintaining this account are account fees.
If your trade requires specific research and information from the broker, the charge can be anywhere from $1 to $30. The management and upkeep it takes a broker to maintain your portfolio can cost you around $50 to $75, charged annually. If your broker has access to certain trading platforms, you could be shelling out anywhere from $50 to $200. (The cost usually depends on the rigor of the platform.) However, with a bit of research and careful selection, you can find certain brokerages that offer these services for free.
Inactivity Fees
If you have an open account with a broker, along with paying for services it provides, you could be pay for not utilizing them, too. Depending on the broker in use, you can be charged a fee for going a certain amount of time without making a purchase or dropping below an account balance. These fees tend to be charged by the quarter and can end up costing you $40 to $200 per year. This is not a universal fee for all brokerages, but should you plan to keep your account open and make less frequent purchases, keep this charge in mind.
Paper Statement Fees
Whether you think you've gone paperless by using an online brokerage or haven't gotten around to checking the mail recently, you might be getting charged without knowing it. You'll be charged a paper statement fee when you're sent a physical copy of your purchase statement in the mail. This cost is typically low, about $1 to $2 per statement, but this monthly fee could total up to $48 per year. Depending on your broker, you can specify whether you want a paper statement or an online statement.
Account Closing or Transfer Fees
Certain brokerages charge account closing or transfer fees for closing your account/switching to a different brokerage. This type of fee is less common, so there's a chance your brokerage won't charge you for this. If they do, you could be out $10 to $125.
Online Broker Comparison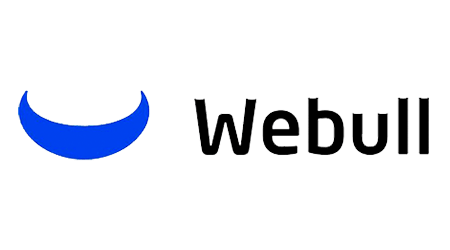 Best For
Intermediate Traders and Investors
Best For
Intermediate Traders and Investors
1 Minute Review
Webull, founded in 2017, is a mobile app-based brokerage that features commission-free stock and exchange-traded fund (ETF) trading. It's regulated by the Securities and Exchange Commission (SEC) and the Financial Industry Regulatory Authority (FINRA).
Webull offers active traders technical indicators, economic calendars, ratings from research agencies, margin trading and short-selling. Webull's trading platform is designed for intermediate and experienced traders, although beginning traders can also benefit.
Webull is widely considered one of the best Robinhood alternatives.
Best For
Active traders
Intermediate traders
Advanced traders
Pros
Commission-free trading in over 5,000 different stocks and ETFs
No account maintenance fees or software platform fees
No charges to open and maintain an account
Leverage of 4:1 on margin trades made the same day and leverage of 2:1 on trades held overnight
Intuitive trading platform with technical and fundamental analysis tools
Cons
Does not support trading in mutual funds, bonds or OTC stocks

1 Minute Review
Robinhood is the broker for traders who want a simple, easy-to-understand layout without all the bells and whistles other brokers offer. Though its trading options and account types are limited, even an absolute beginner can quickly master Robinhood's intuitive and streamlined platform. On the other hand, more advanced traders might be frustrated by Robinhood's lack of technical analysis tools, a feature that's now nearly universal across other platforms.
Best For
Beginner traders
Mobile traders
Pros
Streamlined, easy-to-understand interface
Mobile app with full capabilities
Can buy and sell cryptocurrency
Cons
Almost no trading analysis tools available
Only taxable brokerage accounts available
No option to open a retirement account
No access to mutual funds, forex or futures trading
Limited customer service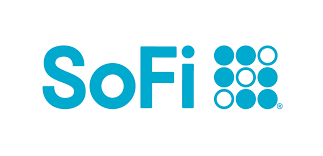 Final Thoughts on Brokerage Fees
A broker's services extend past the direct action of making your purchase. Yes, your broker is the middleman between you and the seller, but the broker also maintains your account, which can end up costing you. Before you jump in and create an account, continue your research to find which broker's services and fees best align with your financial goals.
| | | | | | | | |
| --- | --- | --- | --- | --- | --- | --- | --- |
| Brokerage | Flat Trading Fee | Research Fee | Annual Fee | Trading Platform Fee | Inactivity Fee | Paper Statement Fees | Account Closing or Transfer Fee |
| Ally | $0 | $0 | $0 | $0 | $0 | $2/statement | $50 transfer |
| E-Trade | $0 | $0 | $0 | Pro trading platform only available to individuals making 30+ trades/ day with minimum account balance of $250,000 | $0 | $2/ statement with option for free electronic statement | $75 transfer, with $25 for partial transfer |
| TD Ameritrade | $0 | $0 | $0 | $0 | $0 | $2/ statement with option for free electronic statement | $75 transfer |
Turn to Webull
0 Commissions and no deposit minimums. Everyone gets smart tools for smart investing. Webull supports full extended hours trading, which includes full pre-market (4:00 AM - 9:30 AM ET) and after hours (4:00 PM - 8:00 PM ET) sessions. Webull Financial LLC is registered with and regulated by the Securities and Exchange Commission (SEC) and the Financial Industry Regulatory Authority (FINRA). It is also a member of the SIPC, which protects (up to $500,000, which includes a $250,000 limit for cash) against the loss of cash and securities held by a customer at a financially-troubled SIPC-member brokerage firm.