Want to jump straight to the best? Most of our users prefer Interactive Brokers for stock trading.
Given how easy it is to find an online stock broker, determining which online broker is best for you can take some research. You can choose best stock broker from this and find the best trading platform for you. From penny stocks to an ETF, you want online trading to be as user-friendly as possible.
Remember, however, that the best brokers should match your needs. The broker your neighbor loves may not work for you, and that is why there are several options available to you. Stock trading is subjective in many ways, and you want a trading tool, investor support and more in an online brokerage account.
Quick Look: Best Online Stock Brokers
Best Online Stock Brokers and Platforms
Once you know what you're looking for in an online broker, you can make an informed decision on which stock broker to choose. For example, if you plan on making investments in foreign stock markets and already have considerable experience operating in the financial markets, Interactive Brokers might make a good choice.
1. Webull
Webull offers both a mobile-based and desktop app that are highly intuitive and perfect for intermediate and advanced traders. The Webull platforms feature fundamental and technical analysis tools that include advanced charting and technical indicators.
Consumers can trade over 5,000 stocks, exchange-traded funds (ETFs,) stock trading or options trading on Webull's platforms free of commissions. You can also open an account without an initial deposit and try out their platforms in a paper trading account that lets you practice without risking your money.
You can even open a margin account where you can short stock — although you'll be required to deposit a minimum of $2,000. In addition, Webull's promotional offers include 3 free share of stock for successfully opening an account determined by random selection using Webull's lottery system.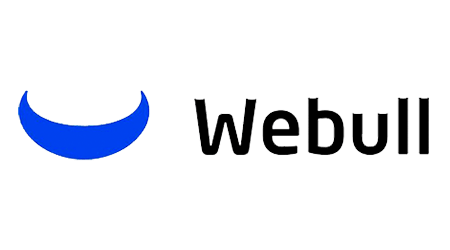 Best For
Intermediate Traders and Investors
1 Minute Review
Webull, founded in 2017, is a mobile app-based brokerage that features commission-free stock and exchange-traded fund (ETF) trading. It's regulated by the Securities and Exchange Commission (SEC) and the Financial Industry Regulatory Authority (FINRA).
Webull offers active traders technical indicators, economic calendars, ratings from research agencies, margin trading and short-selling. Webull's trading platform is designed for intermediate and experienced traders, although beginning traders can also benefit.
Webull is widely considered one of the best Robinhood alternatives.
Best For
Active traders
Intermediate traders
Advanced traders
Pros
No account maintenance fees or software platform fees
No charges to open and maintain an account
Intuitive trading platform with technical and fundamental analysis tools
Cons
Does not support trading in mutual funds, bonds or OTC stocks
2. Axos Self-Directed Trading
Digital, self-directed trading is where some of today's most savvy market watchers go when they're ready to take full control of their investing future. With Axos Bank's newest offering, Axos Invest, their bustling new online trading platform includes all the options needed to build and manage your financial future, along with access to information and insights to help make sure your instincts and decisions are the right ones.
Axos Invest is known for their low fees plus:
Commission-free stock and ETF trades
Only $1 per options contract
$9.95 per mutual fund trade
In addition to individual and joint account options, Axos Invest also offers Roth and traditional IRAs to maximize your tax advantaged investing.
Those ready to step up, and receive a wider array of financial tools can hyper-charge their strategy with Axos Elite. A membership features extended trading hours up to 7 p.m. ET, and access to their powerful research tool – TipRanks™.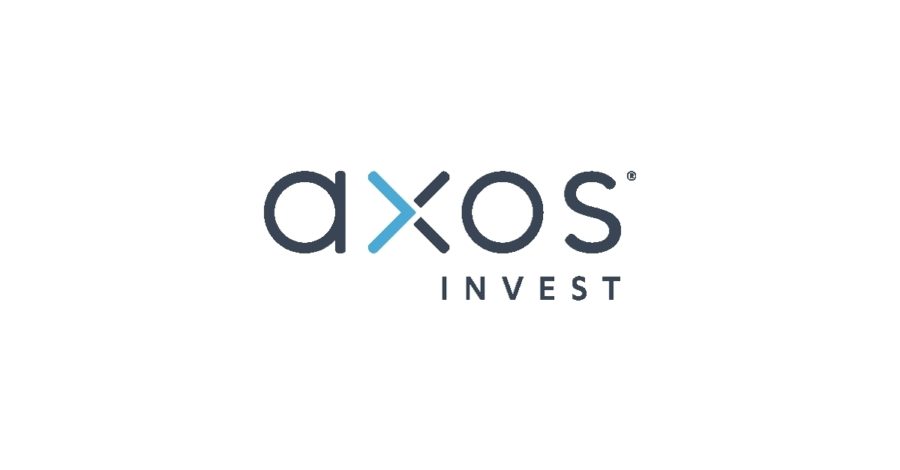 1 Minute Review
It seems like new digital investment management platforms are sprouting up left and right, and for good reason — there's a great need for easy, straightforward investment management that doesn't cost an arm and a leg in fees or to get started. If you're new to investing or an old hat who wants to make the switch to a virtual manager, deciding which features you need can be confusing if not overwhelming.
If you want a no-frills financial management platform, Axos Invest (formerly WiseBanyan) takes a traditional but sophisticated approach to automated online investing.
Best For
Traditional investors trying out an automated investor for the first time
New investors that want to take a hands-off approach to portfolio management
Pros
Straightforward automated investing
Relatively low account minimum and automated investing fee
A solid roster of available investment account types
Cons
Not a stand-out from other services if you're someone who likes all the bells and whistles with your digital financial platform
No direct relationship with a human financial advisor
3. eToro
eToro, renowned for its crypto offerings, also offers stock and ETF trading. In addition, you can mix your stocks and ETFs into an existing cryptocurrency portfolio. The stock offering allows you to:
Invest in full stocks or fractional shares for as little as $10
Engage with real, experienced investors regarding strategy
View detailed prices charts and analysis
Pay zero commissions
Disclosure: eToro USA LLC; Investments are subject to market risk, including the possible loss of principal.
1 Minute Review
eToro is a broker that offers access to over 25 of the world's most popular cryptocurrencies, forex and over 1600 stocks. They have a few unique education and useability tools. Traders can begin buying and selling in as little as 10 minutes.
eToro's unique CopyTrader feature allows new investors to "copy" the buy and sell orders of professional investors, while the company's eToro Club feature provides investors with a range of additional education tools and resources. 

Best For
Traders looking for an easy-to-use platform
Traders who want to practice their trades using a virtual account before entering the market
Pros
Simple platform that is easy to master
CopyTrader feature that allows new traders to copy the same strategies used by professionals
Virtual dummy account that gives you $100,000 to practice trades
4. TradeZero
TradeZero is a platform positioned so that it can serve all those who want the chance to trade with zero commissions, scale their portfolios and avail themselves of high-quality services. With TradeZero, you get direct market access at low to no cost, including:
24/7 live customer support
Powerful mobile app
A free version of what other brokers charge quite a lot of money for
If you step up to Zero Pro, you get more functionality, but the Zero Free dashboard is just as complex and rich with options and nuances. Review how TradeZero offers free trades and confine yourself to those securities or branch out if you like. From professionals to novices, TradeZero helps you get started, save money and increase your net worth.
Read through the FAQs to learn more, check out the Platinum service if you're trading with over $50,000 in your account and refer a friend from a bonus or two.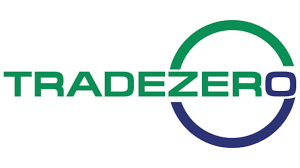 1 Minute Review
TradeZero is an online broker and free stock trading platform that provides everything you need to successfully share and trade, including round-the-clock customer support. TradeZero provides four different trading state-of-the-art software programs with its services, a locator for sourcing shares for shorting, commission-free trades, and real-time streaming, to name a few of the features promoted on their website. The software is a unique and (potentially) affordable option for anyone interested in stock trading.
Best For
Traders seeking high transparency and mobility in a stock trading program
Those attracted to commission-free trades
Those seeking a free version of a high-quality trading program
Pros
24/7 live customer support
Uses ZeroWeb technology, a powerful level 2 online platform with direct market access
Mobile app allows users to access stocks and trade in real-time while on the go
Cons
Enforces Pattern Day Trading restrictions (accounts need to maintain a daily equity balance of at least $25k)
Mobile app could offer more features
5. Interactive Brokers
Interactive Broker's award-winning platform and services were designed with professional international traders in mind. You get market access 24 hours a day, 6 days a week, and can trade in 135 different markets in 33 countries with 23 currencies via this truly interactive broker.
The company's trading platforms include a basic Client Portal, its flagship platform, the Trader Workstation (TWS) and a mobile application. The IBKR Application Programming Interface (API) is available in Excel and the powerful FIX API.
The firm's pricing depends on whether you choose IBKR Lite or IBKR Pro, although U.S. stocks and ETFs can be traded commission-free. Because investing can be scaled to your budget, you never feel as though you're overpaying.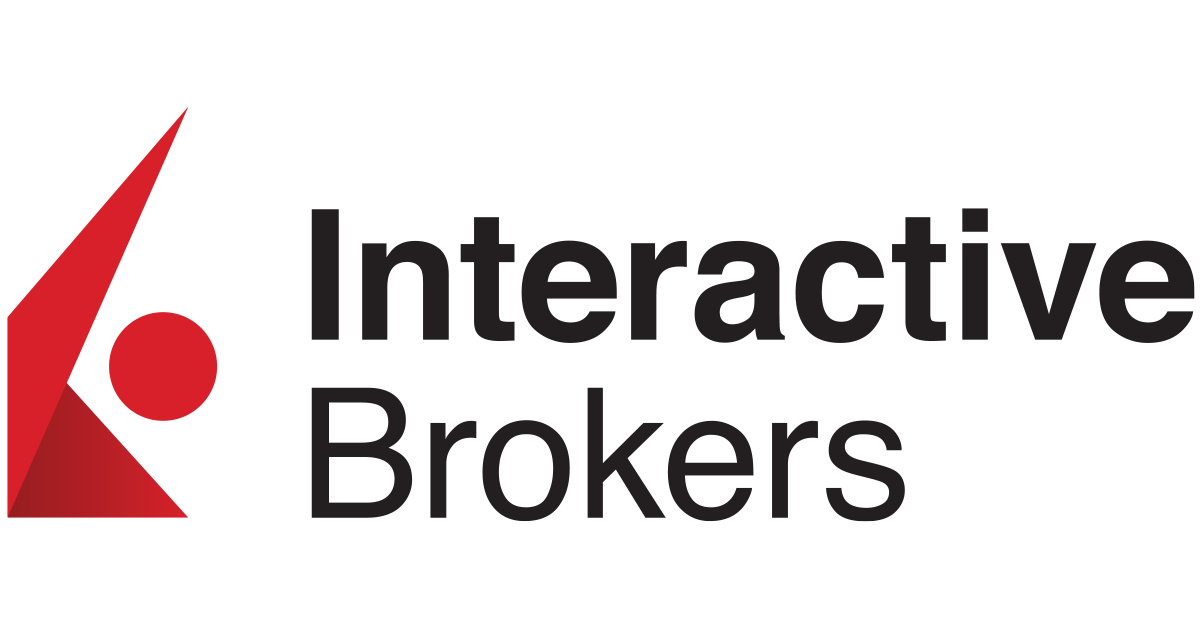 get started
securely through Interactive Broker's website
Best For
Global and Active Traders
1 Minute Review
Interactive Brokers is a comprehensive trading platform that gives you access to a massive range of securities at affordable prices. You can buy assets from all around the world from the comfort of your home or office with access to over 135 global markets. Options, futures, forex and fund trading are also available, and most traders won't pay a commission on any purchase or sale.  
IBKR is geared primarily toward experienced traders and investors but now with the availability of free trades with IBKR Lite, casual traders can also acclimate to IBKR's offerings.
Best For
Access to foreign markets
Detailed mobile app that makes trading simple
Wide range of available account types and tradable assets
Pros
Comprehensive, quick desktop platform
Mobile app mirrors full capabilities of desktop version
Access to massive range of tradable assets
Low margin rates
Easy-to-use and enhanced screening options are better than ever
Cons
Trading platform may be intimidating for new investors
6. Robinhood
Robinhood was among the 1st online brokers to offer commission-free trading in penny stocks, trending stocks, ETFs and options. As a pioneer of the free trade model, this broker also allows action on select cryptocurrencies via its platform in some U.S. states. Plus, the company has entered the stock market with its own ticker (NASDAQ: HOOD).
The broker's website provides a simple and web-based investing platform, in addition to its flagship mobile app that lets you access price charts and some other tools. In addition to that, Robinhood has moved into the options trading market, potentially attracting some seasoned traders.
Although Robinhood requires a $2,000 minimum for its Robinhood Gold account, its standard account has no minimum deposit and will suit beginners with limited funds. Fractional shares are also supported by this online stock broker, giving you spending power even if you have a small budget.

1 Minute Review
Robinhood is a broker designed for traders who want a simple and easy-to-use platform. It takes out all the bells and whistles that can be confusing to the modern day trader, serving as the perfect place for beginners to learn the markets. The interface is intuitive and easy to master, streamlined to ensure you don't get distracted as you build a portfolio. Though advanced traders might like more thorough analysis tools, Robinhood gives you everything you need to start trading and learn the ropes.
Best For
Beginner traders
Mobile traders
Pros
Streamlined, easy-to-understand interface
Mobile app with full capabilities
Can buy and sell cryptocurrency
Cons
Fewer analysis tools than most
Only taxable, non-retirement accounts are available
7. Cobra Trading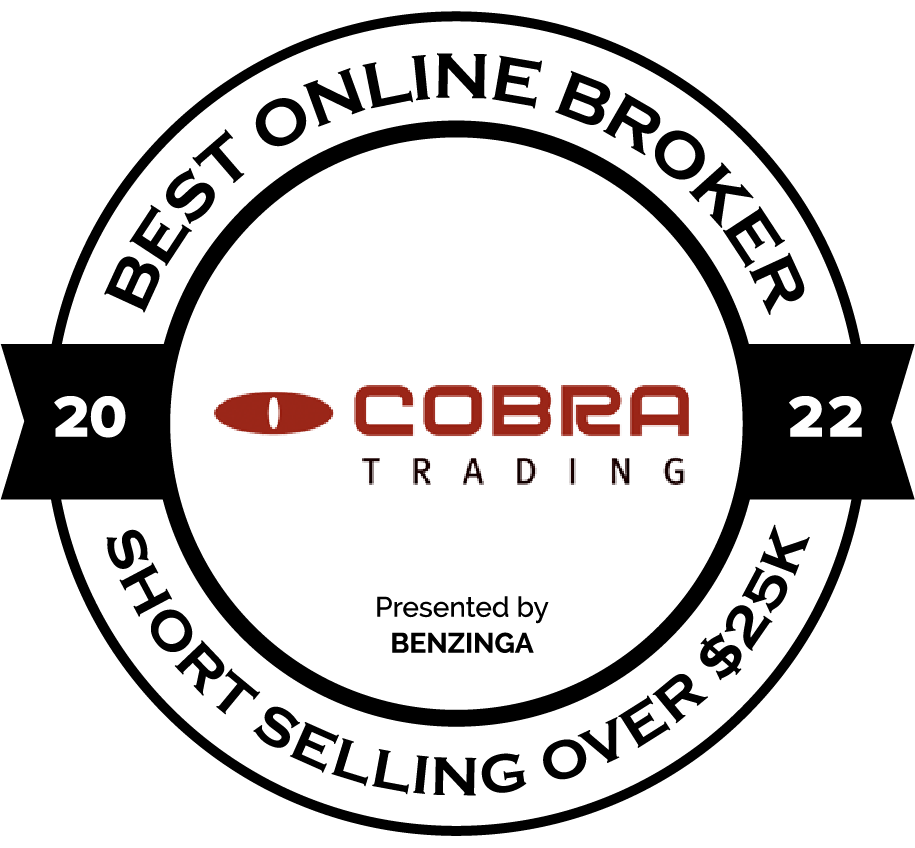 Cobra Trading is the go-to broker for short selling with exceptional access to stock borrows and direct access routing. Cobra gives you the ability to take advantage of the best opportunities in the market. This brokerage firm has been in business for nearly 20 years and maintains the perks of a small firm.
With Cobra's platform, you get:
Active Trading Accounts over $25K
Competitive Access to Short Opportunities
Direct Access Routing
Immediate and Available Client Service
The DAS Investing Platform
Cobra exclusively opens and services any active brokerage account above $25K. Cobra allows you to trade in a way that a "free broker" cannot.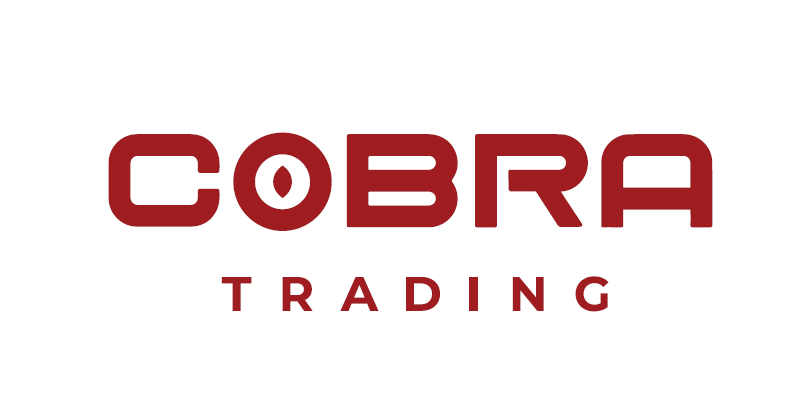 Best For
Short Selling over $25K
1 Minute Review
Cobra Trading is a direct access broker focused on access to short opportunities and order execution. Cobra has multiple short locate sources, giving traders access to the best short opportunities in the market. Cobra Trading also specializes in offering comprehensive, responsive customer service throughout the trading day. We recommend Cobra Trading to high-volume traders and short sellers.
Best For
Short Sellers
Day Traders and Scalpers
Traders who are tired of using a "Big Broker"
Pros
Affordable commissions
The DAS Platform
Excellent customer service
Cons
No trading under 25K
Not a self-clearing firm
8. Moomoo
Moomoo is a subsidiary of Futu Holdings, and it serves as a quality alternative to Robinhood. When you register for an account with Moomoo, you can avail yourself of several options, including:
Free Level 2 quotes
Advanced charting
Smart orders
Trading from 4 AM to 8 PM EST
Multi-market quotes
5 free stocks when you register for an account
Reach out to the Moomoo customer support team by submitting a ticket or you can review the FAQs for more information or to get your questions answered. The site also helps you learn more about trading, research your investments and maximize your profits.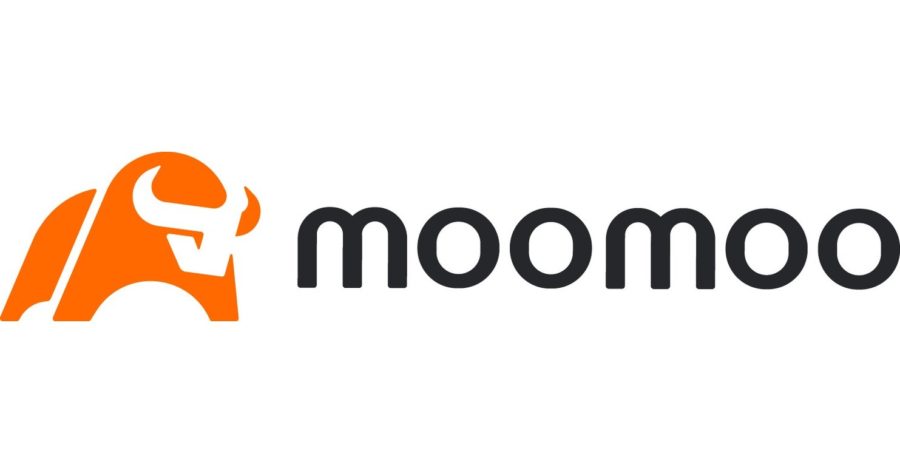 1 Minute Review
Moomoo is a commission-free mobile trading app available on Apple, Google and Windows devices. A subsidiary of Futu Holdings Ltd., it's backed by venture capital affiliates of Matrix, Sequoia, and Tencent (NASDAQ: FUTU). Securities offered by Futu Inc., regulated by the Securities and Exchange Commission (SEC) and the Financial Industry Regulatory Authority (FINRA).
Moomoo is another great alternative for Robinhood. This is an outstanding trading platform if you want to dive deep into smart trading. It offers impressive trading tools and opportunities for both new and advanced traders, including advanced charting, pre and post-market trading, international trading, research and analysis tools, and most popular of all, free Level 2 quotes.
Get started right away by downloading Moomoo to your phone, tablet or another mobile device.
Best For
Cost-conscious traders
Active and Advanced traders
Pros
Over 8,000 different stocks that can be sold short
Access trading and quotes in pre-market (4 a.m. to 9:30 a.m. ET) and post-market hours (4 p.m. to 8 p.m. ET)
No minimum deposit to open an account.
The best stock trading platform should dovetail with your needs and investment goals. Moreover, a brokerage firm should offer a level of service that helps you feel comfortable when you spend your money. Plus, you want the site to have all the information you need.
For example, the site should explain an options trade so that you understand what that sort of investment entails. You should also expect your online trading account to link back to your dashboard where you can quickly check your account stats, read the news, etc.
After you've researched and selected a stockbroker, you can usually open a paper trading or demo account without a deposit. This lets you practice and check out the broker's services and online platform. This is the perfect time to invest in something like a mutual fund if you're unfamiliar, or you may want to try unique products that you want to study. Without question, this is one of the biggest advantages of an online stock brokerage.
Many online brokers also offer their investing services free of commissions, although other charges and inactivity fees may apply. Remember, a brokerage firm should not charge a standard trading fee that you feel cuts into your margins.
Stock Research Platforms
Stock research platforms vary in what they offer. Yes, you have a brokerage account, but you need to know what to do as an active trader, new investor or traditional broker. Some focus on picking stocks, while others provide fundamental and technical analysis tools you can use to select your own stocks. You can review items like the expense ratio of a managed fund, weigh your investment options and commence with online trading when you're ready.
For example, Benzinga Pro offers a wealth of news and research on its research platform. You can select from 3 subscription levels: Basic, Essential and Enterprise. Apply all the information you find to your stock trading pursuits, tracking your results so that you can create a trading plan that will take you from beginner investor to experienced investor.
With this level of information, you can trade on your retirement account, start trading stock with reserve cash or bolster your account with additional retirement funds. You don't need to stop investing just because you stopped working.
In addition to a news feed, you can use Benzinga Pro to access watchlist alerts, a financial calendar, stock market movers, a stock screener, sentiment indicators, market signals, a squawk box and an options screener. You can also view either Nasdaq-delayed or real time quotes depending on your subscription level.
This highly customizable research service keeps you connected to the financial world and even lets you interact with their newsdesk when you have any questions about current financial news. It also offers exclusive content and tips that could prove invaluable to traders.
If you haven't tried this great Benzinga service yet, you can register for a free 2 week trial today.
Which Broker Suits You Best?
All the stockbrokers mentioned above have different features that might work better for certain people over others. A discount broker might be a good place to start with online trading. However, frequent traders may prefer a more robust brokerage that costs a little bit more. The best stock trading platform is the one that optimally fulfills your particular needs, going above and beyond a brokerage account. In short, it should always make investing easy.
Many of the best stock brokers also offer demo or paper trading accounts that let you gauge their services and platforms, so you can try them out before committing any funds. In the end, ensure that your online broker makes you feel comfortable and offers quality results.
Stock Movers of the Day
Gainers
Session: May 18, 2022 4:00 pm – May 19, 2022 3:59 pm
Losers
Session: May 18, 2022 4:00 pm – May 19, 2022 3:59 pm
Frequently Asked Questions
Are online stock brokers safe?
Duly regulated online brokers like those listed above are insured by the Securities Investor Protection Corp. (SIPC) that protects assets held with the broker up to $500,000, including $250,000 held in cash.
Answer Link
Which online broker has the lowest fees?
All of the brokers mentioned above charge no commissions for U.S. stock and ETF transactions. If you plan on trading other exchange traded assets like futures and options, you might have to pay exchange-related fees. 
Answer Link
Does Warren Buffet use a stock broker?
Warren Buffet is not a registered broker, so he and his companies must buy exchange listed stocks through a broker just like the rest of us.
Answer Link