Want to claim 6 FREE stocks? Head over to Webull to get started.
$100,000 is a life-changing amount of money. No matter if you've worked for it, inherited it, or won it in the lottery, making smart investments now can help you set up a healthier financial future for yourself and your family and grow your money exponentially over time. Before you spend, determine your risk tolerance and consider placing your money into one of these four smart investments.
First, Determine your Risk Tolerance
Your "risk tolerance" is the level of tolerance you can withstand when it comes to seeing returns on your money. If you have a high-risk tolerance, small returns are not the end of the world, and you won't be in serious trouble should you lose all of your money; those with high-risk tolerances can afford to risk more and venture to see larger returns.
On the other hand, if you have a low-risk tolerance, you need to see returns or you will experience immediate negative life consequences. Some of the factors that contribute to your unique risk tolerance level include:
Your funds in the bank
Life comes with surprises—and many of them can be expensive. From a sudden job loss to an unexpected surgery, keeping an emergency fund robust enough to cover six months' worth of expenses can help protect you and your family from debt in the event of an unfortunate surprise. If you don't yet have an emergency fund in your budget planning, or your emergency fund is weak, put some of your money into a nest egg before you invest.
Your age
Younger investors have the benefit of time on their side. With more years until retirement, they can afford to be riskier with their money and make more mistakes because compounding interest can make up for dips in the market or poor returns in the long-term. Older investors will want to look for more guaranteed returns—especially if they are a year or two away from retirement.
Your employment stability
Do you know how much money will be on your next paycheck? If you're in a salaried position, settled with a family, and not planning on making a career change any time soon, you can afford to take more risks with your money because your income stream is predictable. On the other hand, if you are self-employed or work only part-time, your income varies—you'll want to make more secure investments.  
Invest $100k the Least Risky Way
From student loan debt to credit card debt, paying back what you owe should be the first thing you do with your money if you're looking for a secure investment. Debt accrues interest, can lower your credit score, and can also cause unnecessary stress in your home. Paying down your smallest accounts first and working up to your largest debt (likely to be your mortgage if you own a home) is a completely risk-free investment that will put you in a better position to invest your leftover funds.
There is one caveat to paying off your mortgage—if you have what's called a prepayment penalty written into the terms of your mortgage, you will face a fee if you pay off the mortgage before the completion of the original terms. Prepayment penalties are less common today than they once were, and typically only apply if the homeowner pays off the mortgage within 2 to 5 years of the start of the loan.
Invest $100k with Mild Risk
Most IRA providers draw in younger investors with low-minimum index funds, but many also offer high-minimum investment funds that cut expenses in exchange for a certain deposit.
For example, Vanguard's "Admiral Shares" function almost identically to its matching normal index funds, but require a minimum investment of $10,000 to $100,000 for actively managed funds. In exchange for this high minimum, the company lowers the expense ratio by about 40% for most Admiral-level funds.
Think of high-investment index funds as a sort of "elite club" for the most prominent investors. Index fund investing is a low-risk investment option; though any stock market venture comes along with an inherent level of risk, index funds are able to mitigate this through portfolio diversification.
Invest $100k with Moderate Risk
Currency trading (or forex trading) is the process of buying and selling the currencies of other countries. Most forex traders use an investment process called buying on the margin to see profitable currency trades because the value of currencies usually varies by only a few cents per day.
When you buy on the margin, you put a sort of down payment into your account, and your broker extends leverage to you as a ratio. For example, if you have a 100:1 ratio, your broker will allow you to trade with $100 for every $1 you place into your account. With $100,000 in your hand, you have the potential to become a very profitable forex trader—but it's important to note that the global market is fickle and forex investing is one of the riskier types of financial ventures.
Totally lost when it comes to finding a forex broker? Check Benzinga's picks for the Best Forex Trading Brokerages. Don't have time? Here's a quick look at our favorites.

1 Minute Review
FOREX.com is a one-stop shop for forex traders. With a massive range of tradable currencies, low account minimums and an impressive trading platform, FOREX.com is an excellent choice for brokers searching for a home base for their currency trading. New traders and seasoned veterans alike will love FOREX.com's extensive education and research center that provides free, informative forex trading courses at multiple skill levels. While FOREX.com is impressive, remember that it isn't a standard broker.
Best For
MetaTrader 4 users
Beginner forex traders
Active forex traders
Pros
Impressive, easy-to-navigate platform
Wide range of education and research tools
Access to over 80 currencies to buy and sell
Leverage available up to 50:1
Cons
Cannot buy and sell other securities (like stocks and bonds)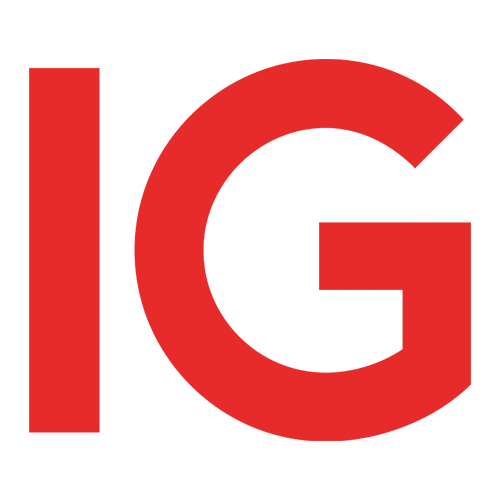 1 Minute Review
IG is a comprehensive forex broker that offers full access to the currency market and support for over 80 currency pairs. The broker only offers forex trading to its U.S.-based customers, the brokerage does it spectacularly well. Novice traders will love IG's intuitive mobile and desktop platforms, while advanced traders will revel in the platform's selection of indicators and charting tools. Though IG could work on its customer service and fees, the broker is an asset to new forex traders and those who prefer a more streamlined interface.  
Best For
New forex traders who are still learning the ropes
Traders who prefer a simple, clean interface
Forex traders who trade primarily on a tablet
Pros
Easy-to-navigate platform is easy for beginners to master
Mobile and tablet platforms offer full functionality of the desktop version
Margin rates are easy to understand and affordable
Access to over 80 currency pairs
Cons
U.S. traders can currently only trade forex
Customer service options are lacking
No 2-factor authentication on mobile
Invest $100k with the Most Risk
Owning and managing a rental property (or two!) can create a steady stream of income and set you up for an early retirement if you are able to buy in a profitable area. More and more of the country is pushing off buying their own home to rent, and you can capitalize on this trend by investing in an asset that is likely to increase in value while it's earning money. You can even hire a property management company to handle the midnight phone calls for you and limit your landlord status to collecting rent.
Unfortunately, rental property management is not as easy as collecting a check every month and fixing an occasional broken sink. There are rules and regulations surrounding the landlord-tenant relationship that you'll have to learn about in order to operate within the bounds of the law—for example, in most states, landlords forfeit the right to stop by their property to inspect it without at least 24 hours' notice.
You'll also need to be prepared to deal with squatters, delinquent tenants and the expensive eviction process should a tenant refuse to pay rent or leave. This doesn't even begin to cover some of the horror stories that rental property owners have experienced with delinquent tenants who chose to vandalize the property before being forced out.
Final Thoughts
No matter which strategy and risk level is right for you, your first step should be to do plenty of research before you invest. Benzinga has a host of resources available for both new investors and seasoned veterans—our guide to the Best Index Funds of 2018 and Best Books on Investing are two great places to begin your journey.