Want to jump straight to the answer? You can buy CKB on Voyager.
Scaling solutions are among the hottest topics in the blockchain industry. Ethereum is at the forefront of discussion, as the cryptocurrency hasn't been able to scale to meet the recent influx of demand on its network. For this reason, tokens like Solana, Avalanche and Cardano have outperformed Ethereum in recent months.
Companies like Nervos Network see the opportunity to compete with Ethereum. With low transaction fees, higher throughput and better security, Nervos Network has all it needs –– besides the infrastructure. Still, no network comes close to the infrastructure built on Ethereum, whether it be lending platforms, decentralized exchanges, or the sheer amount of liquidity locked on-chain. Learn how to buy Nervos Network (CKB) now.
What is Nervos Network?
Nervos Network is a blockchain protocol with a proof of work blockchain at its core. Proof of work uses crypto miners to secure the blockchain, and major cryptocurrencies like Bitcoin and Ethereum are currently proof of work. Typically, proof of work blockchains have trouble scaling more so than proof of stake blockchains; however, Nervos Network still aims to be more scalable than traditional PoW blockchains.
These miners are paid in CKbyte, the native cryptocurrency on Nervos Network's blockchain. CKbyte is intended to be both a store of value and a reserve asset on it's layer 2.

Nervos Network
JOIN THE MOON OR BUST EMAIL LIST
Our team is diligently working to keep up with trends in the crypto markets. Keep up to date on the latest news and up-and-coming coins.
The layer 2 scaling solutions on Nervos Network are what make the protocol unique from most other cryptocurrencies. The blockchain supports smart contracts on its 2nd layer, making transactions on layer 2 much less expensive for traders.
Nervos Network realizes that decentralized applications (dApps) are critical for its network adoption. Ethereum developers have coded over 3,000 dApps for the Ethereum blockchain, decentralizing everything from cryptocurrency exchanges to insurance funds.
To catalyze network adoption, Nervos has made it extremely easy to deploy Ethereum dApps onto its network, letting these protocols avoid the high transaction costs on Ethereum's network.
History of Nervos Network and CKbyte
Nervos Network was founded in 2018, and its mainnet launched in November 2019. Throughout 2019 and 2020, the price for CKbyte stayed relatively stable at under a penny each, reaching a low of ⅓ of a cent last November. Since then, the cryptocurrency has increased to over 2 cents per coin. With a market cap of just $800 million at the time of writing, the coin has room to grow.
How to Buy Nervos Network (CKB)
Open an online account.

You'll need to make an account with Binance in order to invest in CKbyte. Binance offers a plethora of services, but its U.S. website is limited due to regulation. 

To make an account with Binance, visit the website, enter your email and create a password. Before you can start investing, you'll need to connect a bank account and verify your identity.

Buy a wallet (optional). 

Due to security risks, it's not recommended to store your cryptocurrency assets on an exchange. Many cryptocurrency exchanges have been hacked in the past, as cryptocurrency exchanges are big targets for online hackers. If an online hacker can breach the crypto exchange's security, they'd gain access to the millions of dollars held on the exchange.

To mitigate this risk, you should store your CKbyte in a cryptocurrency wallet. The 2 main types of crypto wallets are software and hardware wallets. Software wallets are free to use, and they store your crypto on your computer or mobile device. Hardware wallets are physical devices, and they store your cryptocurrency offline. Storing cryptocurrency offline is the absolute safest way to store crypto, as it's impossible for hackers to access your funds. 

Make your purchase.

Once you've chosen where to store your cryptocurrencies, you're ready to make your investment. Binance has 2 trading pairs for CKB, giving you the option to invest in CKbytes with either Bitcoin or USDT. USDT is a stablecoin pegged to the dollar, so using it simulates investing with USD without needing actual fiat currency in your account. 

Trading against Bitcoin is a strategy many crypto traders use to track their portfolio against bitcoin's price. It's easy to make a high return on investment in a cryptocurrency bull market, but it's more impressive to beat your returns compared to bitcoin. Since Bitcoin is the largest cryptocurrency by market capitalization, it's regarded as the "standard return" by many investors in the crypto market.
Best Crypto Exchanges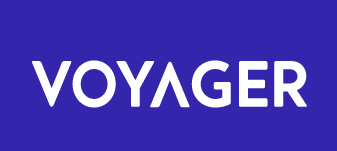 Disclosure: *Other fees may apply.
1 Minute Review
Voyager is a leading name in the sphere of cryptocurrency investing, giving you access to over 50 tokens and coins. Buy, sell and swap assets using Voyager Crypto's simple mobile platform available as a free download for iOS and Android users. 
When you invest through Voyager, you'll pay nothing in commissions, which is a major benefit when compared to other cryptocurrency brokers. Voyager is also one of the only brokers we've seen that allows users to earn interest on their crypto investments. 
Though the broker could do more to improve its customer service, it's an excellent option for beginner investors and seasoned professionals alike.
Best For
Cryptocurrency investors looking for a wide selection of supported projects.
Investors who prefer mobile trading.
Anyone interested in earning interest on their crypto investments.
Pros
Simple, straightforward and intuitive mobile platform
Wealth of investment opportunities
Allows users to earn interest on select crypto investments
Cons
Only available for mobile users — no desktop platform
Limited routes to contact customer service team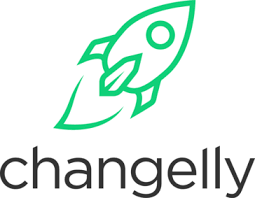 Best For
Instant exchanges
1 Minute Review
Changelly Crypto is a cryptocurrency exchange platform that allows users to swap, buy and sell more than 170 cryptocurrencies. 
With an intuitive and straightforward platform, tools that allow you to find the best exchange rate quickly and multiple forms of currencies and payment methods accepted, Changelly offers a wide range of benefits over its competitors. 
Though we'd love to see Changelly expand its educational offerings and consider adding phone support to its customer service repertoire, the platform is a solid choice for both new and experienced traders alike.
Best For
New cryptocurrency investors
Investors looking to invest in cryptocurrency using a non-major fiat currency
Investors who value high-level customer support options
Pros
Selection of more than 170 cryptocurrencies to buy, sell and exchange
Simple and straightforward platform is easy enough for beginners
Pro platform is ideal for advanced users
24/7 live chat support is responsive and proactive
Cons
Currently no option for phone support
Best Crypto Wallets
Here are the best software and hardware wallets for CKbytes.
Best Hardware Wallet: Ledger Nano S
The Ledger Nano S is a cryptocurrency hardware wallet that supports over 1,000 different cryptocurrencies. More than likely, this is the only hardware wallet you'll ever need as a crypto investor. This small device can store your Bitcoin, Ethereum, XRP and many other altcoins offline, enabling you to store your crypto assets in the most secure way possible.
The Ledger Nano X is another great option, but it comes in at $119 on Amazon, over double the price of the Ledger Nano S. If you're looking for a higher quality hardware wallet with bluetooth connectivity, then you should consider the Nano X wallet.
Best Software Wallet: Neuron
Neuron is the native software wallet made by Nervos Network. Neuron is free to use, and it allows you to interact with programs on Nervos Network directly from your wallet, such as the NervosDAO. By participating in the NervosDAO, investors can earn rewards on their CKbytes, essentially earning them interest on their investment.
BZ
Bonus:
With Nervos Network making it easy to deploy smart contract protocols from other blockchain networks like Ethereum, it may be able to steal infrastructure from other smart contract enabled blockchains. Monitoring the amount of new projects on Nervos Network may give you an idea of how well the blockchain's ecosystem is growing.
Trade, Sell or Convert your CKbyte
When you want to sell your CKbyte, you'll need to send the tokens back to Binance from your cryptocurrency wallet. If you plan on trading CKbyte regularly, you'll need to keep your funds on the exchange instead of in a crypto wallet, as you can't trade CKbyte from a cryptocurrency wallet.
Cryptocurrencies, especially altcoins, can be very volatile. Since prices move so quickly, it's not uncommon for a token to dip between 10% to 20% in a single day. The macro trend for CKbyte and other cryptocurrencies is up, so many experienced cryptocurrency investors aren't alarmed by these short term price movements.
Current Crypto Prices
Cryptocurrency prices have skyrocketed in 2021 due to increased interest from institutional and retail investors. While Bitcoin has had trouble staying above $60,000, going straight up in a bull run is not always a good thing. It's likely that the longer it takes for Bitcoin to appreciate in price, the longer the market cycle will last.
Is Nervos Network a Good Investment?
Historically speaking, Nervos Network has shown early investors a high return on investment. Among these investors include many accredited venture capital firms, giving the cryptocurrency project much more validity. Before deciding whether Nervos Network is a good investment, make sure to do your own research and never invest more than you can afford to lose.