Are you looking to buy an IPO? With Sofi Active Invest you can participate in upcoming IPOs before they trade on an exchange.
Lucid Motors, one of the most valuable electric vehicle (EV) technology manufacturers behind Tesla (NASDAQ: TSLA), recently announced it will soon seek a public merger with Churchill Capital Corp IV (NYSE: CCIV), a special purpose acquisition company (SPAC). Following the merger approval, Churchill Capital Corp will transfer its collective fundraising profits to Lucid Motors, allowing the company to begin trading on the stock market without completing all of the sponsorship requirements of traditional initial public offerings (IPOs).
Thanks to this structure, investors now have the option to invest in Churchill Capital Corp now or wait for the merger to be completed and trade stocks of Lucid Motors during the final phase of acquisition.
If you're still learning how to trade stocks, understanding how to participate in an IPO merger can be difficult. Our guide for beginner investors will help you understand how you can invest in Lucid Motors now and in the future, how to open a brokerage account and how you can place your first buy order if you do decide to invest in this luxury electric vehicle manufacturer.
When is the Lucid Motors IPO Date?
Lucid Motors and Churchill Capital have not yet announced a date for the merger, which will act as the official IPO for Lucid Motors. Many investors expect this date to be announced in Q2 of 2021. If you'd like to invest in Lucid Motors ahead of time, you can purchase shares of the currently trading CCIV. When the merger is complete, these shares will merge into shares of Lucid Motors. Keep in mind that the price of these shares may fall between the date that you purchase them and the transition to Lucid Motors stock.
Lucid Motors Financial History
Founded in 2007, Lucid Motors is a luxury electric vehicle manufacturing and development company. Lucid Motors (then operating under the name "Atieva") received multiple rounds of funding from companies like Tsing Capital and Mitsui, equaling about $131 million in funding by 2016. In November 2016, the company began development of its first manufacturing plant, which was estimated to be valued at about $700 million and employ more than 2,000 workers by the year 2020.
In November 2019, Lucid Motors received another investment from the Public Investment Fund of Saudi Arabia valued at $1 billion. This investment was announced after the company began testing and engineering the final elements of its 1st vehicle, the Lucid Air. Initial projections found that the Lucid Air, an electric 4-door executive car, had an estimated range of more than 500 miles on 1 single charge. As of this writing, the Lucid Air remains in development with plans for a commercial launch slated for later this year.
Shares of SPAC Churchill Capital Corp IV, the company merging with Lucid Motors, spiked to a high price of more than $60 per share following the announcement. Shares have since dropped back to preannouncement ranges.
In February 2021, Lucid Motors announced that it had agreed to merge with SPAC Churchill Capital Corp in order to pursue a publicly traded listing. The deal was valued at an estimated $11.75 billion. CCIV shares spiked on the days following the announcement before retracing to previous levels.
Lucid Motors Potential
It's normal for the price of a SPAC to jump after the announcement of a new partnership. However, this wasn't the case with Lucid Motors — after an initial spike in value, the price of CCIV plummeted from about $60 per share to less than $27 per share. Investors speculate that this might not necessarily mean that Lucid Motors' IPO will go poorly. It's also possible that hype for the merger, which has been building for months, resulted in an initial overinflation on the stock's announcement day.
Although excitement for Lucid Motors and its future model debuts are high, it's important to remember that the company has yet to release a nonprototype version of any of its vehicles to the public. Lucid Motors will need to mitigate high expectations with solidified EV market competitors if it wants to see another spike in share prices following the merger.
How to Buy Lucid Motors IPO Stock
There are 2 ways that you can invest in Lucid Motors. First, you can invest in shares of Churchill Capital Corp IV now. As the SPAC that will be merging with Lucid Motors, shares of CCIV will transfer to shares of Lucid Motors after the merger is complete. You can also wait for this merger to close and buy shares of Lucid Motors after they're officially trading on the market. Monitoring Benzinga's IPO Calendar can help you prepare for the IPO's official release date when it's announced.
Today, we'll go over the steps that you'll take to invest in Churchill Capital Corp IV now or Lucid Motors after the company's IPO is complete.
Pick a brokerage.

The first step to buying any type of stock is to open an account with a broker. A broker is a financial service company that will offer you a trading platform you can use to buy and sell shares of stock as you see fit. When you place an order through your brokerage platform, your broker will fill the order on your behalf and deposit your shares into your account, sometimes in exchange for a commission. The best brokers also offer access to additional tools and resources to learn more about trading, ranging from analysis charts to educational podcasts.

Decide how many shares you want.

Once your account is fully opened and funded, you can buy and sell shares of stock. No matter if you're buying shares of Churchill Capital Corp or Lucid Motors on its IPO date, the first thing you need to decide is how many shares you want to buy.

Start by setting a budget for your total investment. Then, take a look at the current market price of the shares you're interested in and decide how many shares your investment can buy you. Don't worry if this number doesn't round out to an even number of shares — most brokers now allow you to invest in fractional shares automatically calculated when you buy in a dollar amount. 

Choose your order type.

When you know how many shares of stock you want to buy, you can set a buy order. A buy order tells your broker that you want to buy a select number of shares of stock, along with details about when you want the broker to execute the order. Some of the most common types of buy orders you might see include:

• Market orders: Market orders are executed as soon as possible at the current market price.
• Limit orders: Limit orders are executed at or below a specific "limit price" that you set when you place your order. For example, if you set an order to buy CCIV at a limit price of $26 per share, your broker will only execute the order if it's possible to buy each share at a price of $26 or less.
• Stop orders: Stop orders are executed as market orders once the price of a stock rises above a specific "stop price" that you specify.

You may have access to additional types of orders depending on your broker. 

Execute your trade. 

After placing your buy order, it's up to your broker to execute the order on your behalf. You can sit back and relax — when your broker is able to fill the order, you'll typically receive a notification via text or email.  
Best Online Brokers
Not sure where you want to open an account? Consider a few of our favorite brokers below.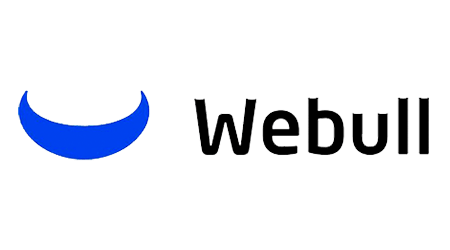 Best For
Intermediate Traders and Investors
Best For
Intermediate Traders and Investors
1 Minute Review
Webull, founded in 2017, is a mobile app-based brokerage that features commission-free stock and exchange-traded fund (ETF) trading. It's regulated by the Securities and Exchange Commission (SEC) and the Financial Industry Regulatory Authority (FINRA).
Webull offers active traders technical indicators, economic calendars, ratings from research agencies, margin trading and short-selling. Webull's trading platform is designed for intermediate and experienced traders, although beginning traders can also benefit.
Webull is widely considered one of the best Robinhood alternatives.
Best For
Active traders
Intermediate traders
Advanced traders
Pros
Commission-free trading in over 5,000 different stocks and ETFs
No account maintenance fees or software platform fees
No charges to open and maintain an account
Leverage of 4:1 on margin trades made the same day and leverage of 2:1 on trades held overnight
Intuitive trading platform with technical and fundamental analysis tools
Cons
Does not support trading in mutual funds, bonds or OTC stocks

1 Minute Review
Robinhood is the broker for traders who want a simple, easy-to-understand layout without all the bells and whistles other brokers offer. Though its trading options and account types are limited, even an absolute beginner can quickly master Robinhood's intuitive and streamlined platform. On the other hand, more advanced traders might be frustrated by Robinhood's lack of technical analysis tools, a feature that's now nearly universal across other platforms.
Best For
Beginner traders
Mobile traders
Pros
Streamlined, easy-to-understand interface
Mobile app with full capabilities
Can buy and sell cryptocurrency
Cons
Almost no trading analysis tools available
Only taxable brokerage accounts available
No option to open a retirement account
No access to mutual funds, forex or futures trading
Limited customer service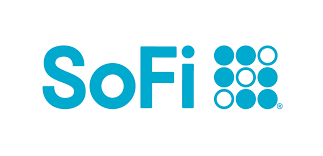 Investing in SPACs and Mergers
Investing in SPACs with exciting upcoming mergers can be a fun way to add diversification and profit potential to your portfolio. However, it's important to remember that these companies can quickly see declines in value, especially immediately after the IPO has arrived. Use these types of anticipatory investments to complement a complete portfolio of diversified financial instruments, including bonds, mutual funds and total market index funds.
Turn to Webull
0 Commissions and no deposit minimums. Everyone gets smart tools for smart investing. Webull supports full extended hours trading, which includes full pre-market (4:00 AM - 9:30 AM ET) and after hours (4:00 PM - 8:00 PM ET) sessions. Webull Financial LLC is registered with and regulated by the Securities and Exchange Commission (SEC) and the Financial Industry Regulatory Authority (FINRA). It is also a member of the SIPC, which protects (up to $500,000, which includes a $250,000 limit for cash) against the loss of cash and securities held by a customer at a financially-troubled SIPC-member brokerage firm.