Want to jump straight to the answer? You can swap into CUMMIES on PancakeSwap with BNB tokens from Binance!
CumRocket is a relatively new token on the Binance Smart Chain. It is available on PancakeSwap and also CumRocket's own exchange, CumSwap. On PancakeSwap and CumSwap you can exchange BNB tokens for CUMMIES tokens.
CumRocket is a Binance Smart Chain project that has seen high price volatility since its conception in April 2021. It hit its peak price on May 5, 2021, at $0.2726 where it jumped 1200% in only 5 days.
CumRocket is getting quite a lot of attention after crypto memes sparked by a tweet from Elon Musk have begun to gain traction. Will this spark a similar surge in price like the peak at the beginning of May?
What is CumRocket (CUMMIES)?
CumRocket aims to revolutionize the adult content industry by introducing blockchain technology to ensure a safe and equitable environment for 18+ communication and entertainment. CumRocket hosts platforms where users can chat, text, sext, own and subscribe to content creators in exchange for CUMMIES tokens.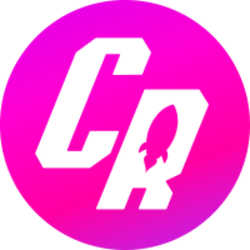 CumRocket
JOIN THE MOON OR BUST EMAIL LIST
Our team is diligently working to keep up with trends in the crypto markets. Keep up to date on the latest news and up-and-coming coins.
This is one of the biggest projects that uses blockchain technology to safely and reliably host these services, many of which are already popular within the adult content industry like private content subscriptions and paid messaging.
This project with all of its real application aims to distinguish itself from other small and less useful coins that are commonly referred to as shitcoins. Even though CumRocket still uses a lot of the same protocol that many of these shitcoins use, its early boom of people buying the token may push this project to the next level.
Along with CumRocket's utility, it has a management team of popular software engineers with experience in DeFi and crypto marketing.

Brief History of CumRocket
Launched in April 2021, CumRocket is a BEP-20 token on the Binance smart chain. CumRocket has set out to build platforms that can reliably provide a fair space for creators to have control of their content in the pornography industry. This is a very similar goal that set off the NFT market to become such a popular and accepted digital platform.
CumRocket has recently published its very own 18+ NFT market which is in its early stages of getting new content creators on its platform. With the growth of this market, creators and users have a safe and reliable platform to enjoy adult content and productively develop its community.
This new development is super important to CumRocket as they begin to build their ambitious goals of creating a platform that will host a diverse ecosystem of adult content services for users.
How to Buy CumRocket on PancakeSwap
Open an online account.

Because CumRocket is a Binance smart chain token, you will first need to open a Binance account to buy its native token BNB. Go to binance.com, or Binance.us if your IP address is located in the U.S, to create your account. 

From here Binance needs to verify your identity by verifying your Social Security number, Driver's license, and home address. Your personal information will stay private through this process and won't be publicly tied to your wallet.

Once approved, you will need to fund your account and purchase BNB to swap for CUMMIES on PancakeSwap. The best way to fund your account is with cryptocurrency, and having a U.S-based exchange is how many crypto investors onboard cash to crypto. Some good exchanges for onboarding cash to cryptocurrency include Binance.us, Coinbase and Gemini.

Download Trust Wallet or Metamask. 

You will need to send your newly acquired BNB tokens to a wallet compatible with PancakeSwap like Trust Wallet or MetaMask. Both of these wallets will require you to set up an account but no personal information is needed. When you create this new crypto wallet, be sure to save your private keys somewhere safe –– it's the only way to recover your funds if you lose access to your wallet.

MetaMask is the most common way to make transactions with platforms like PancakeSwap because their Google Chrome extension makes it easy to connect your wallet with decentralized exchanges.

Convert your BNB tokens

MetaMask will be set to Ethereum's main network by default. You can see what network your wallet is on in the top-right drop-down menu in the MetaMask Chrome extension. To connect your wallet to the Binance Smart Chain, you need to click on this dropdown and change from "Ethereum Mainnet" to "Custom RPC." This will prompt you to then enter the information below so MetaMask can connect to the Binance Smart Chain.

Network Name: Binance Smart Chain
New RPC URL: https://bsc-dataseed.binance.org/
ChainID: 56
Symbol: BNB
Block Explorer URL: https://bscscan.com

Once you have successfully connected to the Binance smart chain, you should see BNB as your default cryptocurrency. You can then go back to Binance and send your BNB tokens to your MetaMask wallet using your MetaMask BNB cryptocurrency address –– make sure to choose the Binance Smart Chain network when you send your BNB to MetaMask.

Make your purchase.

Now you are ready to swap your BNB on PancakeSwap for CUMMIES. Go to PancakeSwap.finance and press the button in the top right corner to connect your wallet. Once connected, go to trade then exchange, and then go into the swap section. Now you can search for CUMMIES by pressing the select a currency drop-down menu.

It is on PancakeSwap's Top 100 tokens list so it should show up. If it doesn't you can always search CumRocket's contract address (0x27Ae27110350B98d564b9A3eeD31bAeBc82d878d) in the same search bar. 

In your MetaMask wallet, you'll be prompted to approve the transaction before the transaction can be executed. Once executed, your CUMMIES will arrive in your wallet within a few seconds. If you receive an error when processing your transaction, you may need to increase your slippage tolerance to 6% or higher.

Keep in mind when buying CumRocket that it is still in its infancy stages and can see extreme price volatility like what has already happened within the 1st month of its release. A lot of the token's price depends on its good or bad publicity, rather than the project itself.
Best Cryptocurrency Exchanges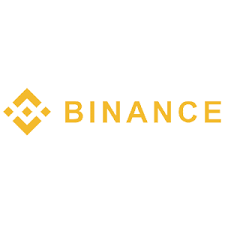 1 Minute Review
Binance is the largest cryptocurrency exchange in the world by trading volume. In fact, it tops the ranks of cryptocurrency exchanges maintained by CoinMarketCap, which are ranked based on 24-hour trading volumes, exchange score and average liquidity. Binance triumphs over exchanges like Huobi Global and Coinbase, which follow closely in 2nd and 3rd places, respectively. 
Previously based in Malta, the Binance Group is now based in the Cayman Islands. Binance has several locations and entities registered across the globe. In the United States, it's known as Binance.US. The exchange in the U.S. uses the same cutting-edge technology and trading services as its global counterparts with the difference being U.S. regulatory compliance. It is operated by San Francisco-based BAM Trading Services.
Binance.US ranks 9th on CoinMarketCap's list of the top 10 exchanges based on metrics like 24-hour trading volume, exchange score and average liquidity. Binance could be a good platform for you to invest in cryptocurrencies if you are a U.S.-based trader who trades frequently, doesn't intend to pay high trading fees and needs access to a large number of cryptocurrencies. 
Best For
US Citizens
Frequent day traders
Users interested in Binance Smart Chain (BSC) and Binance Coin (BNB)
Pros
Low trading fees
Easy-to-use platform
Wide selection of altcoins — it offers 51 cryptocurrencies apart from Bitcoin (BTC)
Good customer service
High liquidity because of large trading volumes
Cons
Only residents of 43 states in the U.S. can trade on Binance.US. You cannot trade on this platform in New York, Connecticut, Hawaii, Texas, Vermont, Idaho and Louisiana
Despite the wide selection of altcoins, the number of tokens offered on the U.S. platform is not comparable to the hundreds of choices available on the Binance global platform
There is no option for telephonic customer support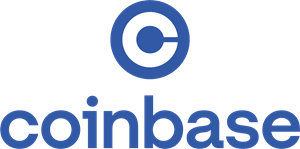 1 Minute Review
Coinbase is one of the Internet's largest cryptocurrency trading platforms. From Bitcoin to Litecoin or Basic Attention Token to Chainlink, Coinbase makes it exceptionally simple to buy and sell major cryptocurrency pairs. 
You can even earn cryptocurrency rewards through Coinbase's unique Coinbase Earn feature. More advanced traders will love the Coinbase Pro platform, which offers more order types and enhanced functionality.
Though Coinbase doesn't offer the most affordable pricing or the lowest fees, its simple platform is easy enough for complete beginners to master in as little as a single trade.
Best For
New cryptocurrency traders
Cryptocurrency traders interested in major pairs
Cryptocurrency traders interested in a simple platform
Pros
Simple platform is easy to operate
Comprehensive mobile app mirrors desktop functionality
Coinbase Earn feature rewards you with crypto for learning about available coins
Cons
Higher fees than competitors

1 Minute Review
Gemini is a cryptocurrency exchange and custodian that offers investors access to over 100 coins and tokens. Founded in the US, Gemini is expanding globally, in particular into Europe and Asia. Offerings include both major cryptocurrency projects like Bitcoin and Ethereum, and smaller altcoins like Orchid and 0x.
Gemini is 1 of the only brokers with multiple platform options based on skill level. New investors will love the streamlined interface of Gemini's mobile and web apps, while advanced investors might appreciate all the tools that come with ActiveTrader. 
In addition to a host of platform choices, Gemini users also have access to insured hot wallets to store tokens without worrying about digital asset theft. Learn more about what Gemini can do for you in our review.
Best For
New investors looking for a simple mobile and web app
Day traders looking to use technical analysis tools
Users looking for a 1-stop-shop to buy, sell and store all of their cryptos
Pros
Easy and quick signups — can get started in as little as a 5 minutes
Multitude of platforms to accommodate traders of all skill levels
Hot wallets include insurance to protect your from theft and hacking attempts
Cons
Charges both a commission and a convenience fee for users buying and selling through the desktop or mobile app
Pro Tip: Use an Anonymous, High-Speed VPN
A VPN lets you securely access the internet in an untraceable way. If you're a cryptocurrency trader, you may want to remain anonymous or mask your IP address to another location. For trading in particular, ExpressVPN is the best option on the market.
Not only can it automatically connect before you access the internet, but it offers lightning fast speeds; something that's needed to trade in the volatile cryptocurrency markets.
Current Crypto Prices
Recently, the cryptocurrency markets have seen a sharp decline in prices. Fundamentally, these cryptocurrencies have stayed the same. For long term investors in crypto, large dips are often a good time to accumulate more crypto. With recent volatility, however, some investors expect the crypto dip to continue before we see new all time high prices.
Get Notified
If you don't want to constantly monitor the crypto markets, then you should consider using Crypto Pro. Crypto Pro is a portfolio tracker, and it can send you notifications when there are major spikes in volatility. You can adjust these notifications, so you'll only get notified on price movements that are relevant to your portfolio.
Is CumRocket a Good Investment?
CumRocket is trying to break into the adult entertainment industry which is a risky feat on its own. There are already websites that currently host the markets CumRocket is trying to break into, presenting competition outside the blockchain industry. Does this industry care about the benefits of decentralization enough to go through the hassle of joining the Binance smart chain? Likely not, but only time will tell if the benefits of CumRocket will be able to steal this market share.