Few jobs are more satisfying than teaching. As a substitute teacher, you understand the direct impact your day-to-day work has on the future of students. Your work is essential to kids' growth and development!
Now that schools are closed and classes are canceled nationwide due to the ongoing coronavirus pandemic, you may be strapped for cash.
We're here to help you discover extra ways to make money. Here are 5 opportunities for substitute teachers to earn some extra cash during COVID-19.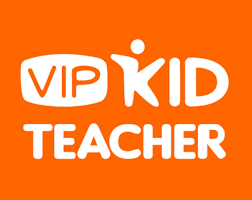 1. Tutor Remotely
Consider signing up to teach English on VIPKid. VIPKid teaches kids from China how to learn English in one-on-one online settings.
How does VIPKid work? The platform matches you to students in China based on their assessment of your creative skills as a teacher, as well as scheduling preferences that parents are looking for.
How much can you make? VIPKid tutors earn an average of $22 per hour. Overall, the money breaks down to anywhere from $7 to $9 for each 25-minute class you teach. A major benefit is that you can set your own tutoring hours.
VIPKid is a tried-and-true marketplace for both teachers and students. Glassdoor ranks VIPKid as one of its Top 10 Places to Work in 2020.
2. Deliver Groceries
What's 1 thing that remains constant, regardless of COVID-19's pervasive nature? Homes in America are in need of groceries and general household supplies, which darn-near makes delivering groceries via Shipt a no-brainer. Shipt is the world leader in online grocery for a reason. Over 200,000 shoppers have joined its shopping partner program.
Did you know the platform also offers a fast, easy way to earn cash, too?
It's possible to stay safe if you work for Shipt. "Contactless delivery" means that instead of handing bags off to customers upon delivery, you leave items at the front door.  
What about tipping? Don't feel bad if you feel more comfortable asking folks to send tips via the Shipt app!
3. Trade Stocks
Taking advantage of slight gains in the stock market is a great way to make money. Never traded stocks before? That's okay! As a teacher, you know learning starts from the ground up. Learn the ropes through our favorite resources and courses on stock trading:
Gainers
Session: Jun 30, 2022 4:00 pm – Jul 1, 2022 11:04 am
Losers
Session: Jun 30, 2022 4:00 pm – Jul 1, 2022 11:04 am
Symbol
Open
Close
Change
Change %
Volume
SUBS


Fount Subscription Economy ETF

1337.56
17.62
-1319.94
-98.69%
10.44K
CTO


CTO Realty Growth

61.12
20.45
-40.67
-66.55%
29.09K
SAL


Salisbury Bancorp

47.22
23.40
-23.82
-50.45%
4.56K
TALS


Talaris Therapeutics

4.51
2.47
-2.04
-45.24%
1.17M
AGRX


Agile Therapeutics

1.16
0.64
-0.53
-45.16%
35.02M
4. Get in Touch with a Financial Advisor
Tired of watching your investments take a nosedive? Give yourself a break — know that you don't need to answer all of your money questions on your own. Get in touch with a financial advisor through SmartAsset.
Here are some questions you may be asking yourself with COVID-19 at large:
What are some great ways to invest some extra money I have for the future?
How should I use my emergency fund right now to make it last? (Who knows when schools will be back in session.)
Financial advisors not only give you support and guidance for your financial goals, but they also give you a plan of action tailored to your current and future financial goals. Check out our list of top-rated financial advisors in your area today!
Best For
People looking for a convenient, secure way to sell their items
5. Sell Your Old Stuff
Look to your left. Now look to your right. What do you see? That's right! Clutter. Why not solve your clutter problem by selling your extra odds and ends?
Decluttr is the best place to put your extra items up for sale. Here's why. As the seller, you pay no listing fees to get cash for cellphones, tech, CDs, DVDs, games and books.
You'll get an instant valuation of what you're selling, can ship for free and get paid. You'll have money in your pocket as quickly as the next business day!
Decluttr is doing its part to keep you safe from the virus. The platform offers contactless shipping methods on any and all products sold during the outbreak.
6. Be Creative
Be creative! How can you leverage your other talents? You may think up a new way to replace your lost income that nobody's ever considered before. This is a great time to become an entrepreneur because you can see where new gaps in needs exist. (Leave it to a pandemic to show everyone what the world needs.)
Disclosure
* Only Entity (non-Institutional), IRAs, Individual or Joint equities and futures accounts with the correct promotional code entered and funded with New Assets (as defined below) greater than $499.99 are eligible for this cash offer. To qualify, you must enroll your existing or new account (the "Account") either by entering the promotional code on your new account application or by requesting to enroll, via telephone, with a TradeStation Representative. You must fund the Account with New Assets within 45 calendar days of Account enrollment. New Assets is defined as cash or securities held at a financial institution other than TradeStation (assets transferred from an existing TradeStation account do not qualify). Your Account will not qualify for the cash offer if you withdraw or transfer assets from your Account, then redeposit them into the Account. New Assets will be aggregated during the 45-calendar day period following the enrollment date to determine the amount of your cash offer. TradeStation will calculate your eligibility to receive a cash offer by adding all New Assets deposited or transferred into the Account during the Promotional Period, reduced by any withdrawals or transfers from the Account during the 270-calendar day holding period following the last day upon which you funded your Account with New Assets during the Promotional Period ("Qualifying Assets"). Asset fluctuations (up or down) do not affect the calculation of Qualifying Assets. The cash offer will be determined based on Qualifying Assets in the Account as follows: Less than $500 – cash reward of $0; $500 – $24,999 – cash reward of $50; $25,000 – $99,999 – cash reward of $250; $100,000 – $199,999 – cash reward of $400; $200,000 – $499,999 – cash reward of $800; $1,000,000 – 1,999,999 – cash reward of $3,000; $2,000,000 or more– cash reward of $5,000. Your one-time cash reward will be deposited into the Account the month following the end of the 270-calendar day holding period. Customers who receive promotional offers from any TradeStation affiliate may be subject to IRS Form 1099-MISC reporting requirements should the total value of those items exceed $599 in a calendar year. Please consult a tax professional. This promotional offer does not apply to charges associated with overnight fees, regulatory fees or other account fees and charges, including margin interest, if any. Your account will be considered and approved or disapproved based on all relevant factors, including your financial situation and trading experience. Prices, fees, costs and terms are subject to change. This offer cannot be combined with any other offers. Only one offer per client on one qualifying account. Clients who received previous cash offers from TradeStation are ineligible. Additional restrictions apply. TradeStation reserves the right to terminate this offer or change the terms and conditions at any time.
Teach Yourself a New Way to Make Money
You are the principal of your own life! Even though you must spend time away from the classroom, remember not to fall behind your financial goals for today and tomorrow.
No different than creating and finetuning your coursework and lesson plans, use the resources we've listed here to help you get a better understanding of planning ahead for the brightest future possible.