Want to jump straight to the answer? The best forex broker for most people is definitely FOREX.com or IG.
Are you looking for a way to earn money while traveling or living abroad? Forex trading is steadily growing in the United Arab Emirates as more traders become involved in the global currency trading scene.
Before you trade forex in the United Arab Emirates, be sure to read our comprehensive guide to strategies, legality and brokers.
Get Started with Forex in the United Arab Emirates
Getting started with a forex broker in the United Arab Emirates is exceptionally easy. Here are the basic steps you'll go through when you open an account and start trading.
Step 1: Stabilize your internet connection. A stable internet connection is the most important tool a forex trader can have at their disposal. Before you open a trading account, run a speed test on your computer or smartphone and be sure that your connection is secure and private.
Step 2: Choose a broker. To operate in the United Arab Emirates, every broker must meet strict standards set by the Central Bank of the United Arab Emirates (CBUAE) and the Securities and Commodities Authority (SCA). This means that you can be sure that both foreign and domestic brokers licensed in the UAE have the capital to maintain your investment. Check and make sure that your broker is licensed with both the SCA and CBUAE before you open an account.
Step 3: Choose your trading platform. Though some brokers offer traders the ability to use their own proprietary platforms, you may need to download additional charting software like MetaTrader 4 or 5. Be sure that your broker supports your platform of choice before you download.
Step 4: Fund your account. Once your account has been opened in full, it's time to deposit funds into your trading account. Most brokers operating in the UAE allow traders to deposit funds with a bank transfer, credit card or even PayPal.
Step 5: Make your first trade. After your funds have cleared your account, you can officially trade forex online.
United Arab Emirates Forex Trading Strategies
Most traders who trade with the dirham as their primary currency use a technical analysis strategy to capitalize on short-term price fluctuations. Technical analysis involves the use of price charts and past data to predict how a currency will move in the future. By charting signals and price movements, you can make a prediction on whether the currency you're trading will rise or drop in value.
Below you can explore some of the most common technical analysis signals and strategies traders use to decide which currencies to buy and sell. Though these signals aren't a foolproof guarantee that you'll make money trading forex, they can provide a helpful starting point to cultivate your own trading strategy.
Reversal Candlesticks
A reversal candlestick is an indication that a trend will change and the value of a currency will switch directions in its movement. For example, a reversal candlestick that is triggered when the USD is increasing in value may act as a sell signal. There are multiple types of reversal candlesticks, and they may be bullish or bearish depending on their placement and type.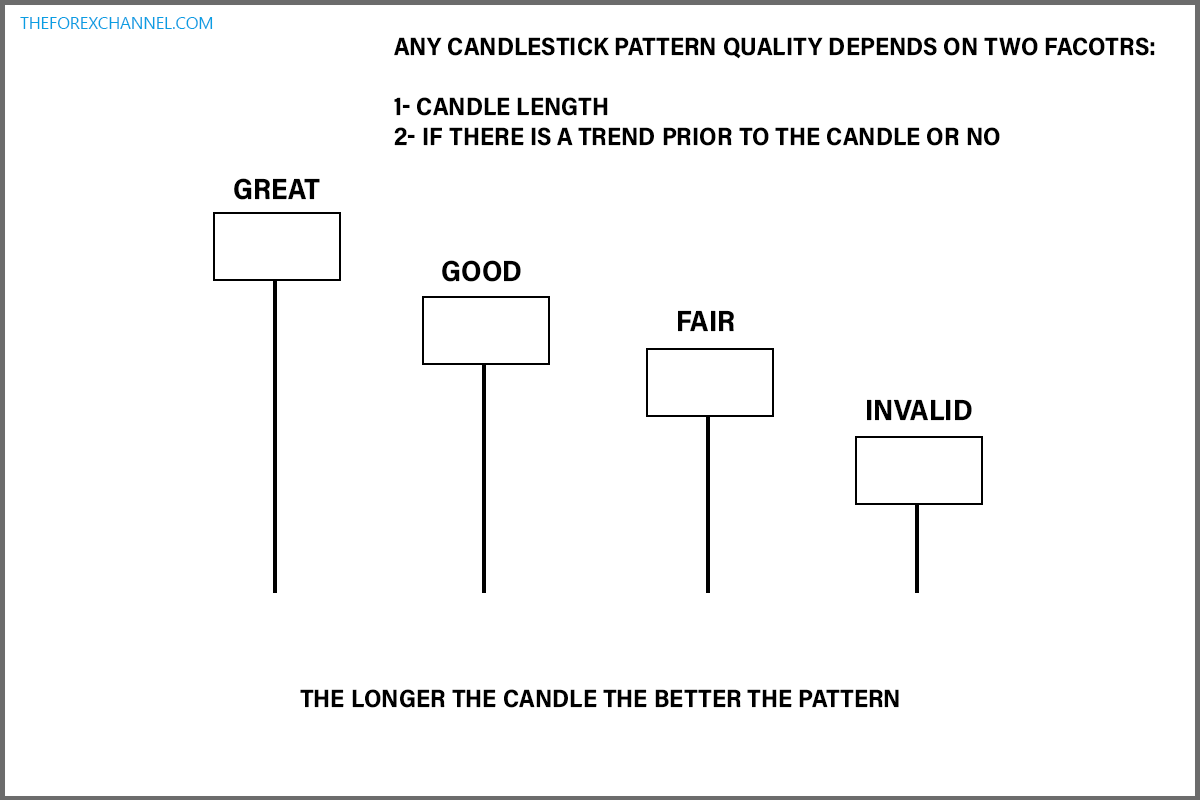 Breakout Strategy
The breakout trading strategy is a popular strategy for newer traders because it doesn't involve any complex math and is relatively consistent in terms of profits. Traders using the breakout strategy calculate a resistance or support level and monitor how prices of a currency are moving. This strategy works best when markets are moving sideways. A "breakout" candle occurs when the resistance or support level is broken, which may indicate a buy or sell signal.
Forex Trading Example in the United Arab Emirates
Let's take a look at an example of how you might earn money while forex trading with the United Arab Emirates Dirham (AED) as your base currency.
Imagine that you believe that the value of the USD is going to rise in relation to the AED. You fund your trading account with 1,000 AED, and your broker offers you 10:1 leverage to accompany your trading. This means that you can trade with the power of 10,000 AED despite only having 1,000 AED in your account.
Using your leverage, you convert your entire lot of AED to USD. The value of 1 AED is currently equal to $0.2711 USD. That means onverting 10,000 AED to USD leaves you with $2,711.00 USD.
After a few days of holding onto your USD, a sell signal is triggered when the value of 1 AED is equal to $0.2680 USD. You convert your entire lot of $2,711.00 USD back to your native AED and are left with about 10,115.67 AED. After you account for what you borrowed in margin, this means that you earned a total profit of 115.67 AED on this trade.
Making Money with Forex in the United Arab Emirates
Making money by trading forex in the UAE is safe and legal. Unlike some other countries, there are no legal limitations to the amount of money that you can earn from forex trading or that you can deposit into your brokerage account as a resident or traveler in the UAE.
However, this doesn't mean that you're guaranteed to make money when you trade forex. Be sure to take these steps to protect your investment when you first begin your trading journey.
Only work through a licensed broker. Though the UAE has a regulated forex system, forex scams are still present. To protect your investment, search for your broker through the Dubai Financial Services Authority before you open an account. If a broker isn't registered, move onto other options.
Cultivate your trading strategy. Many brokers in the UAE offer demo accounts that allow you to simulate the forex trading experience without risking any of your own capital. Create your trading strategy and master your buy and sell signals with a demo account before you risk any of your money trading for real.
Limit your leverage usage. Depending on the amount of money you deposit into your brokerage account, your broker might offer you leverage to enhance your trading. Using leverage can multiply your profits — but it can also cause you to eliminate all of your profits with a single bad trade. Limit the amount of leverage you use, and always be sure you can meet your broker's margin calls before you commit to a trade using leverage.
Best Online Forex Brokers in the United Arab Emirates
There are a wide range of domestic and international forex brokers licensed to accommodate traders in the United Arab Emirates. The broker you choose to work with will determine the currencies you have access to, the platforms you can use and your fees — so be sure to do your research before you open an account.
Not sure where to begin? Consider a few of our top picks for forex brokers in the UAE below.
Forex Terminology
It can be easy to become overwhelmed by the amount of "forex lingo" brokers and other traders use when discussing trades and fees. Familiarize yourself with the following terms before you trade:
Pip: the smallest denomination of any currency, usually rounded to the 4th decimal place. For example, if the USD moves from 1.0000 to 1.0010 in relation to a certain currency, traders will say that the USD moved by 10 pips.
Lot size: the total number of units of currency you are buying or selling. It doesn't matter if you sell 1,000 USD or 1,000 AED — in both cases, your lot size is 1,000.
Orders: a set of instructions you give to your broker that lets them know which currency you want to buy or sell, your lot size and the price you want to execute the order at. Orders are crucial in forex trading because you cannot buy or sell currencies directly.
Call: a major risk of using leverage. If the value of your lot goes down after using leverage, your broker may subject you to a margin call. When you receive a margin call, you'll be required to deposit more capital into your account to maintain your position. This can quickly wipe out any profits you've made previously — or even put you into debt in extreme cases.
Trade Forex in the UAE
Compared to other countries, forex trading in the UAE is well-regulated and safe. However, this doesn't mean that forex trading in this country is risk-free. You should still be wary of potential scams and continuously monitor the forex market before you decide to invest — this will help you preserve your trading funds and earn more money over time.
Get a Forex Pro on Your Side
FOREX.com, registered with the Commodity Futures Trading Commission (CFTC), lets you trade a wide range of forex markets plus spot metals with low pricing and fast, quality execution on every trade. 
You can also tap into:
EUR/USD as low as 0.2 with fixed $5 commissions per 100,000
Powerful, purpose-built currency trading platforms
Monthly cash rebates of up to $9 per million dollars traded with FOREX.com's Active Trader Program
Learn more about FOREX.com's low pricing and how you can get started trading with FOREX.com.
Looking for a Highly Rated Forex Signals Provider?
ForexSignals.com offers a highly rated platform with mentors who have 80 years of combined experience in the trading pits. They'll help you decode real-time daily live streams using market analysis, trade signals and more. ForexSignals.com doesn't stop there. You can access hundreds of educational videos and workshops and even individualized private sessions with mentors. Never trade alone! Join ForexSignals.com now.