Want to jump straight to the answer? The best forex broker for most people is definitely FOREX.com or CedarFX.
Taiwan puts a huge emphasis on its forex, recently hitting a record high with its reserves. It is currently No. 4 in the world in foreign exchange reserves with around $484.52 billion in its coffers. The central bank is known for its shrewd management of forex reserves, and more than a small portion of Taiwan's security comes from its propensity to trade in the marketplace. Taiwan currently boasts the No. 21 economy in the world by gross domestic product (GDP).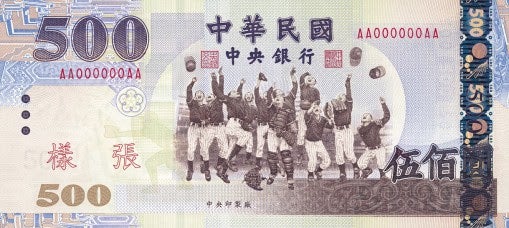 Attribution: Wikimedia
The government provides a strong regulatory structure for citizens who want to participate in the retail forex market. The New Taiwan dollar has also gained a reputation as a stable currency. Currently, around $24 billion in Taiwanese dollars makes its way around the forex market on a daily basis.
Get Started with Forex in Taiwan
Taiwan's tight regulation allows it to play host to many reputable forex brokers. Most investors from Taiwan have no need to go offshore. There are measures of protection for those that do, although they are not quite as straightforward. If you want to get started with forex in Taiwan, here are some tips to consider.
Connect to the internet: Taiwan is a technologically forward country, so getting a good internet connection should not be difficult. You may need business-class internet to handle all of the information you will take in during trading hours.
Finding a broker: There are many brokers in Taiwan, enough that you can choose the one that most accurately meets your individual idiosyncrasies. If you like trading on the go, choose a broker with a mobile platform. You can also get involved in social trading through brokers like eToro.
Connecting your bank: Most brokers doing business in Taiwan have competitive transaction fees and industry-standard processing. Most banks in Taiwan integrate well with reputable brokers.
Funding your account: You can fund your account from the bank you connected above, your debit card or selected fintech apps.
Getting on a trading interface: Your interface should give you information in the format you prefer to see it. If you want simple and straightforward screens because you trade on your phone, don't stop your search until you find that.
Starting to invest: Trade confidently knowing that you have the support of the government as well as clear access to the market through a reputable broker.
Taiwanese Forex Trading Strategies
The type of investor you are plays a big part in how successfully you will trade forex. Take a look at some of the more common profiles to see where you fit in.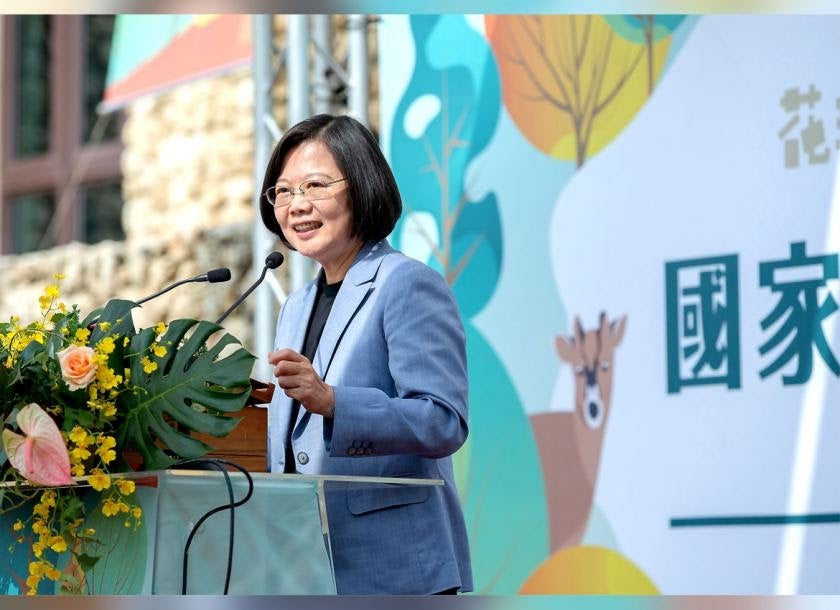 Attribution: The Myanmar Times – President Tsai Ing-wen of Taiwan, known for business-friendly policies
Day Trader
Day traders like to move fast in the market and make money fast. The name day trader comes from the propensity of these traders to be in all cash before they call it quits for the day. The forex market does not close, but that doesn't mean the day trader is always engaging the market. Cash holdings are an important strategy for this kind of investor, who usually only buys in when there is an instant opportunity.
Swing Trader
Swing traders do not move quite as fast as day traders, but they are just as focused on the charts. Instead of using minute and hour charts, the swing trader looks at daily and weekly charts to react to and predict patterns. The swing trader is also very good at using trading indicators to help determine where a currency price may move next.
Position Trader
The positional investor is the long-term investor. If you are invested in a position, then you are willing to hold a certain currency until it either hits that position or your assumptions for the investment change. This can take months or even years, but position traders have the patience to wait this out. They are also unemotional about the news cycle, preferring to believe in the long-term balance between price and value.
Forex Trading Example in Taiwan
0.0340/0.0360 is the current price for TWD/USD. You want to order NT$50,000. The margin account with your broker has a rate of 5.55% for the TWD/USD pair, so you can take on the entire NT$50,000 investment and hold only $97.13 cash in your account.
After 6 hours, the new TWD/USD price is 0.0380/0.0400. This is a 20-point move that grosses you a total profit of (NT$50,000 x 0.0380) – (NT$50,000 x 0.0360), or $100.
Making Money with Forex in Taiwan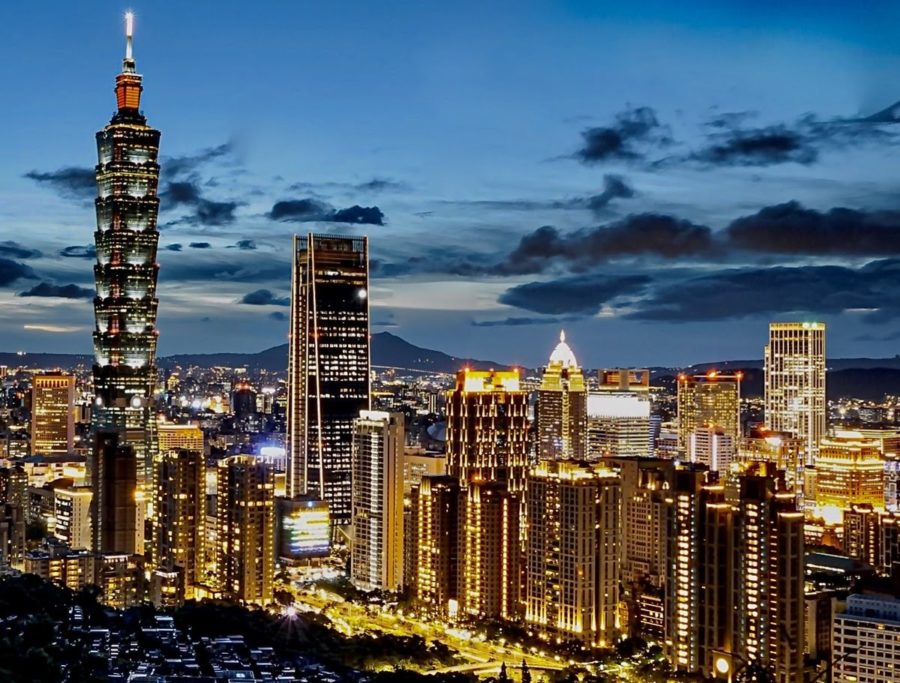 Attribution: Wikimedia
With a core strategy in place, you can begin to choose some strategies for your daily actions in the forex market. Here are some strategies that you should be familiar with.
Short selling: The strength of the New Taiwan dollar gives Taiwanese investors the ability to short sell more often than traders in other countries. When you short sell, you make money from the weakness of a currency rather than its strength.
CFDs: Contracts for differences, or CFDs, allow an investor to trade in and out of currencies without owning them. The CFD is a tool that follows the price of a currency exactly.
Binary options: Binary options give investors a yes or no option and a reward or financial punishment based on getting the answer right or wrong. In most cases, the question is about the price of a currency on a certain date.
Best Online Forex Brokers in Taiwan
Choose between the list of solid forex brokers that do business in Taiwan.

1 Minute Review
FOREX.com is a one-stop shop for forex traders. With a massive range of tradable currencies, low account minimums and an impressive trading platform, FOREX.com is an excellent choice for brokers searching for a home base for their currency trading. New traders and seasoned veterans alike will love FOREX.com's extensive education and research center that provides free, informative forex trading courses at multiple skill levels. While FOREX.com is impressive, remember that it isn't a standard broker.
Best For
MetaTrader 4 users
Beginner forex traders
Active forex traders
Pros
Impressive, easy-to-navigate platform
Wide range of education and research tools
Access to over 80 currencies to buy and sell
Leverage available up to 50:1
Cons
Cannot buy and sell other securities (like stocks and bonds)

1 Minute Review
A fully regulated broker with a presence in Europe, South Africa, the Middle East, British Virgin Islands, Australia and Japan, Avatrade deals with mainly forex and CFDs on stocks, commodities, indexes, forex, cryptocurrencies, etc. This brokerage is headquartered in Dublin, Ireland and began offering its services in 2006. It offers multiple trading platforms and earns mainly through spreads.
Best For
Beginners
Advanced traders
Traders looking for a well-diversified portfolio
Pros
Controlled by regulatory agencies of multiple countries
Choice offered in terms of trading platforms
Support available in 14 languages and trading platforms in 20 languages
Practice/demo account available for trying out
Breadth of trading assets
Cons
Does not accept customers from the U.S. as it isn't regulated in the U.S.
Transferring funds to the account may take up to five days; withdrawals could take up to 10 days
Disclosure: eToro USA LLC; Investments are subject to market risk, including the possible loss of principal.
1 Minute Review
Though Australian and British traders might know eToro for its easy stock and mobile trading, the broker is now expanding into the United States with cryptocurrency trading. U.S. traders can begin buying and selling both major cryptocurrencies (like Bitcoin and Ethereum) as well as smaller names (like Tron Coin and Stellar Lumens).
eToro offers traders the opportunity to invest their assets into premade portfolios or cryptocurrencies, similar to services offered by robo-advisors through traditional brokers. Though eToro isn't a one-stop-shop for everything an investor needs, its easy-to-use platform and low spreads is a great way to enter the cryptocurrency market.
Best For
International Forex/CFD Traders
New cryptocurrency traders looking for an easy-to-use platform
Traders who want to buy and sell cryptocurrencies on-the-go
Pros
Simple platform that is easy to master
CopyTrader feature that allows new traders to copy the same strategies used by professionals
Virtual dummy account that gives you $100,000 to practice trades
Cons
U.S. traders currently limited to cryptocurrencies
Only 15 major coins available to trade
Forex Terminology
Learn the following short list of forex terms to help you in the market.
Pip: "Percentage in point," also called the forex "basis point"
Lot size: The order size you choose
Orders: The details of your investment
Calls: A contract you can use to control currency and trade
Showing What Financial Independence Can Do
If nothing else, Taiwan is a shining example of how good money management can create other kinds of freedom. The country's stable currency and top tier money management has kept its standard of living high even in the midst of one of the most famous autonomy battles on the globe. Taiwan also knows how to step back and let its retail trading space function on its own while providing guidance and protection for investors.
Success in forex comes from studying good examples like Taiwan. Keep your eyes on this website for the latest information and news to help you in the market.
Get a Forex Pro on Your Side
FOREX.com, registered with the Commodity Futures Trading Commission (CFTC), lets you trade a wide range of forex markets plus spot metals with low pricing and fast, quality execution on every trade.
You can also tap into:
EUR/USD as low as 0.2 with fixed $5 commissions per 100,000
Powerful, purpose-built currency trading platforms
Monthly cash rebates of up to $9 per million dollars traded with FOREX.com's Active Trader Program
Learn more about FOREX.com's low pricing and how you can get started trading with FOREX.com.