Want to jump straight to the answer? The best forex broker for most people is definitely FOREX.com or CedarFX.
Looking to trade currencies in the international forex market from Sudan? You'll have numerous options thanks to the advent of online forex trading and the subsequent proliferation of online forex brokers catering to retail traders. Local markets are not as open, however, since Sudan ranks only 173rd among the freest economies in the world, according to Heritage.org's 2020 Index of Economic Freedom. When it comes to fiscal health, Sudan is only ranked 44th out of 47 sub-Saharan African countries — the country has overspending issues so its government debt presents a default risk.
Corruption has also been an issue historically. The country ranked a rather dismal 172nd out of 180 countries in the 2018 Corruption Perceptions Index by Transparency International. Former President Omar al-Bashir was even indicted in 2019 on money-laundering and corruption charges after a military coup that year removed him from power.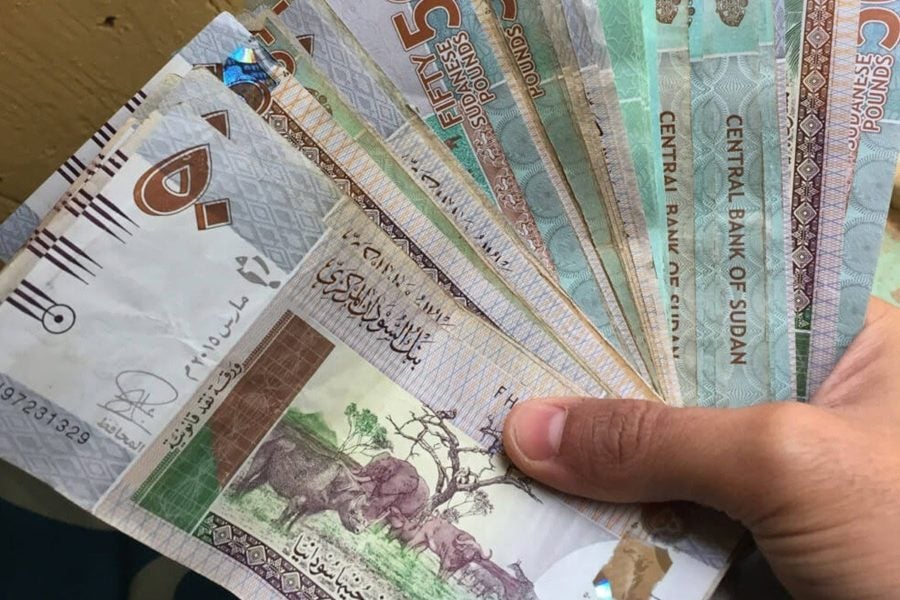 The Sudanese pound (SDG) is relatively stable versus the U.S. dollar to which it has been pegged since around 1984, although it has fallen notably in value versus the U.S. dollar in a series of devaluation steps seen since early 2018. Forex trading was completely stopped at one point in 2019 after the successful military coup, and the currency lost value it has yet to recover.
As a result of this decline in value, inflation in Sudan continues to be a problem. The decreased purchasing power of the Sudanese pound tends to reduce private consumption and dissuade foreign investors. Despite this, the country continues to move forward with U.S. trade talks in exchange for a more consistent internal crackdown on terrorist activities. Sudan is also currently taking measures to stabilize its currency.
Get Started with Forex in Sudan
Many top foreign forex brokers offer their services to Sudanese traders that would generally offer considerably greater security for a margin deposit than a local broker could. You can connect to these brokers via the internet and start to trade currencies from Sudan by having these steps.
Secure reliable internet. To take part in online forex trading, you will need a reliable internet connection. You are more likely to find this in larger cities such as Omdurman or Khartoum.
Choose a regulated foreign broker. Many well-regulated foreign brokers offer their services to residents of Sudan. Make sure the broker you choose is regulated through a well-known authority such as the UK's Financial Conduct Authority (FCA) or the Australian Securities and Investments Commission (ASIC).
Open a trading account. Most online brokers have several account types that differ with respect to their initial deposit requirements and the trading perks provided. Choose the account type that makes sense for you and apply for it on the broker's website.
Fund your trading account. Online brokers generally allow you to fund your trading account with a bank wire transfer or debit card so that you can trade on margin. Many also let you use electronic payment services like Skrill or Paypal to fund an account. You can start with small deposits and test your ability to make withdrawals from your account before you fully fund it to make sure that you can efficiently move money where you need it to be.
Get a latency-free trading platform. You will probably need a trading platform supported by your broker that provides an intuitive connection to the forex market and some analytical functions without adding any lag to your trade executions.
Begin your 1st trade. Test every aspect of your online trading setup before putting real money on the line. You can also trade in a demo account first to practice using your broker's platform and make sure your chosen trading strategy can be profitable.
Sudan Forex Trading Strategies
Having a suitable trading environment is the first thing you'll need to start operating in the forex market. The next goal is a successful trading strategy. Many traders trade forex profitably using one or more of these trading strategy types.
The Day Trader
Day traders generally enter and exit all positions within a single trading session to avoid the extra risk involved in holding positions overnight. You should probably avoid day trading from Sudan unless you have a stable internet connection with enough bandwidth to do the analysis you require and let you get out of a position whenever you feel the need to. If you day trade, you will be competing with experienced professional traders with very sophisticated setups and inside knowledge of large order flows, so you may find yourself at a disadvantage.
The Swing Trader
Swing or momentum trading typically involves watching technical momentum indicators with the goal of profiting from both trends and their corrections. Begin to learn how to swing trade by researching the most popular trading indicators swing traders use and how they can signal market reversals. You should also know how to enter orders and have the discipline to get out of a position when the market reaches your stop loss level. Swing traders can hold overnight positions and they need to filter out trivial intraday volatility to be successful following the more significant market swings.
The Position Trader
Position or trend traders tend to be patient individuals who wait to identify and then follow market trends to their conclusion. They may also do the fundamental research to discover and position themselves to take advantage of market valuation irregularities that should eventually be corrected. They often have a lot of experience studying financial markets.
The trading frequency of the trend trader is generally considerably lower than that of day traders or swing traders, but the profits are usually bigger on a winning trade that they often protect with trailing stops. Position traders also know how to ignore the short-term exchange rate swings that occur because of news releases and large transactions.
Forex Trading Example in Sudan
Since few, if any, major online brokers offer trading in the SGD, and the USD/SGD exchange rate is also relatively stable outside of its devaluation phases, most traders in Sudan will want to operate in other currency pairs.
As an example, let's say that 106.10/15 is the current bid/ask dealing spread at your broker for the U.S. dollar (USD) versus the Japanese yen (JPY) or USD/JPY currency pair. You think the pair's exchange rate will rise, so you buy a standard lot of $100,000 versus the yen at 106.15. Since your broker allows you to use a leverage ratio of 100:1, you will need to have at least $1,000 deposited in your trading account to collateralize a trade of that size.
After 10 hours, the bid side from the USD/JPY exchange rate moves up by 20 pips to 106.35, so you decide to close out your entire position at that level. Your profit is (USD100,000 x 0.20) or 20,000 JPY ($188.06). Had the market instead fallen by 20 pips, you would have lost that same amount of yen.
Making Money with Forex in Sudan
Your overall trading strategy determines how you move in and out of the forex market on a day-to-day basis. Here are some additional terms you may need to know as a forex trader.
Going short: You go short a currency pair when you net sell its base currency against its counter currency. You generally go short a currency pair when you think its exchange rate will decline.
CFDs: Contracts for difference (CFDs) are derivative financial instruments that generally have their value determined by that of the spot market for the underlying asset. Traders can use forex CFDs instead of trading the underlying currency pairs.
Binary options: Exotic derivatives where the holder of the binary option pays a fixed premium to get a fixed payout from the seller if a specific market condition is met at or before expiration.
Best Online Forex Brokers in the Sudan
Sudan has attracted forex brokers from all over the world that will accept its residents as clients. Doing business with a foreign broker really makes the most sense to avoid scams, as long as they are well-regulated in their local jurisdictions and you can readily fund a trading account with them from your available risk capital. Check out the table below of online forex brokers that will take clients from Sudan.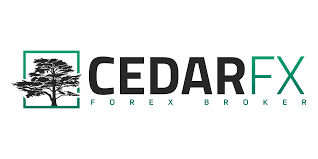 Disclosure: CedarFX is not regulated by any major financial agency. The brokerage is owned by Cedar LLC and based in St. Vincent and the Grenadines.
1 Minute Review
Billing itself as the world's 1st eco-friendly broker, CedarFX makes it easy to trade and give back to the planet. You can choose a 0% Commission Account or an Eco Account — or open multiple accounts to meet all your needs. 
CedarFX offers access to a wide range of tradable securities, including stocks, futures, major and exotic forex pairs, cryptocurrencies and more. Though CedarFX could introduce a few additional educational resources, the broker remains a unique option for traders invested in giving back.
Best For
Forex investors
Investors interested in 0% commission or eco conscious trading
Investors looking for 24/7 customer service
Pros
Allows users to offset their carbon footprint
0% commission investing
Offers demo account access
24/7 customer service available through live chat
Eco Account Option (10 trees planted for each lot traded)
Fast deposits/withdrawls with Bitcoin
Cons
Limited number of educational resources for new investors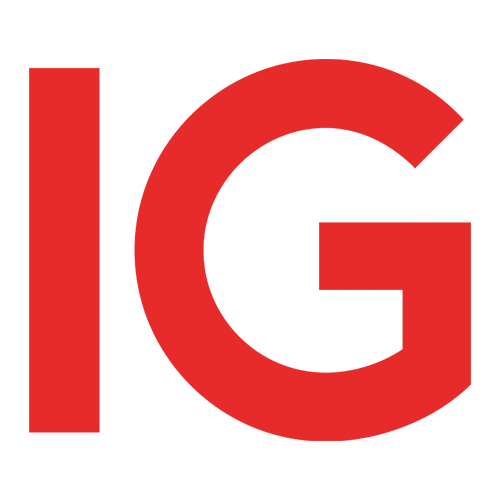 1 Minute Review
IG is a comprehensive forex broker that offers full access to the currency market and support for over 80 currency pairs. The broker only offers forex trading to its U.S.-based customers, the brokerage does it spectacularly well. Novice traders will love IG's intuitive mobile and desktop platforms, while advanced traders will revel in the platform's selection of indicators and charting tools. Though IG could work on its customer service and fees, the broker is an asset to new forex traders and those who prefer a more streamlined interface.  
Best For
New forex traders who are still learning the ropes
Traders who prefer a simple, clean interface
Forex traders who trade primarily on a tablet
Pros
Easy-to-navigate platform is easy for beginners to master
Mobile and tablet platforms offer full functionality of the desktop version
Margin rates are easy to understand and affordable
Access to over 80 currency pairs
Cons
U.S. traders can currently only trade forex
Customer service options are lacking
No 2-factor authentication on mobile

1 Minute Review
FOREX.com is a one-stop shop for forex traders. With a massive range of tradable currencies, low account minimums and an impressive trading platform, FOREX.com is an excellent choice for brokers searching for a home base for their currency trading. New traders and seasoned veterans alike will love FOREX.com's extensive education and research center that provides free, informative forex trading courses at multiple skill levels. While FOREX.com is impressive, remember that it isn't a standard broker.
Best For
MetaTrader 4 users
Beginner forex traders
Active forex traders
Pros
Impressive, easy-to-navigate platform
Wide range of education and research tools
Access to over 80 currencies to buy and sell
Leverage available up to 50:1
Cons
Cannot buy and sell other securities (like stocks and bonds)
Forex Terminology
These forex terms are helpful to learn if you want to communicate with other forex market participants. A small mistake in input or a misunderstanding can cost you a substantial amount of money almost instantly.
Pip: The minimum exchange rate movement in a particular currency pair. For most pairs, a pip represents a movement of 0.0001 in their exchange rate.
Lot size: A standardized trading amount. At online forex brokers, a standard lot is generally 100,000 base currency units, and many brokers allow trading in mini lots of 10,000 and micro-lots of 1,000 base currency units.
Orders: Instructions given to your broker to execute trades for you.
Calls: Contracts providing their holders with the right, but not the obligation, to buy an asset at a given price (known as the strike price) when or before a certain time frame concludes. Currency options are calls and puts since their underlying asset is an exchange of 2 currencies.
Is Trading Forex from Sudan Right for You?
You need to be careful when trading forex from Sudan, but that is actually true everywhere since most retail forex traders lose money. Success as a forex trader generally requires that you perform your due diligence in selecting a reputable and well-regulated online broker with the appropriate rigor.
Most traders also need to keep a close eye on relevant fundamental or technical information as it becomes available to the forex market. Small changes in economic indicators or exchange rate charts can mean a big market opportunity has risen in the forex market for those savvy enough to realize it. Bookmark this website for the information you can use to enhance your success as a forex trader.
Get a Forex Pro on Your Side
FOREX.com, registered with the Commodity Futures Trading Commission (CFTC), lets you trade a wide range of forex markets plus spot metals with low pricing and fast, quality execution on every trade.
You can also tap into:
EUR/USD as low as 0.2 with fixed $5 commissions per 100,000
Powerful, purpose-built currency trading platforms
Monthly cash rebates of up to $9 per million dollars traded with FOREX.com's Active Trader Program
Learn more about FOREX.com's low pricing and how you can get started trading with FOREX.com.