Benzinga Money is a reader-supported publication. We may earn a commission when you click on links in this article.
Learn more.
Like most South American countries, the world of forex trading is a relatively new sphere of financial market speculation for Peruvian residents and travelers. As more and more forex brokers begin offering services to Peruvians, however, it's now easier to get involved in retail forex trading.
Have you ever wanted to trade forex in Peru? Our comprehensive guide to brokers, trading strategies and opening your first account will make things easier.
Get Started with Forex in Peru
Before you can begin forex trading, you'll need to open an account with a broker offering services to traders in Peru. To start your search, make sure that you have a stable connection to the internet and that your connection is private. Investing from a private, secure internet connection doesn't only help ensure that you have access to the most up-to-date price information, it also helps keep your personal and banking information out of the hands of criminals.
Once you're sure that your data connection is private, start comparing brokers. There are a number of international forex brokers offering trading capabilities to traders in Peru. Some of the characteristics you might want to consider when you compare brokers include:
Trading, margin and account maintenance fees
Currency availability
Spanish language customer support, if needed
Supported trading platforms
Supported deposit methods
Local and international oversight and regulation
After you choose a broker you'd like to work with, open an account using your broker's website. You might also need to download a 3rd-party trading platform depending on which broker you choose.
Once you've opened your brokerage account, it's time to add your trading funds. You can add trading funds using a variety of methods, including:
Direct bank transfers
Transfers from electronic wallets
Funds from a debit card
It might take a few days for your trading funds to appear in your account. Once they do, you can officially place your first forex trade.
Peru Forex Trading Strategies
The base currency of Peru is the Peruvian sol (PEN). The sol is a particularly volatile currency, which makes it most suitable for short-term and medium-term trading with technical analysis (though it is possible to also use fundamental analysis). Technical analysis is a form of market analysis that uses past chart patterns and exchange rate data to predict how a currency pair's value will change in the future.
There are profitable technical analysis strategies you can use to earn money trading the sol or another currency. Let's take a look at a few of the most common technical analysis strategies. Though these patterns aren't foolproof guarantees that you'll earn money trading, they can provide you with an excellent jumping-off point to formulate your own unique trading strategy.
Shooting Star
The shooting star formation is a single candlestick pattern that indicates a likely bearish trend. When the price is pushed upward and immediately rejected, the candlestick will form a high shadow with a small body. The shooting star formation typically indicates that a price will move lower, which is a sell signal.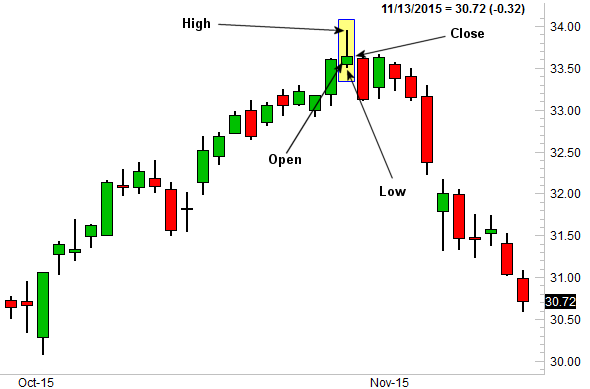 Breakout Strategy
The breakout strategy is another simple technical analysis strategy that you can use for beginner short-term or medium-term trading. First, establish a resistance range for the currency you're trading. When a candlestick "breaks out" of this range, a buy signal is triggered, as the currency moves above the resistance level.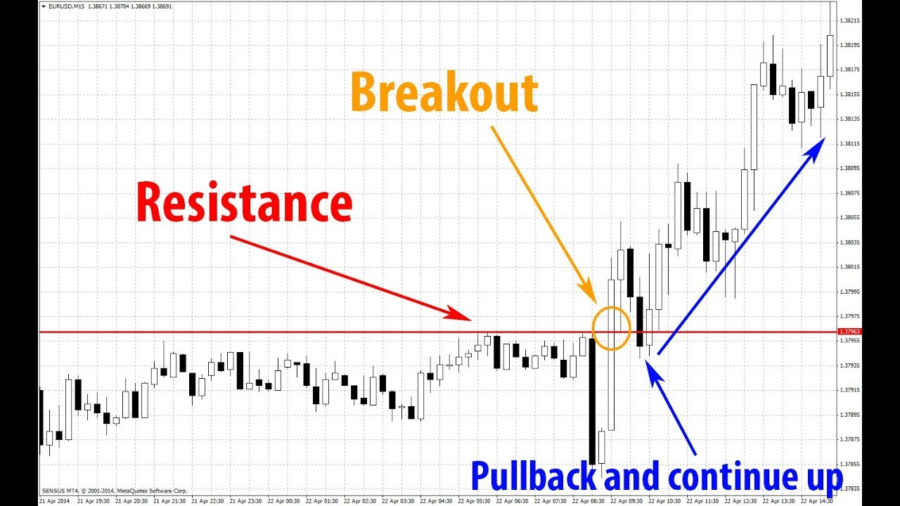 Forex Trading Example in Peru
Forex traders earn money by taking advantage of the fluctuating values of different currency pairs. Let's take a look at an example of how profiting from forex trading works.
Pedro is a trader living in Peru who believes that the value of his native Peruvian soles will soon drop in comparison to the value of the euro. He deposits S/5,000 into his brokerage account, and his broker offers him 10:1 leverage when trading. The value of 1 PEN is currently equal to 0.2400 EUR, which means that Pedro is left with a controlled position of €1,183.22.
Soon, the value of the euro starts to rise in relation to the sol. When 1 PEN is equal to 0.2355 EUR, Pedro decides to take his profits by closing out his position. After the transaction is complete, Pedro's controlled position of €1,183.22 has become S/5,024.28, Pedro has profited about S/24.28 on this trade.
Making Money with Forex in Peru
Forex trading is completely legal in Peru and there are no legal limitations on the amount of profit that you can take from your trading. Though you are not guaranteed to earn a profit forex trading, it is not against the law. However, you are responsible for documenting the income you earn from trading and reporting it to the Peruvian tax administration, pertinent to the Peruvian Income Tax Law.
The Peruvian government has taken steps since 2016 to limit forex trading in an effort to combat the funding of terrorist groups and money laundering. The new regulation scheme titled, the "Money Laundering and Terrorism Finance Prevention System," requires that every broker operating in Peru register with the Financial Intelligence Unit of Peru's Supervisory of Banking, Insurance and Pensions. Under the new law, traders in Peru must submit identification documentation to their broker before making a trade valued at $200 to $5,000 USD.
For exchanges valued at over $5,000, you must sign a sworn affidavit with your broker stating that your identification documentation is correct and that you don't plan to use the funds for illegal purposes. The new law also places limitations on "politically exposed persons," which includes politicians, heads of international corporations and high-level international executives. Your broker must also register your trades as "suspicious transactions" if you're a nonresident of Peru engaged in trading currencies.
Best Online Forex Brokers in Peru
There is a growing number of international forex brokers offering services to investors in Peru. Choosing the right broker can make trading significantly easier and even save you money in fee and account charges. If you aren't sure where you'd like to open your account, consider a few of our top choices below.
Forex Terminology
Forex traders have their own language they use to discuss trades and place orders. Familiarize yourself with a few of the most common forex trading terms below to give yourself an advantage when learning about the market.
Pip: A pip is the smallest calculable exchange rate movement in a particular currency pair. In most cases, 1 pip is a movement of 0.0001 in the currency pair's exchange rate.
Lot size: A lot size is a standardized trading amount. Online forex brokers generally have a lot size of 100,000 base currency units for the various currency pairs.
Orders: To buy or sell a currency pair, you'll place an order through your broker. There are many types of orders, and you can use a combination of order types to limit loss and automatically take profits.
Margin calls: If you use leverage to trade forex, you'll need to know about margin calls. A margin call is a notice from your broker requiring you to deposit more trading funds into your account if your trading positions require more margin for you to continue to hold them.
Keeping Up With the Changing Forex World
Money laundering and the funding of illegal activities has long been a concern for Peruvian lawmakers. In 2015, Peru's Supervisory of Banking, Insurance and Pensions disclosed that over 3,000 suspicious transactions have taken place since 2010 worth over $8 billion. The majority of these illegal funds were found to be diverted to illegal mining operations and drug trafficking.
While trading forex is legal in Peru, be sure to keep an eye on how laws are changing and your positions. Never risk more money than you are willing to lose — profits are not guaranteed.
Benzinga's #1 Breakout Stock Every Month
Looking for stocks that are about to breakout for gains of 10%, 15%, even 20% potentially or more? The only problem is finding these stocks takes hours per day. Fortunately, Benzinga's Breakout Opportunity Newsletter that could potentially break out each and every month. You can today with this special offer:
Hire a Pro: Compare Financial Advisors In Your Area
Finding the right financial advisor that fits your needs doesn't have to be hard. SmartAsset's free tool matches you with fiduciary financial advisors in your area in 5 minutes. Each advisor has been vetted by SmartAsset and is legally bound to act in your best interests. If you're ready to be matched with local advisors that will help you achieve your financial goals, get started now.