Want to jump straight to the answer? The best forex broker for most people is definitely FOREX.com or CedarFX.
As an up and coming European economy, Latvia is enjoying a new level of interest in its economy in recent years. The country's financial markets have enjoyed an expansion and increased foreign interest based upon the last 15 years of relative stability. The laws regulating forex companies in Latvia are considered some of the more transparent and clear among experts. The Latvian government has also been praised for its business-friendly policies, encouraging a rise in trade over the past decade.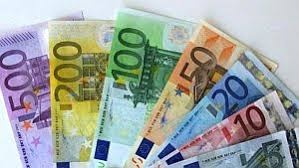 Forex brokers doing business in Latvia must pass through 2 levels of regulation — one at the Eurozone level and another at the level of the Latvian government. This regulatory oversight allows forex traders to operate with greater security, although it does introduce some limitations that may disadvantage certain traders while protecting most others. For instance, forex brokers based in Latvia are required under EU regulations to limit leverage to 30:1 and protect nonprofessional traders against negative balances.
Get Started with Forex in Latvia
If you are looking to trade currencies in an unregulated space, then you may need to move outside of Latvia. If you want structure and clearly set conservative rules, then Latvia may be the place for you to begin trading forex. Get started trading forex in Latvia by following these basic steps.
Your internet connection: Latvia provides fast internet in most of its developed regions. You may want to invest in business class internet if you plan on keeping up with forex news and charts in real-time, but more than 10 Mbps of bandwidth is usually not necessary for basic forex trading purposes.
Your broker: Latvia has access to virtually all of the online brokers that are doing business in the Eurozone, so you have plenty to choose from. All of these brokers must submit to strict regulation. There is really no need to go outside of this structure unless you are looking to trade using higher leverage ratios.
Your trading account: Your trading account is the account opened with your chosen broker that holds your funds deposited to use as margin when you trade. The amount that you initially deposit will often determine the level of features you have access to at the broker. Putting more money in the brokerage account connects you to better-dealing spreads, as well as more information and trading perks. Choose the account type that suits you best.
Your trading platform: Most well known online brokers will give you access to a suitable trading interface. You can typically either use the broker's proprietary trading platform or one developed by a 3rd party.
Your trades: You can now begin trading forex once you have taken all of the preceding steps. Remember to trade using only capital you can afford to lose as margin since trading is a speculative activity.
Latvia Forex Trading Strategies
The first question to consider before you trade forex is what type of trader you want to be. The strategies you will use on a daily basis as a forex trader generally comes from the overall vision you have of yourself as a trader. Take a look at some of the types of strategies that successful traders often use.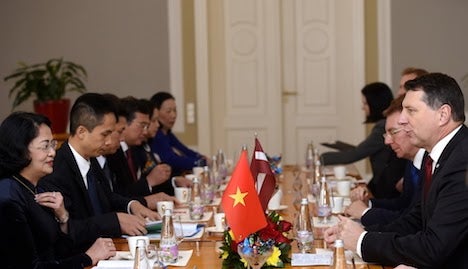 BNN News – Meeting between Latvian and Vietnamese officials to discuss financial issues
The Day Trader
As the name implies, day traders will usually close out trading positions by the end of each trading session to avoid unanticipated overnight market risk. Day traders typically need to react quickly to changing exchange rates and market conditions. Sophisticated day traders use automated trading tools that can help increase their trading frequency and take advantage of more trading opportunities by monitoring a broader range of currency pairs.
The Swing Trader
Swing or momentum traders zoom out a bit more than day traders into the daily and weekly charts, and they may take overnight positions either in the direction of or against the underlying trend with the goal of maximizing profits. News releases and trader emotions may affect exchange rate movements at this scale, so the swing trader typically needs to be aware of both factors. They usually have a working knowledge of momentum technical indicators that they use to signal when markets are due for a reversal, and they generally understand how the news might affect the movement of a particular currency pair.
The Position Trader
The position or trend trader analyzes the long-term repercussions of economic, monetary and political policies on currency pairs. Short term swings are much less important, and position traders look to identify and follow the underlying trend in a currency pair, so they often do not trade in and out of a currency pair for months at a time. Traders who hold positions for this long must remain patient and avoid the temptation to react impulsively to short-term volatile market moves.
Forex Trading Example in Latvia
Latvia is part of the Eurozone that uses the EU's euro (code EUR, symbol €) as its currency. Consider the situation where the EUR/USD bid/ask quote is currently at 1.1410/1.1415. You place an order with your broker to buy €40,000 against the U.S. dollar at 1.1415 to take advantage of an expected short-term rise in the EUR/USD exchange rate. Your broker allows you to use a leverage ratio of 30:1, so that will require a margin deposit of at least €1,333.33 in your trading account to hold that position.
After 13 hours, the EUR/USD bid/ask exchange rate quote is 1.1470/1.1475. The market has moved up by 55 pips. You earn (€40,000 x 0.0055) or $220. Had the market instead declined by 55 pips when you closed the position out, you would have lost $220.
Making Money with Forex in Latvia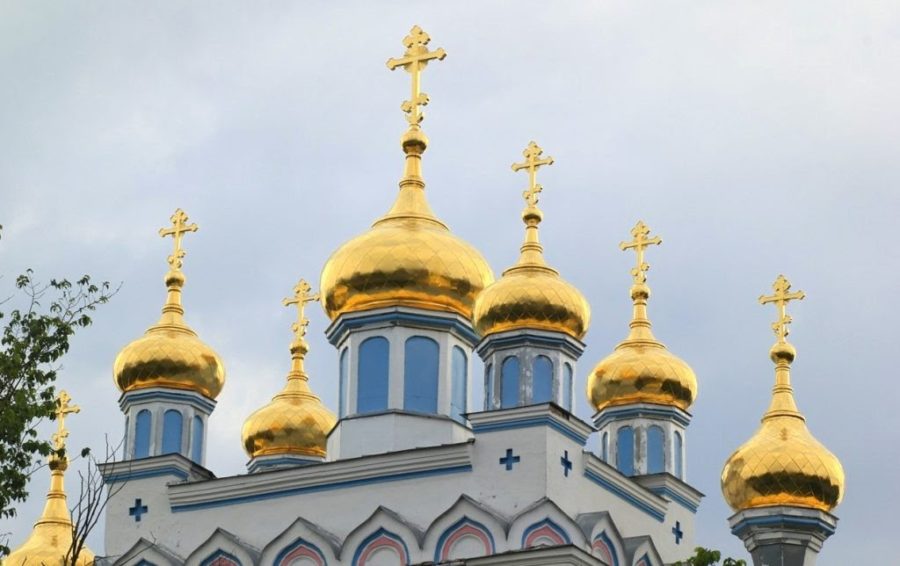 The blueprint or trading plan that you set up for yourself should carefully direct your trading activities and lay out the tools and strategies you will use to trade the forex market. Some of the financial vehicles that every forex trader should know about are defined below.
Going short: Establishing a position where you have net sold the base currency and bought the counter currency in a particular currency pair. This is the opposite of going long the currency pair. You'll need to have a margin account with your online broker to go short or long a currency pair. You'll also need to deposit money to use as margin because taking a position requires collateral in case your trade loses money.
CFDs: Contracts for difference are derivative financial instruments that allow you to speculate on market movements in their underlying assets without actually having a position in those assets. Brokers that allow you to trade CFDs often make a wider asset range available to their clients than regular forex brokers that can include stocks and commodities.
Binary options: Exotic option contracts where the holder pays a fixed premium to receive a fixed reward from the writer if a certain market condition is observed before or upon its expiration. For forex binary options, the market condition is generally connected to the exchange rate of a currency pair. Binaries can be used to take long, short or neutral market views. Binary options are often associated with high leverage accounts.
Best Online Forex Brokers in Latvia
You have a wide selection of forex brokers that will accept clients based in Latvia to choose from. Make sure that your selected broker is strictly regulated by a reputable regulatory authority either within the EU or its local foreign jurisdiction to help assure the safety of your margin deposit.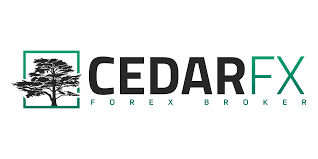 Disclosure: CedarFX is not regulated by any major financial agency. The brokerage is owned by Cedar LLC and based in St. Vincent and the Grenadines.
1 Minute Review
Billing itself as the world's 1st eco-friendly broker, CedarFX makes it easy to trade and give back to the planet. You can choose a 0% Commission Account or an Eco Account — or open multiple accounts to meet all your needs. 
CedarFX offers access to a wide range of tradable securities, including stocks, futures, major and exotic forex pairs, cryptocurrencies and more. Though CedarFX could introduce a few additional educational resources, the broker remains a unique option for traders invested in giving back.
Best For
Forex investors
Investors interested in 0% commission or eco conscious trading
Investors looking for 24/7 customer service
Pros
Allows users to offset their carbon footprint
0% commission investing
Offers demo account access
24/7 customer service available through live chat
Eco Account Option (10 trees planted for each lot traded)
Fast deposits/withdrawls with Bitcoin
Cons
Limited number of educational resources for new investors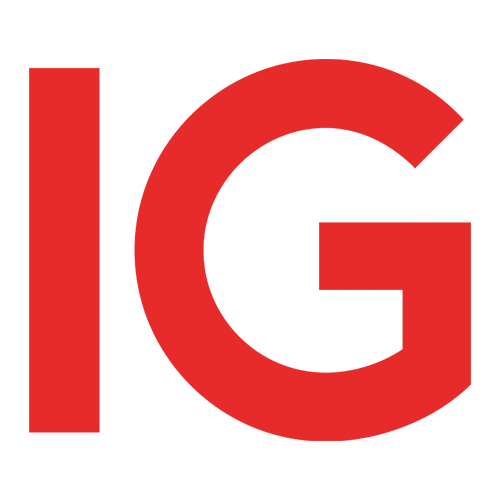 1 Minute Review
IG is a comprehensive forex broker that offers full access to the currency market and support for over 80 currency pairs. The broker only offers forex trading to its U.S.-based customers, the brokerage does it spectacularly well. Novice traders will love IG's intuitive mobile and desktop platforms, while advanced traders will revel in the platform's selection of indicators and charting tools. Though IG could work on its customer service and fees, the broker is an asset to new forex traders and those who prefer a more streamlined interface.  
Best For
New forex traders who are still learning the ropes
Traders who prefer a simple, clean interface
Forex traders who trade primarily on a tablet
Pros
Easy-to-navigate platform is easy for beginners to master
Mobile and tablet platforms offer full functionality of the desktop version
Margin rates are easy to understand and affordable
Access to over 80 currency pairs
Cons
U.S. traders can currently only trade forex
Customer service options are lacking
No 2-factor authentication on mobile

1 Minute Review
FOREX.com is a one-stop shop for forex traders. With a massive range of tradable currencies, low account minimums and an impressive trading platform, FOREX.com is an excellent choice for brokers searching for a home base for their currency trading. New traders and seasoned veterans alike will love FOREX.com's extensive education and research center that provides free, informative forex trading courses at multiple skill levels. While FOREX.com is impressive, remember that it isn't a standard broker.
Best For
MetaTrader 4 users
Beginner forex traders
Active forex traders
Pros
Impressive, easy-to-navigate platform
Wide range of education and research tools
Access to over 80 currencies to buy and sell
Leverage available up to 50:1
Cons
Cannot buy and sell other securities (like stocks and bonds)
Forex Terminology
The terminology commonly used among forex traders is very important to learn before you start trading.
Pip: The minimum movement in a particular exchange rate, usually a movement of 0.0001 for most currency pairs.
Lot size: A standardized trading amount, usually 100,000 base currency units at most online forex brokers.
Orders: Instructions given to your broker to execute a trade on your behalf.
Calls: An option, but not an obligation, to buy an asset at a particular price at or before a given date. The underlying asset of currency options is an exchange of currencies, so they are always both calls on one currency and puts on the other currency in the underlying pair.
Does Trading the Forex Market Make Sense for You?
You may not have access to the most exotic trading instruments when trading forex from Latvia, but you should still be able to engage in basic currency trading. Decide what kinds of risks you want to be exposed to when trading. It helps to be systematic about your trading decisions by laying out the specifics of your trading process in a detailed trade plan. Most successful traders build their profits over time by maintaining the discipline required to stick to a consistent, tested and well-planned strategy.
Make sure that you only take in the most relevant and reputable information. Give yourself a better chance of success by bookmarking us and coming back often. We take pride in offering helpful advice about the financial markets.
Get a Forex Pro on Your Side
FOREX.com, registered with the Commodity Futures Trading Commission (CFTC), lets you trade a wide range of forex markets plus spot metals with low pricing and fast, quality execution on every trade.
You can also tap into:
EUR/USD as low as 0.2 with fixed $5 commissions per 100,000
Powerful, purpose-built currency trading platforms
Monthly cash rebates of up to $9 per million dollars traded with FOREX.com's Active Trader Program
Learn more about FOREX.com's low pricing and how you can get started trading with FOREX.com.