Want to jump straight to the answer? The best forex broker for most people is definitely FOREX.com or CedarFX.
Since 2016, Cambodia has been taking steps to make forex trading more accessible and safer for the everyday trader. Today, it's easier than ever before to open an account with a licensed broker and trade forex from the comfort of your home. If you'd like to learn more about how you can get started with forex trading as a resident of Cambodia or a traveler, be sure to read our comprehensive guide.
Get Started with Forex in Cambodia
As a forex trader in Cambodia, you cannot buy or sell currencies directly. Instead, you'll need to open an account with a brokerage firm and place your trades through your broker. Thankfully, it's easy to find a forex broker and open an account online.
First, you'll want to make sure that your device has a stable connection to the internet. You can trade on a variety of devices, including:
Mobile phones
Tablets
Laptop computers
Desktops
Run a speed test on your device of choice and make sure that your internet connection is private before you continue.
Next, you'll need to choose a broker to work with. The Securities and Exchange Commission of Cambodia is responsible for licensing and overseeing forex brokers operating in the country. However, not every broker offering service to Cambodian clients is licensed. When comparing brokers, consider at least the following characteristics:
Currency availability
Domestic and international licensure status
Margin rates and fees
Available leverage
Customer service options
Once you find a broker that you want to work with, open an account. You'll typically need to submit a bit of personal information to your broker before you can open your account in full. It may take a few days for your broker to verify your identity and fully open your account.
After your account is open, you'll need to decide how you'd like to transfer funds to your account to trade with. Most brokers in Cambodia support a range of fund transfer methods, including:
Direct bank transfers
Transfers made with an electronic wallet (like Skrill or PayPal)
Debit and credit card transfers
The specific funding methods your broker accepts may vary. Check your broker's list of accepted funding options, decide how much you'd like to trade with and initiate a deposit. Once your deposit clears into your account, you can officially place your first forex trade.
Cambodia Forex Trading Strategies
There is a wide range of forex trading strategies used in Cambodia. The specific strategy that's best for you will depend on your risk tolerance, financial goals and the amount of capital you have to trade with. Most traders divide themselves into categories depending on how long they plan to hold their investments before reselling them. Let's take a look at how trading strategies vary between short-term, medium-term and long-term investors.
Short-Term Investors
Short-term traders typically hold onto their currencies for a matter of minutes or hours. In some cases, a trader might use specialized software to execute trades in a matter of only a few seconds. Short-term traders rely on quick price movements, often searching for reversal candlesticks to dictate when they should buy or sell. A short-term trader may make dozens of trades per day. They might also "scalp" currencies, selling them as soon as it's profitable and repeating this pattern multiple times throughout the day.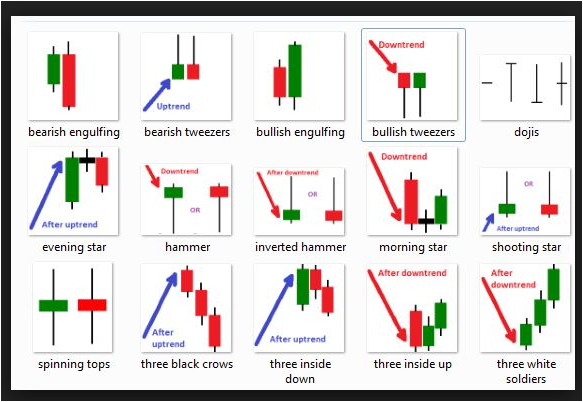 Text: Short-term traders often use reversal candlesticks to determine when they should buy or sell.
Medium-Term Investors
Medium-term investors typically also use technical analysis to determine which currencies to buy and sell. However, these traders are more interested in charting formations and patterns as opposed to single-candlestick reversal signals. Longer-term charting patterns like the triple-moving average crossover or head-and-shoulders formation offer traders insights on how currencies might move in the future. Medium-term traders typically hold onto the currencies they buy for a few days or weeks.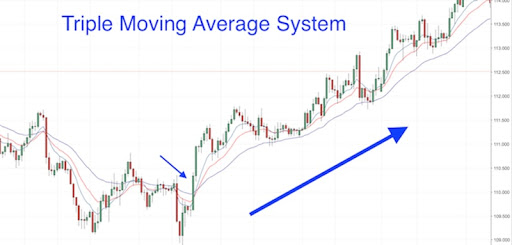 Text: Longer-term traders may use strategies like the triple moving average indicator to form reliable conclusions on currency movements.
Long-Term Investors
Traders who use a long-term strategy often use fundamental analysis to determine which currencies to trade. Instead of looking at charting patterns, traders who use fundamental analysis typically research the political and economic indicators that influence how currencies change in value. These traders often rely on reports like consumer confidence indexes and gross domestic product (GDP) movements to determine the strength of each country's currency. Long-term traders might hold onto the currencies they trade for weeks, months or longer.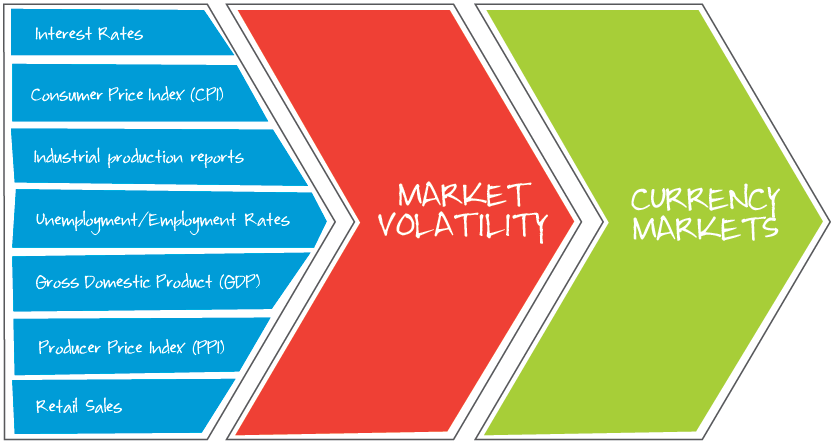 Text: Long-term traders use a unique strategy called "fundamental analysis" to examine how and why currencies change in value due to economic events.
Forex Trading Example in Cambodia
The value of currencies can change over time. Forex traders earn money by taking advantage of changes in the value of different currencies in relation to one another. Let's take a look at an example of how you might earn money trading forex.
Imagine that you make a deposit of ៛100,000 into your brokerage account. Your broker provides you with 10:1 leverage, which means that you can trade with the power of ៛1 million. You believe that the value of the USD will rise in relation to the riel soon, so you convert your entire lot of KHR to USD.
The USD is currently trading at a rate of 1 USD to 0.00024 KHR. When you finish your conversion, you're left holding $240 USD. Soon, you see that the value of the KHR is falling. When 1 USD is equal to 0.00022 KHR, you decide to sell. You convert your entire lot of $240 USD back to KHR, which leaves you with about ៛1.09 million. On this trade, you've made a profit of ៛90,000.
Making Money with Forex in Cambodia
The forex trading market is a relatively new concept in Cambodia. Though forex traders have been operating in the country for years, Cambodia only introduced the Securities and Exchange Commission of Cambodia to regulate these brokers in 2016. This means that many brokers operating in the country are currently unlicensed.
Trading forex and making money by converting currencies is legal in Cambodia. However, due to a large number of unlicensed brokers, we strongly advise you to spend extra time researching your options before you sign up for an account. Forex scams are still common occurrences, which is why we recommend opening an account with a licensed international broker offering services to investors in Cambodia.
Best Online Forex Brokers in Cambodia
Successful trading begins with a safe and registered forex broker. The broker you choose will determine which currencies you can trade, how much you'll pay in fees, which transfer methods you can use and more.
Not every broker offering services to traders in Cambodia is registered. If you don't already know where you'd like to open an account, consider a few of our top choices below.
[we will insert table of forex brokers]
Forex Terminology
One of the first things you'll notice when you begin researching how to trade forex is that forex traders have their own language that they use to describe trades and the market. Mastering this "new language" can give you an advantage when trading and learning more about the world of forex. Below, we've defined a few of the most common terminology you're likely to see when researching the market.
Pip: A pip is the smallest calculatable unit of currency movement, usually rounded to the 4th decimal place. For example, if the value of the USD moves from $1.0000 to $1.0001 in relation to a certain currency, the value has moved by 1 pip.
Lot size: Your lot size is the number of units of currency you're buying or selling on a single trade. For example, if you sell ៛100,000, your lot size is 100,000. Most forex traders consider 100,000 units of any currency to be a "standard lot."
Orders: An order is a specific set of instructions you provide to your broker so they can execute a trade on your behalf. Your order tells your broker how much of any currency you'd like to sell or buy, which currencies you want to exchange, a price that the order should be executed at and more.
Calls: A margin call is an order from your broker to deposit more money into your trading account to maintain your position. If you use leverage to trade, you should be prepared to close out of your position or begin a new deposit should the value of your portfolio decrease. Margin calls can quickly wipe out any money you see in profit while trading, so be careful when using leverage.
Conquering the Forex Market of Cambodia
Though the government of Cambodia is beginning to take steps to fully regulate forex brokers, there are still brokers operating in the country without a license from the Securities and Exchange Commission of Cambodia. Before you sign up with a broker, be sure to ask about current licensure status. You may also want to work with an international broker offering service to Cambodian trades. These brokerage firms often register with international regulatory boards, allowing them to offer a more stable option for Cambodian investors.
Get a Forex Pro on Your Side
FOREX.com, registered with the Commodity Futures Trading Commission (CFTC), lets you trade a wide range of forex markets plus spot metals with low pricing and fast, quality execution on every trade.
You can also tap into:
EUR/USD as low as 0.2 with fixed $5 commissions per 100,000
Powerful, purpose-built currency trading platforms
Monthly cash rebates of up to $9 per million dollars traded with FOREX.com's Active Trader Program
Learn more about FOREX.com's low pricing and how you can get started trading with FOREX.com.