Did you know many people find the best temporary health insurance plan from Pivot Health or opt for no enrollment period coverage from Sidecar Health Access Plan?
Without risk, there's no reward, right? That may be true in some cases. But, there's no reward for risking your health. That's why it's a good idea to have health insurance. Kaiser-Permanente, Blue Cross and Blue Shield and Cigna comprise the best health insurance in the United States. But, if you find that you're temporarily without health insurance and need coverage for a short time, you've got options.
Best Short Term Health Insurance Options in Washington
So many health insurance options exist and it can be a bit daunting. You may wonder if you can even afford health insurance if you have to pay out of pocket. Rest assured, health insurance isn't out of your reach. You can get affordable health insurance.
But, if you're looking to fill a void between the coverage you received for an employer or your parents until you can enroll in your new company's plan, short term health insurance is a good strategy. As mentioned, there's only one short term health insurance option in Washington. Here's a look at LifeMap and a few options for both dental and vision benefits.
1. Pivot
Pivot Health is a solution designed for those who miss the open enrollment period, need quick coverage, need to bridge the gap between policies, recent graduates, adult children who fall off their parents' policies or those who need a COBRA alternative.
Pivot plans include:
24/7 telehealth options
Up to 70% savings on prescriptions
Discounts up to 15% or 30% on vision services
Moreover, Pivot Health meets your short-term insurance needs with:
Up to $1 million in benefits per coverage period
Deductible options from $1,000 to $10,000
20%-30% coinsurance
Covered hospital and surgical services
Physical therapy options
Mental health services coverage
Home health care and extended care facility coverage
Separate prescription drug benefits and copays on certain policies
Pivot Health is highly-rated on TrustPilot and carries an A+ rating from the Better Business Bureau along with an A+ rating from AM Best for its underwriter, Companion Health.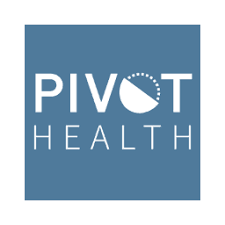 Disclosure: Availability of plans and policy duration vary by state.
# of Healthcare Providers
Wide range of providers
1 Minute Review
Pivot Health is your partner in big life changes that may require you to seek temporary health insurance.
Pivot Health can help you find short term health plans, supplemental insurance products and more. Compare plans from multiple providers and get insurance that fits your needs today.
Best For
Comparing short term health plans from multiple providers
Pros
Work with the most trusted short term health plan providers
No network restrictions
Telemedicine coverage
Cons
Plans not available in every state
2. UnitedHealthcare
UHC has provided personal health insurance for more than 75 years. Protect your eye health for as little as around $10 per month with UHC vision insurance through Golden Rule Insurance Company. UHC provides single focus plans if you're looking for stand-alone vision benefits.
Or, you can combine your vision benefits with your dental benefits to streamline your benefit provider services. UHC gives you 2 plans to choose from. The major difference between the plans is coverage for lenses and contacts. One plan allows you to get lenses or contacts every 12 months. The other plan allows you to get lenses and contacts every 12 months.
And, you don't need to stick to a predetermined network for coverage. As long as you're willing to pay the difference between what your plan allows and the final cost, you can seek services out of network. As noted above, UHC earns an A from AM Best and an A+ from the BBB.

# of Healthcare Providers
855k+
1 Minute Review
UnitedHealthcare offers a variety of short-term coverage options that can be customized to fully fit your needs. Searching for plans available in your area is easy — all you need to do is enter your zip code, birthday, gender and history of tobacco use. 
Best For
Short term plan quotes by zip code
Pros
Several types of short term plans available
Next day coverage
Flexible terms and deductibles
Cons
Only available to those between the ages of 19 and 65
Washington Health Insurance Laws
Under the Affordable Care Act (ACA), Americans are required to have health insurance, however, there's no penalty if you don't.
In Washington, you've got some options for health insurance coverage:
Your parents can keep you on their health insurance plan until you turn 26.
If you're employed full-time, you can get health insurance through your employer.
If your employer doesn't offer insurance, you're in-between jobs or you cannot afford insurance, you can buy individual health insurance and secure federally-subsidized insurance through the health insurance Marketplace.
Are you new to getting health insurance? Breathe easy. We've got you covered. Here's how to get health insurance.
What is Short Term Health Insurance?
Short term health insurance in Washington is a little different than most of the rest of the country. By federal law, short term insurance can last up to 36 months. Laws in Washington are more strict. Short term health insurance:
Must not exceed 90 days
Needs to meet minimum benefit standards
Cannot be obtained during the ACA annual open enrollment period, which is Nov. 1 through Dec. 15
Cannot be renewed after the 90 days
Cannot be sold to a person who's had 3 months of short term health insurance in the past 12 months
Because the laws are more restrictive in Washington, there's only one short term health insurance provider.
Who Needs Short Term Health Insurance?
Life is unpredictable. Accidents happen. Illnesses catch us off-guard. So, it's not a good idea to be without health insurance. Even for a short time. Medical expenses can add up quickly. You don't want to be caught holding a pile of bills wondering how you're going to pay them. So, short term health insurance is a good option for you if you've got a gap in your health insurance coverage. Reasons you might have a gap in your coverage include:
You've left or lost your job.
You've started a new job and health insurance doesn't immediately begin.
You've turned 26 and your parents' health insurance can't cover you.
When Can You Enroll for Short Term Health Insurance?
Created to fill a gap in the event of a coverage lapse, short term health insurance cannot be purchased during the ACA open enrollment period for coverage in the following year. So, if late this year (2020) you were looking to purchase short term health insurance for the first 3 months of next year (2021) you need to purchase it on Dec. 16 or later.
Where Can You Enroll for Short Term Health Insurance?
Currently, LifeMap is the sole short term health insurance provider in Washington. If you're going to be without health care benefits, you might consider a combination of 90-day short term insurance coverage and individual dental and vision plans. A combination of short term health insurance, dental and vision benefits would mirror what you would receive from many employers. It also likely mirrors the benefits you receive as a dependent on your parents' insurance if you're under the age of 26.
If you decide that piecing together full coverage by purchasing 3 policies is right for you, you'll need to enroll in these plans separately. Below are more details on LifeMap as well as options for dental and vision benefits.
Get the Reward Without the Risk
Protect your quality of life by protecting your health. Accidents and illnesses happen when you least expect them. Health insurance helps you manage life's surprises. Taking care of the business side of life, like securing health insurance, gives you peace of mind. Save the risk of trying a new restaurant or sport. Reap the rewards by securing your well-being.