Did you know many of our readers end up choosing Lemonade Pet Insurance for their pet insurance coverage?
You probably don't think twice about buying health insurance for yourself and your family. What about your pets? Pet insurance can help cover any injuries or illnesses your furry (or scaly) pets encounter.
When you start looking for pet insurance, you'll notice that there are a lot of companies that offer it. Benzinga has done all the research for you so you know which companies have the best pet insurance. Here are our "picks of the litter."
Quick Look: The Best Pet Insurance in Connecticut
The Best Pet Insurance in Connecticut
What makes a pet insurance policy the best? Many companies say that they offer the best pet insurance in Connecticut — but we put them to the test to determine which ones truly live up to the claim. You want to know which company really steps up to the plate and offers the coverage you can count on, whether you're a fan of dogs or cats. Here's what our reviewers found.
1. High-Quality Pet Insurance: Spot Pet Insurance
SPOT Pet Insurance is a top provider for pet insurance, highly recommended by known pet expert Cesar Milan.
Some of the things we like best about SPOT include:
2 preventative care add-on options
Exam fees are covered
Reimbursements for prescription coverage and special food
With SPOT, coverage options include accidents, behavioral issues, dental disease, illnesses, preventive services and even hereditary and congenital conditions.
Spot's claims service is as simple as can be. When you visit your vet, keep a copy of your bill and send to SPOT for reimbursement.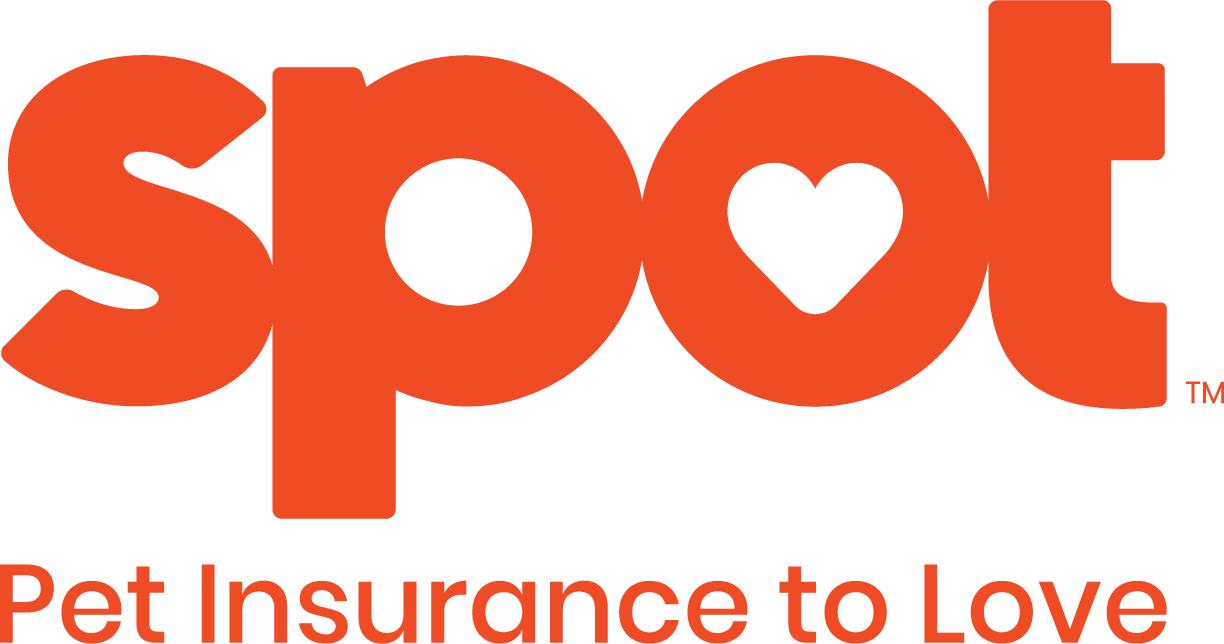 Get started
securely through Spot Pet Insurance's website
Best For
Prescription food and supplements
1 Minute Review
Spot Pet Insurance's innovative approach provides user-friendly access to customizable coverage. Your dog or cat is covered without completing a medical exam. The policies cover veterinary bills, either partially or in full, when your pet goes in for a check-up or routine vaccination or needs care for injury, chronic illness or prescription coverage. Spot also covers implanting a microchip in your pet. You'll also get 10% off of each additional pet you insure.
Best For
Cats and dogs of all breeds, sizes and ages
Insuring multiple pets
Customizing an insurance plan
Prescription food and supplements
Pros
Multiple pet discount
Covers prescription food and supplements
No upper age limit for coverage enrollment
30-day money-back guarantee*
More reimbursement options: 70%, 80% and 90%
Cons
Doesn't cover exotic pets
2. Best for Young Pets: Lemonade Pet
Lemonade Pet is our #1 choice for pet insurance for young pets. It's customizable coverage for cats and dogs starts at just $10/month and is backed by Lemonade's seamless digital experience.
For young pet needs, Lemonade's preventive plan includes coverage for spaying and neutering, microchipping and flea medication. It also covers up to 6 vaccines and boosters. And not only will insuring your pet at a young age help pay for early life expenses, it will keep costs down in the future too — as well as help keep your pet in the best possible health.
Lemonade is a great choice. They're top rated across the board, all the way down to their mobile app, which has an impressive 4.9/5 rating in the App Store.
When you visit Lemonade, you'll be introduced to Maya, a super helpful chatbot that will help you craft your perfect plan. Lemonade leverages AI to streamline the insurance application process. You can get coverage in just a few seconds. And their claims service is "lightning-fast" –claims are often paid in minutes, meaning you're not waiting forever on reimbursements after you've paid your provider up front.
Lemonade offers several discounts, too: get 5% off for paying annually, 5% if you insure 2 or more pets and 10% off if you bundle your Lemonade Pet insurance with another policy.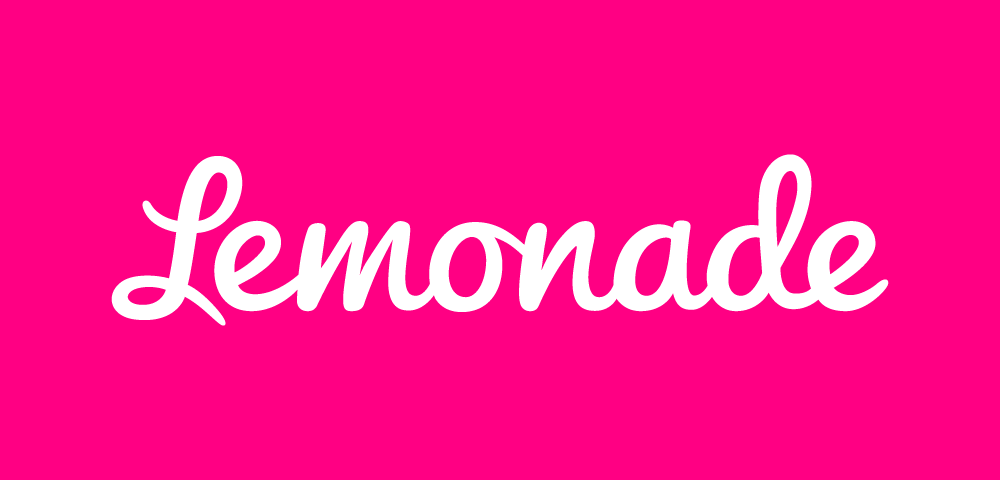 Disclosure: Lemonade is currently available in the following states: Alabama, Arizona, Arkansas, California, Colorado, Connecticut, District Of Columbia, Georgia, Illinois, Indiana, Iowa, Maryland, Michigan, Mississippi, Missouri, Montana, Nebraska, Nevada, New Hampshire, New Jersey, New Mexico, North Carolina, North Dakota, Ohio, Oklahoma, Oregon, Pennsylvania, Rhode Island, South Carolina, Tennessee, Texas, Utah, Virginia, Washington, and Wisconsin,
Best For
Top-rated pet insurance
1 Minute Review
Lemonade offers easy-to-understand coverage options for dogs and cats. It's even better for those who already have Lemonade renters or homeowners insurance as you get a discount for bundling your policies. 
Insurance companies keep extra dollars for profit, but Lemonade is unique in that after it pays your claims and its expenses, it gives any remaining premiums to a charity that you choose when you sign up for a policy. You can select charities like the American Red Cross, the Trevor Project, and many pet-centric causes. The downside to Lemonade pet insurance is that you can only insure dogs and cats (no exotic animals). 
Best For
Those who want to bundle with their home policy
Pet owners who prefer to buy and manage their policies online
Pet owners who want to customize their pet's policy
Pros
Super customizable so you get everything your pet needs without paying for stuff you won't use
Discount for having Lemonade home or renters insurance
Very high cap on annual limits
Cons
Only offers coverage for dogs and cats
Not available in all states
3. Best for Extensive Coverage: Pumpkin Pet Insurance
Pumpkin Pet Insurance offers comprehensive coverage for dogs and cats that you can create yourself. Opt for preventive coverage if you'd like. Every Pumpkin policy cover a wide range of services and situations and has a 90% reimbursement rate.
Pumpkin will help you out when your pet is sick, hurt or healthy.
Some notable features include no upper age limits or breed exclusions. There's no provider restrictions, a 90% reimbursement rate and discounts for multiple pets.
More questions? Pumpkin's customer service team can be reached by:
Calling 1-866-ARF-MEOW, Monday to Friday from 8 a.m. to 8 p.m. EST
Emailing help@pumpkin.care

get a quote
securely through Pumpkin Pet Insurance's website
Best For
Families with multiple pets
1 Minute Review
Pumpkin Pet Insurance offers traditional pet insurance as well as optional preventive care coverage at an additional cost. While Pumpkin does offer a wide range of coverage options, you'll notice some limits to be aware of. All Pumpkin Pet Insurance plans have an annual coverage limit and all of its policies come with a high reimbursement rate.
Best For
Families with pets who don't expect their bills to go higher than Pumpkin's coverage limits
Families with multiple pets who can benefit from their discount for each additional pet's policy
Pros
No upper age limit
Multiple pet discount
An extensive list of covered procedures
Cons
Plans only cover cats and dogs — no other pet types
4. Best for Customizable Plans: Progressive
Progressive is known for its auto insurance policies, but many people are surprised to learn that it offers pet insurance, too! Just like with your auto insurance, you can customize a policy that meets your needs and budget.
For example, you may want a plan that only covers treatment as a result of accidents and you can have it. You may want coverage for routine examinations and treatments and you can customize that as well. You'll have the freedom to tailor an insurance policy to your pet's needs and still keep your budget in mind.
Progressive lets you choose your deductible (ranging from $50 – $100), your reimbursement amount (ranging from 70% – 90%) and your annual limit (from $5,000 to unlimited). In addition, you'll pay just 1 annual deductible rather than having to pay a deductible every time your pet needs treatment or surgery. That makes the entire process much more convenient.
Progressive processes most claims within 2 – 5 days, which is a little longer than other insurers. But you have greater payment flexibility and can choose to pay your premium every month, every quarter or every year.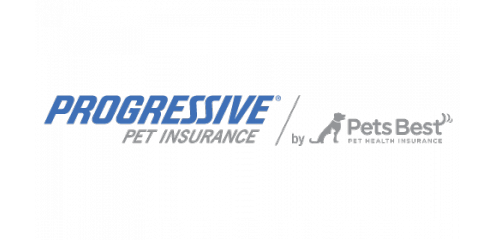 Best For
Bundling with other insurance products
1 Minute Review
Progressive is a major insurance provider offering a wide selection of insurance products, including insurance for dogs and cats. Although Progressive's pet insurance options are affordable, consider wellness coverage, but you won't be able to claim 100% reimbursements on every policy. With easy quotes and accident-only plans, however, Progressive can be an excellent choice for pet owners shopping on a budget.
Best For
Bundling with other insurance products
Pros
Customizable coverage options with the choice to add wellness coverage
Quick email quotes make comparisons simple
Affordable accident-only policies available
Cons
Only available for cats and dogs
Boarding costs not included in any plan
What is Pet Insurance?
Pet insurance is a type of financial protection pet parents can buy. Like most insurance coverage, this type of insurance offers financial protection from certain costs — in this instance, the cost of keeping your pet safe, happy and healthy.
Unlike some insurance providers, pet insurance typically works on a reimbursement model. You'll usually pay up front at your vet appointment, submit a claim and get reimbursed. This is convenient as you don't have to worry about meeting in-network provider requirements.
What Does Pet Insurance Typically Cover?
Every pet insurance policy is different but most tend to cover some general conditions and types of treatment:
Illnesses
Accidents
Ultrasounds
Surgery
Hospitalization
Prescriptions
Emergency care
Hereditary conditions
Chronic conditions
Congenital conditions
Diagnostic treatments
Cancer care
X-rays
Blood tests
Some things aren't usually covered:
Spaying and neutering
Dental health care (unless there's an injury to the teeth caused by an accident)
Elective procedures
Behavioral training
Preexisting conditions — this is any health condition that affected or affects your pet before insurance coverage starts
Routine care and wellness visits
Grooming and boarding, nail trims
Specialized prescription food or diets
Preventive care (vaccinations, flea control, deworming)
Therapy or medication for behavioral modification
Some policies will let you add riders to a policy, which are additional types of coverage not covered in the original. These riders may cost a little more but can include things like coverage for routine vet visits or coverage for preventive care like shots and flea medicine.
Get the Care Your Pet Needs in the Constitution State
No matter where you live in the Constitution State, you want to be sure that your pet has, well, a healthy constitution! That means getting the best pet insurance in Connecticut to protect against accidents, surgeries or illnesses. Just like you can't imagine a day without your furry friend by your side, the best pet insurance coverage helps ensure that your best pal gets the very best care at a price that's right. 
Just enter your ZIP code to get instant quotes from the pet insurance providers we've featured. You may be surprised to learn how little it costs to cover your pet!
Does pet inurance cover congenital conditions?
Congenital conditions are only covered under your pet insurance policy if the pet does not show symptoms before you buy the policy.
Answer Link
Does pet insurance cover teeth cleaning?
Pet insurancce policies generally only cover teeth cleaning if you have a wellness plan or rider.
Answer Link