Whether you're trying to get on top of your debt or add value to your home through renovations, a personal loan is a smart way to add some cushion to your bank account. Personal loans often require little more than a signature to secure a loan, or you can seek out lower interest rates with a loan secured by collateral. Online and brick-and-mortar lenders alike have attractive personal loan options. Narrow down your search with our list of vetted Utah lenders.
Best Personal Loans in Utah Near You:
Best Personal Loans Through a Credit Union in Utah
Because credit unions are member-owned, dividends return to you as an owner in the form of better loan and savings rates and member benefits. This and other competitive financial offerings make credit unions great places to borrow from.
APR
As low as 8.49% variable or 9.49% fixed
Terms Offered
Up to 60 months
Best Loan Selection: America First Credit Union
Headquartered in Utah with 131 branches spread across 6 states, America First is the nation's 6th largest credit union by membership.
America First has a large selection of loans. Choices span auto loans, recreational and utility vehicle loans, watercraft loans, home equity loans, mortgages, construction and lot loans, mortgage refinancing and several personal loans.
You can use personal loans from America First for anything you'd like, including debt consolidation. A regular personal loan doesn't require collateral. But you can access lower rates and more flexible terms with a certificated or savings secured loan, which do require collateral. You may also apply for a personal line of credit.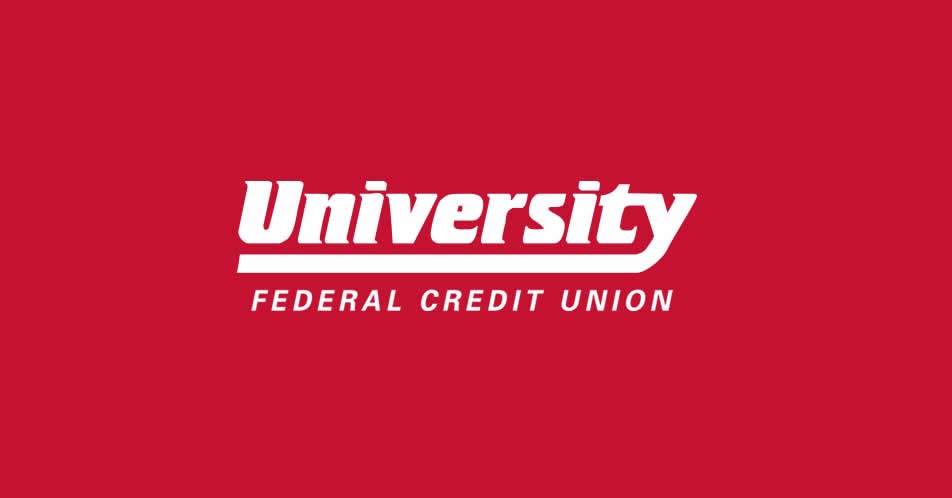 Loan Amounts
Up to $15,000
Terms Offered
48 to 60 months
Best for Paying Off Collateralized Debt: University Federal Credit Union
University Federal Credit Union (UFCU) counts nearly 100,000 members in Utah. Open to anybody who works, lives, goes to school or worships in Salt Lake City, Utah, UFCU is an all-around solid place to get a personal loan.
Personal loans from UFCU cover general expenses along with several special circumstances. These include improving your credit score, emergency expenses and consolidating debt. UFCU also recommends using an uncollateralized personal loan to pay for your collateralized debt. Not only could you save money in the long run with a lower interest rate, you remove the risk of collateral seizure if you run into financial troubles down the road.
You can also get loans for more specific expenses, like in-vitro fertilization or a veteran mortgage, which gives active military and veterans a leg-up by frequently waiving down payments and loosening credit requirements. Auto, savings-secured, student and home loans are also available.
Best Banks in Utah Offering Personal Loans
Banks usually have modern digital banking offerings and numerous branches, scoring points for accessibility. If you prefer to manage your finances online but want the convenience of a nearby branch just in case, check out a personal loan from a bank.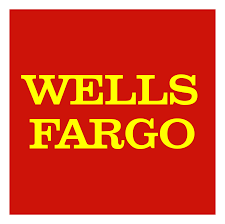 Loan Amounts
$3,000 to $100,000
Terms Offered
12 to 84 months
Best for Larger Personal Loans: Wells Fargo
Access loans as personal high as $100,000 (and as low as $3,000) from Wells Fargo. Loans from Wells Fargo can be used for whatever you need. You can consolidate debt, finance large purchases, fund renovations or just cover general expenses.
You won't pay origination fees or prepayment fees. If you're a Wells Fargo customer, you may qualify for relationships discounts. Get up to 0.25% off by setting up automatic payments from your Wells Fargo deposit account.
Both the application process and managing your loan online or through the Wells Fargo app is painless.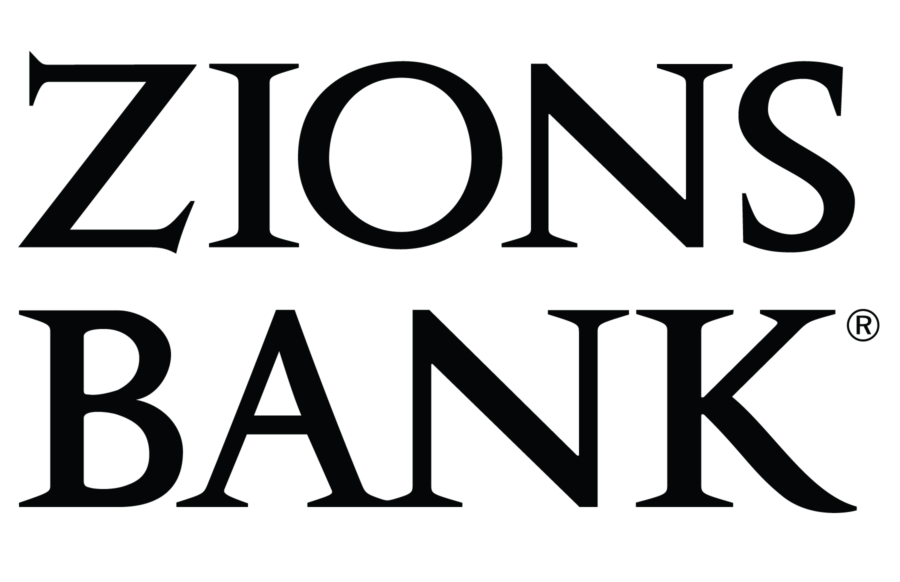 Loan Amounts
As low as $2,500
Best Regional Bank for Personal Loans: Zions Bank
Zions Bank has 122 locations offering loans in Utah, Wyoming and Idaho. You can use an unsecured personal loan from Zions Bank for car repairs, home improvements, consolidating debt, or emergency medical or personal expenses.
Other loan options include home loans, student loans, auto loans, personal lines of credit, secured personal loans and RV loans.
You can apply for your loan and track its progress using Zions Bank's comprehensive digital and mobile banking services.
Best Personal Loans in Utah from Online Platforms
Getting a personal loan from an online lender can have many benefits, like loan comparison and quick funding. Check out our partners for industry-best lending options.
Loan Amounts
$5,000–$100,000
Disclosure
See Terms*
Best for Loan Comparison: Credible
If you want a pleasant interface and easy online application, check out Credible. Credible isn't a lender itself — it lets you compare personalized offers from personal loan lenders. You can check your rates and offers without hurting your credit score.
After a short survey, Credible connects you to offers from willing lenders. Compare each loan to find the terms and rate that make the most sense for you.
Credible links you with lenders that provide student loans and mortgages as well. Refinancing for mortgages and student loans are other options.
You'll find personal loan options with fixed, competitive rates with terms that range from 2 to 7 years. Loan amounts range from $1,000 to $100,000.
Loan Amounts
$5,000 – $100,000
Terms Offered
5, 7, 10, 15 and 20 years
Disclosure
Fixed rates from 6.99% APR to 21.78% APR. APR reflect the 0.25% autopay discount and a 0.25% direct deposit discount. SoFi rate ranges are current as of 3/24/22 and are subject to change without notice. Not all rates and amounts available in all states. See Personal Loan eligibility details. Not all applicants qualify for the lowest rate. Lowest rates reserved for the most creditworthy borrowers. Your actual rate will be within the range of rates listed above and will depend on a variety of factors, including evaluation of your credit worthiness, income, and other factors. See APR examples and terms. The SoFi 0.25% AutoPay interest rate reduction requires you to agree to make monthly principal and interest payments by an automatic monthly deduction from a savings or checking account. The benefit will discontinue and be lost for periods in which you do not pay by automatic deduction from a savings or checking account.
Best for Fee-Less Loans: SoFi
SoFi is an online lender that you can use to reconsolidate your debt. Consolidating your debt into 1 monthly payment can make it more manageable and help you avoid high interest payments.
You can also get loans for home renovations, relocation assistance, medical procedures and more.
Applying online with SoFi is as easy as can be. Checking your rates by pre-qualifying won't hurt your credit score. Loans from $5,000 to $100,000 are available with flexible terms and a fixed rate.
SoFi is a fee-less lender. There are no origination fees, no prepayments fees and no late fees. Without fees, your overall cost is less and all your money can go toward tackling repayment.
APR
Fixed 5.99% – 24.99%.
Loan Amounts
$5,000 – $40,000
Origination Fee
0%–5% of the loan amount
Best for Debt Consolidation: Payoff
Paying off lenders with a personal loan can be a smart move. You can consolidate your debt into 1 easy monthly payment at a lower rate that saves you on interest over time. Payoff will connect you with lending institutions to meet this goal.
Loans range from $5,000 to $35,000 at a fixed rate APR. Terms fall between 2 to 5 years with origination fees of 0% to 5%. Your credit score will determine your rates and terms.
Payoff is 100% transparent about its borrower standards, a nice change from many lenders. If you meet the following requirements, you should be eligible for a loan from Payoff.
Credit score of at least 640
Debt-to-income (DTI) ratio under 50%
3+ years of credit history
2 open credit lines with no more than 1 installment plan loan
No current delinquent accounts
No delinquencies occurring in the last 12 months for over 90 days
Use Payoff to improve your credit score by structuring your debt payments and raising your overall credit limit.
Personal Loan Considerations
Do you need a large chunk of cash? Want to pay back the cost of something with installment payments? Want to consolidate debt into 1 monthly payment? A personal loan may be a smart choice if you answered yes to any of these questions. Be sure to find a loan that has rates and terms that make sense for you. And, watch out for predatory lenders, especially online. Do your research and borrow from trusted lenders.
Personal Loans vs. Credit Cards
If you need a 1-time lump sum to cover an expense and can meet rigid payment terms, like a set monthly payment and timeline for payoff, a personal loan is likely your best bet. Personal loans often have fixed rates lower than credit cards, so you'll save on interest over time on a large expense.
Credit cards are revolving and tend to have higher, variable rates. If you need continuous access to credit or want a backup source of emergency funding, a credit card is a good choice. Try to keep your balances low or pay them off quickly so you don't pay too much in interest.
Frequently Asked Questions
Q: What happens if I can't repay my personal loan on time?
A: It will hurt your credit. Also, you may face collateral seizure if the loan is secured and incur late fees and late payment penalties. Be sure you can meet the loan terms before agreeing to them.
Q: Can a personal loan help my credit?
A: Potentially, yes. It can raise your credit limit, lower your credit utilization and improve your payment history with regular, on-time payments. This can help raise your credit score.
Choosing the Right Personal Loan
If you need extra cash, a personal loan can be a smart way to get your hands on some. Look for personal loans with low fees and flexible terms.
Use Benzinga's list of lenders to start looking for the best personal loan today.
Continue reading: BEST REGIONAL BANK STOCKS