Tax season is a dreaded time of year for most people. Whether you pore over 1099 forms, calculate your capital gains taxes or locate every possible credit and deduction, there are a number of free tax prep software options that can make filing your federal returns less of a hassle. We've compiled a list of some of our favorite free options when it comes to tax software, as well as some recommendations to help you find the next great free tax program.
Best Free Tax Software:
TurboTax Free Edition – File Your Return with TurboTax
Credit Karma Tax
H&R Block Free Federal Edition- File Your Return with H&R Block
eSmart Tax Free File
What is Tax Software? Can Tax Prep Software Help?
The U.S. tax code is over 73,000 pages long. No human being could possibly memorize every in and out of the tax code. Those of us who are not CPAs are even less likely to be able to effectively file our taxes on our own. If you have a simple employment situation, free tax software programs can help you. Unfortunately, free tax software often comes at a price, and you may sacrifice some functionality for the sake of simplicity and a $0 price tag.
Free tax software is formatted for the average Joe or Jane's employment situation, so many tax software providers cut in-depth functions and features from their free versions. If you fit into one of the following categories, a free tax program will probably be unsuitable for your needs:
You are Self-Employed
If you're self-employed, you will have a much larger number of deductions when compared to the average tax filer, ranging from costs associated with company vehicles to a percentage of your mortgage and utilities if you use a home office to small gifts that you've given to clients or major customers. Investing in a specialized tax program for self-employed individuals can help you maximize every possible deduction—a feature that's often excluded in free software editions.
You Make a Significant Amount of Money from Stock Trading
If you frequently trade stocks, you'll need to handle a myriad of additional taxes, ranging from capital gains taxes to brokerages taxes, on your cash and margin accounts. Free tax software is often not sophisticated enough to handle these types of returns.
You've Had a Major Life Change
Whether you've recently become a parent or you've decided to ditch your 9-to-5 to become an independent contractor, major life changes also affect major changes to your taxes. Free tax software programs often cut live support and assistance from their packages, which can make navigating a new tax form difficult. Depending on the change, you may be able to use free tax software next year to handle your returns—but for now, stick with a paid version that offers comprehensive support while you adjust to your new situation.
What To Look For in a Free Tax Software
Before you commit to a free tax software, you'll have to decide if it fits the bill.
An Easy-To-Use Interface
Most free tax software editions limit you to filing only the 1040A or 1040EZ form, the most basic federal tax forms. There's no reason why a free tax program should be difficult to use, even for technophobes. The best free tax programs offer clear instructions and a straightforward approach to filing that makes the return process as stress-free as possible.
Options for Support
Most free software cuts the bells and whistles of its paid versions, and one of the first things to get the ax is usually live support. However, the best free software programs offer some form of independent support, ranging from a compilation of the most frequently asked questions to a searchable database of tax credits, deductions and codes that you can use to find an answer.
User Specifications That Fit Your Income Profile
Not everyone is qualified to use all free tax software programs. Most packages have specifications that outline who can and cannot use the program. For example, if you want to use TurboTax's Federal Free Edition, you'll need to earn less than $100,000 annually, not own any rental properties or collect rental income, not have any significant medical expenses to deduct, and not collect any revenue from the operation or maintenance of a business. Before you start your tax return, double-check your software's exclusions to make sure you qualify.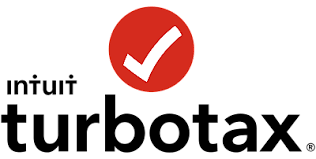 Starting Price
$0 – $89 per year
Current Promo
File 100% FREE with unlimited live tax advice on demand
1. TurboTax Free Edition
One of the biggest names in tax preparation software, TurboTax's Free Edition for simple tax returns only guides users through their return by using a direct Q&A style interview that's very similar to the one you'd undergo with a tax expert. All versions of TurboTax's software include audit support, which allows you to consult with a tax expert to determine what you can expect if questioned by the IRS.
However, if you're looking for audit defense, you'll want to purchase TurboTax's Max Assist and Defend before you submit your return. You can't tack it on later, so if you believe that there's a strong possibility you'll be audited, remember to add it to your cart before you file.

2. Credit Karma Tax
You may already be taking advantage of Credit Karma's credit monitoring services, but did you know that the company recently expanded into the realm of free tax filings as well? Though Credit Karma Tax is one of the newest tax filing software choices on this list, it has caught the attention of professionals thanks to its in-depth and completely free software.
Unlike some other options that limit you to only the most basic federal tax forms, Credit Karma Tax is totally free no matter how complicated your returns are—no upsells, no bait-and-switch pricing, and no "add-on" packages. Credit Karma Tax is user-friendly, with an intuitive interface and simple-to-follow instructions. Though customer support options are limited, the software is a powerful tool if you need to file more complex returns. The complexity of the software is much higher than other free versions—and some users may even consider signing up for Credit Karma's other services as well.
Starting Price
$0 – $84.99 per year
Current Promo
You could get up to $3,500 by applying for a 0% interest, no fee loan when you file with H&R Block starting January 4, 2021.
3. H&R Block Free Federal Edition
TurboTax's main free competitor is H&R Block, which also offers basic free filing software for state returns. Early in the tax season, you can file your federal (Form 1040 only) and state return for free. Also, if you're switching from another tax filing service, HR Block will let you import last year's return from TurboTax, TaxAct, Credit Karma, or another tax preparer. H&R Block's interface is easy to use, and the free software even offers a number of useful features that make filing less time-consuming. For example, you can use your smartphone to snap a photo of your W-2 and import the data for faster filing.
H&R Block's app offers a large amount of functionality and features of its website; if you're filing a basic federal form, you can even complete your entire return through the app. Because the software is online, you can also begin your tax return on one device and pick up where you left off on another device—something that's not possible for downloaded software users. H&R Block Free Federal is a strong contender for basic tax filings, as it offers a simple step-by-step guide to filing federal taxes and a number of unique benefits.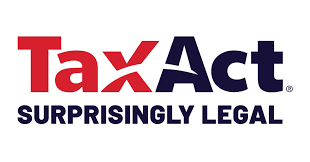 Starting Price
$0 – $64.95 per year
Current Promo
Start for Free
4. TaxAct Federal Free Edition
TaxAct is known as a low-cost alternative to both H&R Block and TurboTax's software, but the company also provides its own federal free edition as well. You can file a free federal return and a state return for just $17—though it's important to note that you can only file using the 1040EZ form. TaxAct allows you to save your data for up to three years. Importing data from past years is a breeze. In addition to a lower price point, you avoid the long Q&A format used by H&R Block and TurboTax; instead, you're allowed to skip around and move back and forth between sections at your leisure.
TaxAct's free software is unique because it offers extended phone service support—a rarity for free programs. If you need assistance filing your returns, you can receive "tax support" (not advice, as the company is very clear to point out) on Monday to Friday from 8:30 a.m. to 10 p.m. ET, on Saturdays from 9:30 a.m. to 6:30 p.m., and on Sundays from 11 a.m. to 6 p.m. TaxAct is also one of the only tax program providers that provides live chat support using its free version. This support safety net can be comforting if you're filing your return for the first time.
5. eSmart Tax-Free File
eSmart is Liberty Tax's tax software, and the company claims that if you file a basic federal form, you can complete your filing in as little as ten minutes. If you've filed before and you don't need a ton of hand-holding, eSmart's simple system might be the right choice for you. eSmart's free package can handle basic federal returns including childcare and dependency write-offs. The company also provides free chat support to all customers—and while in-person assistance is not included in the software's free package, Liberty Tax operates over 4,000 tax help centers across the United States.
eSmart Tax Free File is surprisingly competent for a free tax program, able to quickly import previous tax data not only from prior versions of eSmart but also from TurboTax, TaxAct and H&R Block. You can import your W-2 or 1099 forms for a decreased chance of processing errors. Like TaxAct, eSmart ditches the interview format and allows users to switch between sections. eSmart also offers an "add reminder" feature that allows users to flag sections that they need to head back to, which results in a more organized return.
Final Thoughts
Though free software can be a useful and cost-effective tool for basic returns, you may be in need of greater tax firepower in order to maximize your returns. If you manage rental properties, recently opened a business or need to navigate investment taxes, you can lose money or pay more than you actually owe if you use free software. If you have any doubt in your mind that you may be missing credits or deductions, you're better off using a paid software program; most of these also come with customer support from tax professionals or CPAs, who can help you better understand where you can save money on your return.
Related content: How to Calculate Tax on 1099 Income