Want to claim 6 FREE stocks? Head over to Webull to get started.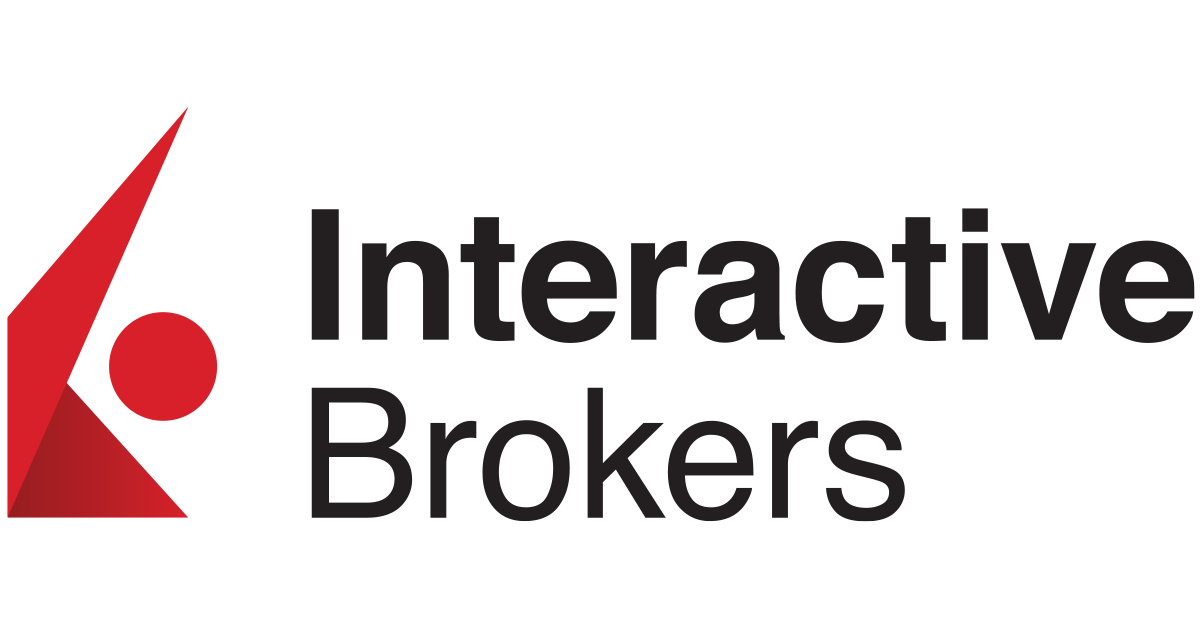 get started
securely through Interactive Broker's website
Best For
GlobalAnalyst Product
1 Minute Review
This latest groundbreaking technology is IBKR GlobalAnalyst, a new trading tool that helps investors compare the rate of PEG or price-earnings growth valuations and provide more immediate and comprehensive financial metrics of stocks, globally.
Recognizing that stock selection can be challenging for investors to compare the valuations of domestic and international stocks, Interactive Brokers created GlobalAnalyst to offer investors a simple, yet powerful tool to easily evaluate investment opportunities around the world.
Using GlobalAnalyst, investors can search for stocks by region, country, industry, market capitalization and currency to uncover undervalued stocks worldwide. The resulting table displays the current market and financial metrics, including the PEG Ratio. The PEG Ratio is the PE ratio divided by the three-year compound earnings growth rate, and smaller PEG Ratios typically indicate undervalued companies.
Best For
Price earnings growth valuations
Pros
Easily evaluate investment opportunities

Best For
Socially Responsible Investing
1 Minute Review
Ally Invest is a comprehensive broker offering easy access to domestic markets. Combining a wide range of charting tools with an easy-to-master platform, Ally is a solid choice for both new and experienced investors. Ally's mobile app is particularly impressive for investors who already bank with Ally, offering seamless compatibility between accounts. While more experienced investors might be disappointed with Ally's beginner-oriented educational center, they're bound to love Ally's wide range of technical tools and rock-bottom pricing.
Best For
Investors who already bank with Ally and want to streamline between accounts
Beginners looking for easy-to-follow educational tools
Stock investors looking for affordable access to low-priced options and commission-free stock trading
Pros
Streamlined interface that's easy to use and quick to master — even for beginners
Wide range of unique tools that makes analyzing securities simple
Seamless integration between mobile and desktop offerings, especially for Ally Bank account holders
Diversified managed investment portfolios with a low minimum and no advisory fees
Impressive ETF screening tools that make it easy to find your next fund
Cons
No fee-free mutual funds
No access to futures trading
Ally Invest gives traders and investors an affordable option across the brokerage spectrum. Ally Invest offers very low stock, ETF and mutual fund commissions, which makes it a popular choice across the board. Check out Benzinga's Ally Invest review for more information.
Interactive Brokers (IB), another discount brokerage, offers its specialized services primarily to experienced and professional traders, many of whom consider IB the best online brokerage by far. IB's trading platform, which can be a challenge for new traders to surmount, may present a drawback; however, IB's low margin rates can't be beat.
Ally Invest attracts traders and investors of all levels and offers some of the lowest fees in the industry. In contrast, Interactive Brokers aims to service institutions and advanced traders with its complex pricing schedule and inactivity charges.
Who's Ally Invest For?
Ally Invest appeals to traders of all levels. Novices and more advanced traders will equally find a home here. If you're a DIYer, you can find a self-directed trading option that includes advanced charts, technical analysis functions and research tools, as well as penny stock trading options.
On the other hand, if you're a novice, you'll be able to access managed investment products.
Who's Interactive Brokers For?
Because of Interactive Broker's complicated commission schedule and complex trading platform, Interactive Brokers might not be the right choice for an inexperienced investor or trader. Interactive Brokers caters mainly to advanced traders and institutions, day and short term traders, and forex and penny stock traders.
Ally Invest vs. Interactive Brokers: Platform and Tools
Both brokers offer excellent trading platforms; however, Ally Invest's platform fits novice traders and investors better than Interactive Brokers' more complicated platform. Both platforms can accommodate more experienced traders. Nevertheless, Ally Invest aims for a more general audience.
What Ally Invest Offers
Ally Invest's free LIVE trading platform can be downloaded with no required minimum deposit. The trading platform features an intuitive and user-friendly interface with sections for trading, managed portfolios, investment accounts, real-time streaming quotes, a dashboard, interactive charts, and options chains.
In addition, Android and iOS can be accessed on mobile phones and tablets with a customization option. Check out Ally Invest's LIVE trading platform:
What Interactive Brokers Offers
Interactive Brokers' trading platforms have been considered some of the best in the industry. The company offers not one, but six different trading platforms:
Client portal:

IB's basic platform lets you see account balances, check quotes and place trades. The portal includes a news feed and supports both speech and text entry. This platform caters to traders and investors who prefer an easy-to-navigate, all-inclusive platform with 24/7 access.

Trader Workstation (TWS) for desktop:

IB's flagship platform was designed for active traders and investors who trade multiple markets. The platform features power and flexibility and includes IB's most advanced algorithms and trade tools. In addition, the platform includes a library of asset and tool-based screen layouts to facilitate complete customization. This platform caters to professionals and global traders who require state-of-the-art technical research and analysis tools, an in-depth news feed and the ability to trade directly off the price charts.

IBKR mobile:

IB offers a mobile option for Android and iOS devices. The mobile platform can be used on smartphones and tablets and is perfect when you're on the go or if you like to keep an eye on your account 24/7.

IBKR web trader:

This is the web version of the TWS platform, which does not require a software download. The platform works behind a firewall and offers similar functionality as the TWS desktop platform with an easier-to-use interface.

IBot:

This platform features voice recognition and allows you to place orders with your own voice, phrasing and words. The software understands voice commands and natural language. You can apply IBot to TWS for Desktop, Client Portal and IBKR Mobile platforms.

IBKR APIs:

The application programming interfaces (APIs) offered by IB allow you to write your own automated trading programs or analytic software. The APIs range from an easy-to-use Excel API to a powerful FIX API that can be programmed by traders of any level.  
Bottom Line
For beginners and investors with little to no experience, Ally Invest's platform is a good choice. However, more seasoned traders can also use Ally Invest's platform, which includes many useful features for traders at all experience levels.
Interactive Brokers' platforms run the gamut from easy-to-use to programmable APIs. For seasoned traders and traders who trade multiple markets, including short term traders and scalpers, Interactive Brokers offers a platform to meet your needs.
Ally Invest vs. Interactive Brokers: Research
With respect to market information, Ally Invest offers in-house research and Interactive Brokers offers its own, plus research from other websites. Depending on your needs, either broker could provide adequate research, but overall, IB provides broader research services.
What Ally Invest Offers
Ally Invest's research tools include:
Streaming charts:

Six chart types, including candlestick, bar, line, and mountain charts, with more than 90 chart studies and drawing tools with customizable settings.

Watchlists:

Customize your own watchlist to keep track of markets, stocks or a group or securities.

Profit/loss calculator:

This feature benefits options traders the most with a view of profit potential and potential losses before you place an order and based on volatility fluctuations.

Probability calculator:

This feature uses implied volatility to determine the probability of meeting your goals before you place a trade.

Market and company snapshots:

Market statistics, company information, and detailed metrics offer insight into specific companies or the market as a whole.

Options chains and market data feeds:

Data feeds feature quotes, charts, dividend dates, news, historical quotes, peer performance comparisons and overall options summaries.
What Interactive Brokers Offers
Interactive Brokers offers research and news subscriptions through its Interactive Brokers Information System or IBIS add-on, which provides news and fundamental research to the TWS platform.
In addition, several outside data companies provide services free of charge. The services can be accessed through a demo account and do not require an application to be approved or funded. Free outside research services available at Interactive Brokers include Benzinga, Dow Jones, and Reuters, as well as 27 other high-ranking news and research sites.
Bottom Line
Ally Invest's research and tools might suffice for traders and investors with considerable or limited experience. If you have a low-to-moderate level of expertise, the research and tools at Ally Invest will probably suit your trading style well.
On the other hand, if you have been trading for some time and require constant news feeds, technical analysis features and fundamental research, Interactive Brokers offers broader options than Ally Invest.
Ally Invest vs. Interactive Brokers: Commission and Fees
Both brokers feature discounted commissions and fees that include low commissions on penny stocks. In addition, both brokers offer special incentives either through bonus cash on deposits, or bonus cash for referrals.
Ally Invest's Fees
As far as an initial deposit, Ally Invest does not require a minimum deposit to open an account. Fees for Ally Invest services include:
| | |
| --- | --- |
| Asset Classes | Ally Invest Fees and Commissions |
| Stocks | Free |
| Options | An initial $4.95 base plus $0.65 per contract, high volume/high balance traders get charged $0.50 per contract. |
| Mutual funds | $0 to buy or sell mutual funds. $9.95 to buy and sell no-load funds |
| ETFs | Over 100 commission-free ETFs from WisdomTree |
| Forex | Trades on forex are charged with the dealer spread; however, a minimum of $250 is required to open an account. |
| Penny stocks | $0.01 per share on the entire stock order for shares priced under $2.00 maximum commission not to exceed 5% of the trade value with a minimum commission of $4.95 |
| Broker-assisted trades | $20 on top of the regular commission. |
| Margin rates | For balances between $0.01 and $9,999, the rate is 8.75%. For balances above $1,000,000, Ally Invest's rate is 4.25%. |
Interactive Brokers' Fees
Interactive Brokers has two types of fee schedules for stocks, ETFs and warrants: fixed, which charges a straight per share rate, and tiered, which get you reduced rates the more shares you trade. Fixed commissions for stocks, ETFs and warrants are $0.005 per share with a minimum of $1 per order and a maximum of 1.0% of the total trade value.
Fees for IB's services include:
Asset Classes and Services

Interactive Brokers Fees and Commissions
Stocks

0 on US stocks

Options

$0.70 per contract with a $1 minimum order

Mutual funds

No charge for no-transaction-fee funds. For transaction-fee funds, the charge is 3% of trade value or $14.95 per transaction, the lesser of the two.

ETFs

45 no-charge ETFs available

Forex

The dealer spread plus

0.20 basis point *trade value <= $1,000,000,000 of the monthly trade amount with a minimum of $2.00 per order;
0.15 basis point * trade value on $1,000,000,001 – 2,000,000,000 of the monthly trade amount with a minimum of $1.50 per order;
0.10 basis point * trade value on $2,000,000,001 – 5,000,000,000 of the monthly trade amount with a minimum of $1.25 per order;
0.08 basis point * trade value over $5,000,000,000 of the monthly trade amount with a minimum of $1.00 per order.
Metals

0.15 basis points of the trade value with a minimum of $2, plus a storage cost of 0.10% per annum

Broker-assisted trades

$30 on top of the regular commission

Margin rates

As low as 0.75%
Bottom Line
While Interactive Broker's commissions, fees and margin rates beat out Ally Invest on affordability, Interactive Brokers requires a minimum deposit to open an account of $10,000 for individual accounts, $5,000 for IRAs and $3,000 for clients aged 25 and under.
Another important consideration is Interactive Brokers' maintenance fee. If your account drops below $100,000, the broker requires a fee of $10 per month. If the balance in the account drops below $2,000, a $20 per month fee is charged. The under-25 age group's commission is $3 per month.
Ally Invest vs. Interactive Brokers: Security
The security of your funds and transaction data should be a major consideration before you decide on a broker. Both Ally Invest and Interactive Brokers have top-level security measures.
What Ally Invest Offers
Besides SSL encryption, Ally Invest protects your accounts with anti-virus and malware protection and a firewall. Ally Invest also offers clients two-step authentication, which asks you a question that only you know the answer to, in addition to your normal login and password.
What Interactive Brokers Offers
Interactive Brokers offers a Secure Login System or SLS, which relies on two-factor authentication. This prevents anyone but yourself from the use of your account. Once enrolled in the SLS, your account can only be accessed through the use of two security factors such as your username and password and the entry of a random code generated from a physical security device or smartphone application.
Bottom Line
Both companies offer comparable security measures and as members of the SIPC, offer customers protection in the event that each brokerage becomes insolvent. Ally Invest covers customer claims up to $500,000 that includes a maximum of $250,000 in cash claims.
Interactive Brokers' insured bank deposit sweep program for eligible clients allows them to obtain as much as $2,500,000 in FDIC insurance in addition to the $250,000 SIPC coverage for a total of $2,750,000.
Ally Invest vs. Interactive Brokers: Customer Support
Customer support makes up a key factor for many investors and traders. Basically, you want to be able to contact the broker's support department in the event of an error or other concern.
What Ally Invest Offers
Ally Invest offers a toll-free number, 855-880-2559, for 24/7 customer service. Clients based outside of the United States can access an international phone number.
In addition, Ally Invest features a "chat with us" option that allows clients and prospective clients to choose topics to chat about. Ally Invest offers email support at support@invest.ally.com.
What Interactive Brokers Offers
Phone support can be accessed Monday through Friday from 8 a.m. to 8 p.m. EST, and on Sunday from 1-7 p.m. EST. Customer support is not available on Saturdays. A live chat option, as well as email support, is also available.
In addition, Interactive Brokers features a "Quick Tips" series that answers many questions without the need to contact customer support.
Bottom Line
Ally Invest's "chat with us" option has similar features to Interactive Brokers' "Quick Tips." The major difference in customer support features between the two brokers seems to be the lack of support by Interactive Brokers on Saturday.
Ally Invest vs. Interactive Brokers: Tradable Asset Classes
The asset classes you decide to trade could determine which of these two brokers suits you best.
What Ally Invest Offers
Stocks

ETFs

Options (equity, index, and ETF) and binary return derivatives (ByRDs)

Mutual funds

Fixed income (corporate, agency, treasuries, municipals, strips and zeros, CDs and new issues)

Forex

Futures
What Interactive Brokers Offers
Stocks

Equity and index options

ETFs

Mutual funds

Futures

Bonds

CFDs

IBG notes (Interbank GIRO)

Warrants

U.S. Treasury bills

Options on futures
Bottom Line
Interactive Brokers offers more products to trade than Ally Invest, however, that benefit comes with a high minimum deposit. Ally Invest has fewer assets to trade but might be the right choice for investors with more limited capital and/or experience.
Ally Invest vs. Interactive Brokers: Ease of Use
Intuitive design is an important factor to consider, especially for novice traders and investors. These brokers offer tools and platforms that fit the needs of different types of investors.
What Ally Invest Offers
Ally Invest's platform and tools have been designed to accommodate traders and investors at all experience levels. This makes them easier to use than those of Interactive Brokers.
What Interactive Brokers Offers
Interactive Brokers' platform and website lack the intuitive ease that Ally Invest offers and are clearly geared towards more experienced traders.
Nevertheless, seasoned traders will find that IB's platform, while not as easy to use, has a number of additional features not available on Ally Invest's platform.
Bottom Line
Ally Invest's platform and tools are intuitive and easy to use if you have limited knowledge of the markets. In contrast, Interactive Brokers' tools and platform include many features sought by professionals that cannot be found on Ally Invest's platform. This makes IB's tools and platform more complicated to use, especially for beginners.
Final Thoughts
Both brokers offer clients competitive commissions and fees. Nevertheless, Interactive Brokers clearly has more features, tradable assets and markets to trade than Ally Invest. The bottom line for traders could be the minimum $10,000 deposit requirement by Interactive Brokers, which generally keeps smaller investors and beginners away.
In addition, Interactive Brokers accounts with balances under $100,000 and $2,000 pay a $30 and $20 monthly fee respectively, which could also deter some traders. Clearly, Ally Invest would be the ideal broker for traders with less experience and limited funds despite slightly higher per-trade costs.