Is Baidu A New Threat To Automakers?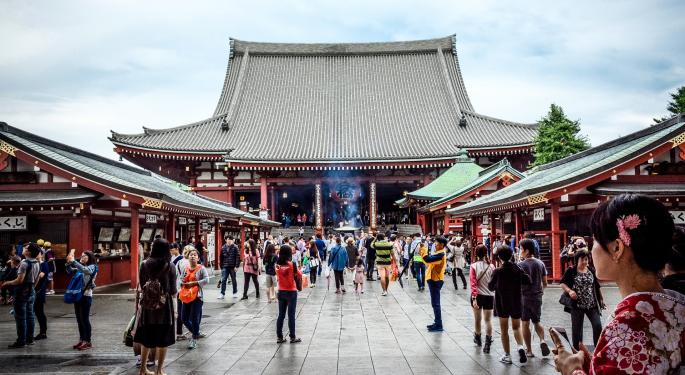 Baidu Inc (ADR) (NASDAQ: BIDU) is one of China's most important eCommerce companies through its Chinese-language search platform that commands an 80 percent market share. So why is it now a competitive threat to global automakers?
Baidu's Senior Vice President Wang Jing said on Friday his company has plans to mass produce a driverless car within 5 years from now. In fact, the company is already testing its driverless cars in public roads in Beijing and Wuhu and in a closed testing area in Shanghai.
Speaking at The Wall Street Journal's Converge technology conference, Baidu's executive also said its driverless cars will be tested in additional cities across China to better adapt to weather, road and traffic conditions ahead of its launch in five years.
Related Link: Investment Pro: $1 Trillion Is Pouring Out Of China And You Should Follow Their Lead
However, Jing suggested the driverless car market will be big enough for all involved, including Google and its parent company Alphabet Inc (NASDAQ: GOOG). Meanwhile, the company is open to partnerships with U.S. entities including Uber.
"The market right now is very early so it's big enough for many players," he said. "I don't think anyone can dominate this area."
Investors could debate for ages the merits of driverless cars and its impact on the environment. It does seem that based on Jing's comments, the future of automotive is indeed heading in that direction even if "it won't happen overnight."
View Comments and Join the Discussion!
Posted-In: Baidu China eCommerce driverless cars Self Driving Cars The Wall Street Journal Converge Technology Conference Wang JingTech Media Best of Benzinga