The Tough New Question Investors Are Asking Post Equifax Breach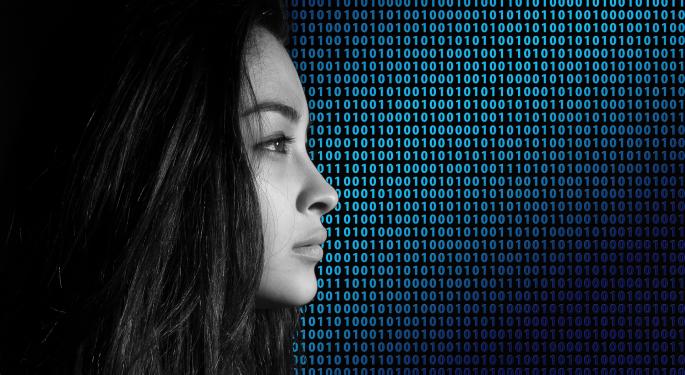 Equifax Inc. (NYSE: EFX) recent data breach is notable in many ways and can impact investor sentiment across the entire stock market, Max Wolff, chief economist at Disruptive Technology Advisers, argued during a recent CNBC "Trading Nation" segment.
Perhaps most notably, the data breach consists of some of the most important pieces of information consumers trusted Equifax to securely store, including drivers license details, social security number and full name, Wolff noted. On top of that, the breach will likely set new records in terms of fines and fallout.
Post Equifax breach, investors will likely be looking at any and every company in their portfolio and asking what are the potential cyber-vulnerabilities, he continued. Companies will likely be forced to make it even clearer now what policies are in place to not only prevent but respond to these types of attacks.
Equifax knew about a data breach for two months during which time executives were "getting ready to share the information that they had lost this data."
Related Link: FireEye Higher After Equifax Security Breach, Analyst Upgrade
Equifax CEO: 'We Apologize'
Equifax's CEO Richard Smith wrote an open letter to the public, which was published on USA Today. In the letter, the executive said that the data breach was "painful" and "the most humbling moment" in the company's century-old history.
The company initially discovered the breach on July 29 and it is natural for the public to be questioning why there was a six-week delay since the company publicly confirmed a data breach, the executive wrote. At first, it was believed the intrusion was "limited" and outside investigators confirmed there was no unauthorized activity on the consumer or commercial credit reporting databases.
"Consumers and media have raised legitimate concerns about the services we offered and the operations of our call center and website," he wrote. "We accept the criticism and are working to address a range of issues."
Finally, the executive said the company is allocating "extraordinary resources" to ensure there is no future data breach and every consumer who "wants protection has a full package of services."
Related Link:What's The Difference Between Equifax, TransUnion And Experian?
Posted-In: CNBC Cybersecurity Disruptive Technology Advisers EquifaxNews Events Tech Media Best of Benzinga
View Comments and Join the Discussion!