Jim Cramer Breaks Down Retail's Biggest Problems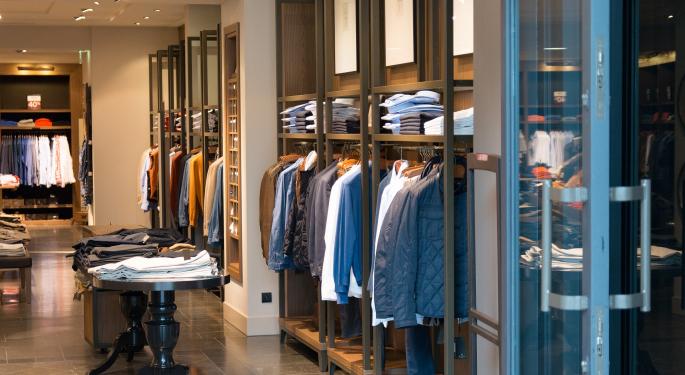 One of the handful of issues plaguing retailers is the fact that there are simply too many stores for consumers to chose from.
CNBC's Jim Cramer explained Friday that he personally shops at J C Penney Company Inc (NYSE: JCP) but at its core the department store doesn't necessarily bring anything unique to the table compared to rivals.
"What is the reason for being?" Cramer asked. "Why do we need Penney? There are a lot of places in the world to shop at. We have too many places to shop at, and that's really the takeaway."
Cell Phones A Better Shopping Experience
Cramer also pointed out another issue plaguing retailers. While certain stores can and do offer customers exceptional service, the fact is a customer's cell phone provides "even better service." He said the new generation of shoppers doesn't want to waste anytime and armed with a smartphone can buy what they want when they want and how they want.
In fact, mall traffic as a whole isn't suffering as much as one would assume based on the concerning headlines coming from retail and department stores. This could be because consumers are still shopping at malls, but go to one specific store for one specific product and then leave instead of spending hours browsing multiple stores.
Amazon Knows So Much More
Cramer went on to explain another main problem plaguing retailers that isn't necessarily receiving much attention. Unlike Amazon.com, Inc. (NASDAQ: AMZN), physical retailers don't have enough customer data.
Competing against Amazon is like playing with "two hands tied behind your back" since Amazon makes use of artificial intelligence, data systems, and even its Alexa device to put Nordstrom, Inc. (NYSE: JWN)'s one-to-one style relationship to shame.
"The fact is Nordstrom doesn't know anything about their customer versus what Amazon does," Cramer concluded.
See Also:
Nordstrom Rack A Demonstration Of Retail's Perseverance Amid Department Store Chaos
Mixed Picture: Retail Sales Up, But Miss Expectations As 'Brick And Mortar' Weak
Posted-In: CNBC Online Commerce retail retail earningsEarnings News Retail Sales Media Best of Benzinga
View Comments and Join the Discussion!