Fitbit's New All-Time Low Coincides With Warren Buffett's Entrance In The Wearables Sector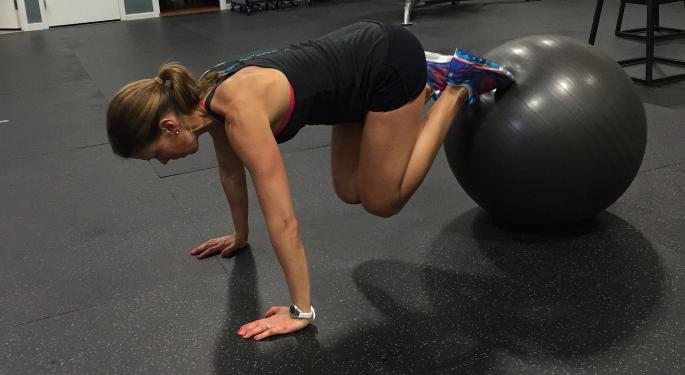 Shares of Fitbit Inc (NYSE: FIT) hit a new all-time low of $5.62 on Thursday as the already heightened competitive landscape in the wearables market intensified even further.
ZDNet reported that Warren Buffett's Berkshire Hathaway Inc. (NYSE: BRK.A) (NYSE: BRK.B) and its jewelry subsidiary, the Richline Group, will manufacture and distribute a new smart jewelry line called Ela.
ZDNet noted that the wearable technology will be able to connect with iOS and Android devices and will include a step-tracking feature.
The new device will also be able to connect to an app, which will help users create and share photos, special songs and voice recordings.
Buffett explained to CNBC in a statement that the jewelry business is centuries old and certainly isn't going anywhere although it is evolving.
"With the addition of technology, we're simply updating something everyone knows and loves to better fit our modern age," Warren said.
Fitbit Competitor Or Not?
Fitbit investors are already on edge and certainly the entrance of a Buffett-backed company is of great concern for the fitness tracker that is valued at just $1.28 billion.
However, Richline Group's product and innovation manager Cliff Ulrich suggested that his product is marketed to be a "jewelry first" product that "allows you to save memories in your jewelry, like a modern day locket."
In the meantime, Fitbit's investors aren't convinced and likely view the new entrant as a formidable competitor.
At last check, shares of Fitbit were down 0.95 percent at $5.76.
View Comments and Join the Discussion!
Posted-In: CNBC Ela Fitness TrackersNews Movers Tech Media Trading Ideas Best of Benzinga