Meet 2017's First Big Tech IPO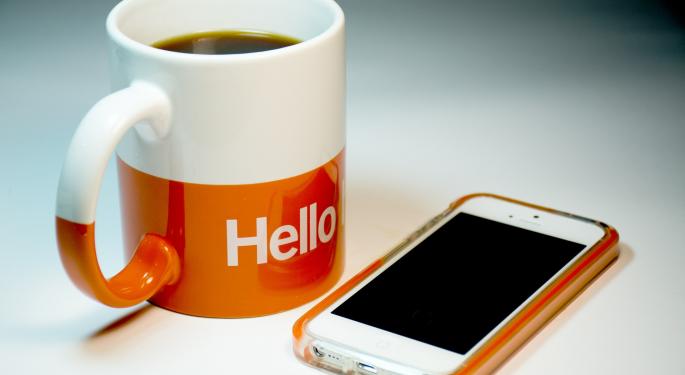 The first big tech IPO of 2017 will happen next week.
According to CNBC, AppDynamics, a software company that helps business identify and fix bugs in their applications, is expected to raise as much as $165.6 million in its initial public offering.
Shares are expected to be listed at $10 to $12 each and trading is expected to begin on January 26, 2017.
CNBC noted that AppDynamics participated in a round of financing in late 2015, which valued the company at $1.9 billion. Investors scooped up shares 11.6 million shares at a price of $13.71. However, if the IPO occurs at a price of $11 per share or less then the early investors would be granted 2.3 million shares, which will dilute the other stakeholders.
This tactic is quite common and venture capitalists refer to it as "structure" which encourages companies to show valuation growth from one round of financing to the next.
CNBC also highlighted the company's growth prospects as it generated $158.4 million in revenue during the first three quarters of 2016, which marks an increase of 54 percent year-over-year.
What To Expect
If Investors believe in AppDynamics' growth prospects, then the stock is expected to flourish in a more healthy market environment for IPOs compared to the past two years.
Last year saw a few high profiled IPOs, which started off great for investors but ended the year on a sour note.
For example, Twilio Inc (NYSE: TWLO) priced its IPO at $15 per share in June, 2016, and the stock quickly popped 60 percent at its open to $23.99 and finished its first trading day at $28.52. Within weeks, the stock netted investors a triple-digit percentage return.
After peaking at $70.96 shares of the provider of a cloud communications platform for developers began to decline.
On Friday, the stock was seen trading at $28.23 — not far removed from its lows of $23.66.
Nutanix Inc (NASDAQ: NTNX), a fellow cloud based tech IPO, saw its shares soar more than 130 percent on its first trading day in late September, 2016. After pricing its stock in a range of $13 to $15, shares opened at $26.50 and closed its first day at $37.
Similar to Twilio, shares peaked at $46.78 before beginning a steady decline. By Friday the stock was trading at $28.23, also not far removed from its lows of $23.11.
Posted-In: AppDynamics CNBCNews Previews IPOs Tech Media Trading Ideas Best of Benzinga
View Comments and Join the Discussion!