Jim Cramer Says Google Has Been Hit Because Of Its Arrogance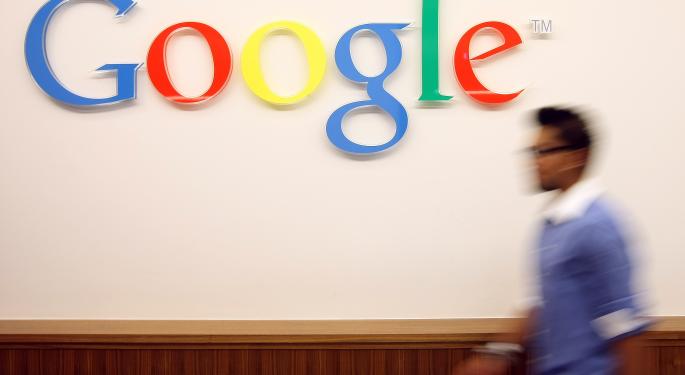 When it comes to market cap, revenues or profits, there is no comparison between Google Inc (NASDAQ: GOOGL) and Yahoo! Inc. (NASDAQ: YHOO). In terms of performance in the foreseeable future, however, analysts at Bank of America feel that Yahoo will overtake Google. They recently downgraded Google to Neutral from Buy and upgraded Yahoo to Buy from Neutral.
Jim Cramer was on CNBC to discuss this move by Bank of America and whether their ratings accurately depict the current picture of both stocks.
"They are saying that Google's numbers are too high, okay, so they are downgrading Google and they are upgrading Yahoo. Now why do I call this piece coincidence and not breathtaking is because you could have done this a long time ago, perhaps when Yahoo was at say $30 and Google was at say $600," Cramer said.
Related Link: Bank Of America's Pair Trade: Yahoo & Google
"This is explaining the obvious that there is a lot of competition for Google all of a sudden and there's also European regulatory […] Yes, this European commission is real, okay, and it's a real pain in the butt to Google, but it could be subsided," he continued. "I think that you have to be very carefully selling Google because it's a very inexpensive stock and people don't realize that."
On the shortcomings of Google, Cramer said, "Google has been cavalier, Google has not been focused on trying to make money, Google doesn't seem believes in the Andy Grove dictum that a quarter is a logical way to be able to judge a company. So, Google has been hit, I think, for its arrogance."
Shares of Google recently traded at $533.96, down 1.5 percent.
Posted-In: Bank of AmericaCNBC Jim Cramer Media Best of Benzinga
View Comments and Join the Discussion!