Jim Cramer Says 'Machines' Caused Apple's Big Drop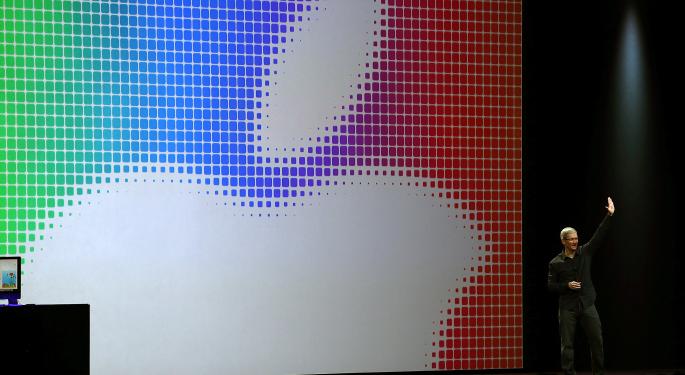 Shares of Apple Inc. (NASDAQ: AAPL) plunged heavily on Monday morning.
Although the stock opened flat at around $119, within a matter of 30 minutes it crashed to levels of $111, only to bounce back to the $115-116 area. The Street is still speculating as to what caused such a drastic fall in the tech giant's stock, but Jim Cramer has his own version of what might have caused the fall.
Cramer was recently seen on CNBC discussing the possible reason for the sudden fall in Apple's stock.
"I know this is going to sound little soporific, but what happens sometime as you get algorithms that suggest you should sell all tech. And we have one that is related to whatever; I am sure some machine said let's undo the Friday move that we have had in tech, let's undo the NASDAQ , let's pull out of them, let's pull out of everything that's internet and that's what happening," Cramer said.
Related Link: Apple Just Flash Crashed: Here's What Traders Are Saying
"Did anyone say anything particularly about Apple? No. Was it up huge? Yes. Should it be sold now? You know what, I don't want to trade it," Cramer said. "We're reversing everything from the Friday except for the oils where we continue with problems. It;s very rare, I mean Exxon is up a little bit, but the oils remain; Until I see the number cuts I just think it's dangerous to speculate because of who has got the hedges off."
Shares of Apple recently traded at $115.60, down 3.2 percent.
Posted-In: CNBC Jim Cramer Media Best of Benzinga
View Comments and Join the Discussion!