Harvard Business School's Nitin Nohria Has Three Important Numbers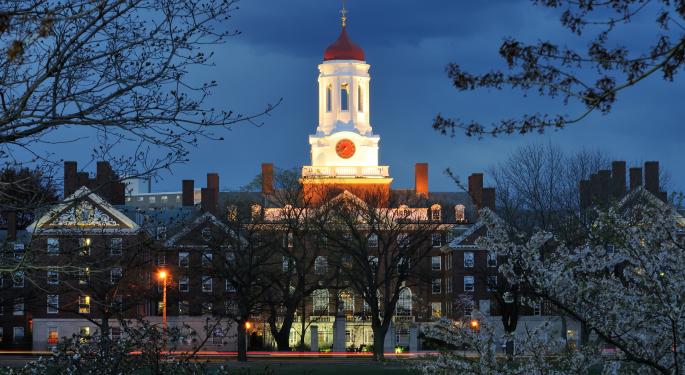 Nitin Nohria, dean of Harvard Business School, appeared on CNBC's Squawk Box Tuesday Morning where he discussed what the United States needs to assure economic competitiveness on a global scale.
Nohria went through the first process of moving out of the recession and pushing into a sustained recovery, saying that there are three numbers America should be focused on. What are the big three?
According to Nohria, those numbers are: inflation staying under two percent, unemployment staying below six percent, and GDP growth rates maintaining three percent.
Nohria said that If the policy of quantitative easing continues until we get to the stage where all of those numbers remain consistent, then the U.S. will will be at a point of a sustained recovery.
"We shouldn't be satisfied with just a sustained recovery because the problems that we have in the country that relate to our competitiveness go well beyond the current recession. They are structural issues, they are systemic issues, they're serious issues, and they're solvable issues, but we have to act to address them," said Nohria.
Nohria said went on to say that the U.S. must think about monitory policy, and then fix the budget and our debt, reform the tax code, make Washington function properly, and make greater investments in education in order to create an innovative and productive workforce that will keep America competitive.
None of which have been easy.
"It's going to be striking that America may spend more on interest payments than we might on infrastructure or investing in our future," said Nohria.
The U.S. should be confident in reaching those three important numbers before there's a move to taper, Nohria said.
"It'll be a shame if just when we're beginning to see a recovery that we stall it right now," said Nohria.
Nohria suggested that a stall in the U.S. economy would be a stall in the global economy, and said that the country needs to provide the leadership that's needed for a global recovery to occur for at least another two to three quarters.
Then, Nohria said, we can take care of our massive structural issues. He highlighted that taking care of those issues will be much harder without the confidence of the current recovery that the U.S. has right now.
Fixing the long term issues, Nohria continued, begins with having an educated workforce, meaning highly skilled and hardworking.
"Maintaining this engine of entrepreneurship combined with high-skilled, high-talented labor, with U.S. policies that make doing business in the United States relatively simple, relatively straight forward," said Nohria.
Nohria said that making business more straight forward in the U.S. will be done by simplifying regulation and tax code.
Posted-In: CNBC News Politics Topics Global Economics Hot Media Best of Benzinga
View Comments and Join the Discussion!