Standard & Poor's Becomes First Credit Rating Agency to be Sued by DOJ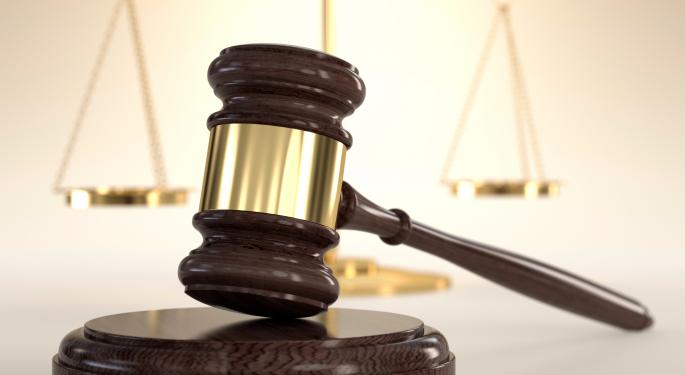 The U.S. Department of Justice intends to bring civil charges against McGraw-Hill (NYSE: MHP) subsidiary, Standard & Poor's for wrongdoing in its ratings of mortgage bonds prior to the 2008 financial crisis.
The action, reported by CNBC, would be the first by a federal agency against a major credit rating agency over alleged illegal behavior connected to the financial crisis.
This unusual move by the feds caused James Poulos at Forbes to ask whether the suit against S&P marks the beginning of a new crackdown or another act of symbolic politics. Poulos points out that the Obama administration has been marked by a lenient federal attitude toward those at the top of the mortgage crisis financial pyramid.
Poulos says this is the sort of federal move that gets harried and disgruntled people asking, "Why S&P and not another target?"
Allegations against Standard & Poor's will center on the model S&P used to rate bonds and will reportedly be the subject of lawsuits to be filed later this week.
According to CNBC's David Faber, the Department of Justice is reportedly seeking "a 10 figure plus settlement and the admission of wrongdoing."
S&P responded with a statement saying, "A DOJ lawsuit would be entirely without factual or legal merit. It would disregard the central facts that S&P reviewed the same subprime mortgage data as the rest of the market – including U.S. government officials who in 2007 publicly stated that problems in the subprime market appeared to be contained – and that every CDO that DOJ has cited to us also independently received the same rating from another rating agency."
CNBC's Mary Thompson says Dow Jones reports that this action does not involve the DOJ alone, adding that a number of state attorneys general are also preparing to file civil action against Standard & Poor's.
S&P and its main rivals, Moody's Corp. (NYSE: MCO) and Fitch Ratings, have already faced criticism and lawsuits from investors for assigning high ratings to thousands of subprime and other mortgage securities that later went bad.
S&P has maintained that its ratings constitute opinions protected by the first Amendment
Shares of McGraw-Hill fell 13.8 percent Monday, in its biggest one-day drop since the stock market crash in October 1987. The stock closed at $50.30, down $8.04.
Although not a target of the DOJ probe, Moody's Corp. fell 10.7 percent, closing at $49.45.
Posted-In: FitchCNBC News Rumors Legal Events Hot Media Best of Benzinga
View Comments and Join the Discussion!