Barron's Recap: ETF Special Report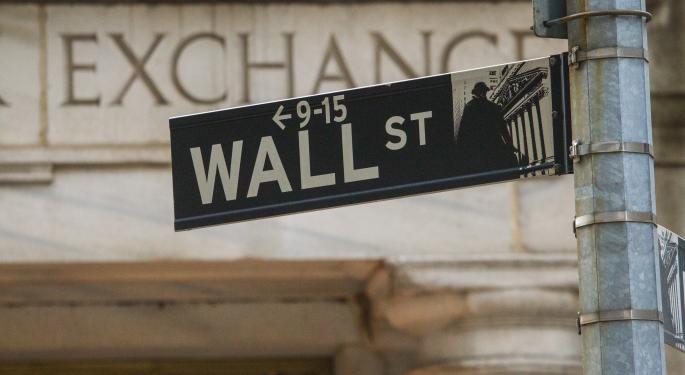 This weekend in Barron's online: a special report on exchange-traded funds, as well as the prospects for EMC, D.R. Horton, United Stationers and more.
Cover Story
"Can ETFs Be Derailed?" by Jonathan R. Laing.
Exchange-traded funds are like blockbuster drugs, says this week's cover story in Barron's. That is, "hugely beneficial when used correctly, but not bereft of potential adverse side effects."
The article explains the complex and unique structure of ETFs, and explores whether they could exacerbate a market selloff. See how ETFs were involved in last year's sell-off after the Fed chair hinted at the tapering of the Fed's bond-buying, as well as in the 2010 Flash Crash. And see some ways that ETF investors can avoid some of the inherent risk.
See also: The 3 Biggest ETFs In The World
ETF Special Feature
The $8 billion bank-loan ETF industry has created a lot of controversy, says Brendan Conway's "Beware Bank-Loan ETFs." See why BlackRock and Vanguard refuse to offer bank-loan ETFs, and find out which of the ETFs that are available investors should be most wary of.
Lewis Braham's "Checking Up on Fidelity's New ETFs" says that when Fidelity launched its 10 sector exchange-traded funds last year, there was much skepticism. However, the funds recently crossed the $1 billion mark. See the article for more on how to use them.
"Your Advisor's Balancing Act -- With Your Portfolio" by Brendan Conway points out that financial advisors love using ETF managed portfolios to simplify their business. But are these pre-made portfolios everything that customers think they are?
In "The Vanguard Paradox," Lewis Braham explains that Vanguard's actively-managed mutual funds are cheaper than many comparable exchange-traded funds -- and do better. See the article for tips on what investors should do.
Feature Stories
See "EMC: Ready to Come Out From Under a Cloud" by Lawrence C. Strauss to find out why data storage company EMC (NYSE: EMC) may cave to pressure from an activist investor and spin off its VMware software unit.
In Andrew Bary's "D.R. Horton: Built to Prosper," see how the beaten-down shares of this fast-growing home builder offer an undervalued play on a stronger housing market, as D.R. Horton (NYSE: DHI) targets three levels of the new-home sector.
United Stationers (NASDAQ: USTR) could see fatter profits and a higher share price, according to "United Stationers' Makeover Yields Promising Results" by David Englander. That is because the office-products wholesaler has ramped up sales of janitorial products and industrial goods.
"Taking a Different Tack" by Steve Garmhausen offers the best advice from Tom Sedoric of Wells Fargo Advisors. Discover why Sedoric has a more modest clientele than other top advisors and why he prefers to avoid investment fads.
Lawrence C. Strauss's "The Case for Tech, Energy, and Industrials" presents an interview with Jason Trennert of Strategas Research Partners. This widely followed Wall Street strategist with a good grasp of market history discusses the sectors in which he still sees opportunities.
In "The Patience of a Vulcan Investor," Sarah Max profiles C.T. Fitzpatrick, founder and CEO of Vulcan Value Partners. According to the article, Fitzpatrick decides which companies he wants to buy at what price, and then he waits.
"The Price of Progress" is an editorial commentary by Thomas G. Donlan in which he discusses how progress is always too expensive, unless there isn't any.
See also: How Starbucks Is Boosting Profits With Redesigned Stores
Columns
Columns in this weekend's Barron's discuss:
The markets react to the brightening economic picture
The Affordable Care Act as a huge boon to hospital stocks
Amazon.com's push for $9.99 e-books
New spins on how to build a portfolio
American Funds jumping into the ETF game
Dividend hikes from energy companies
Lessons from two "beach-blanket classics"
Housing as a wild card in the rising economy
The means of circumnavigating the globe
A family office co-op
Three digital lending libraries
Keep up with all the latest breaking news and trading ideas by following us on Twitter.
View Comments and Join the Discussion!
Posted-In: Barron's D.R. Horton emc united stationers Barron'sMedia Best of Benzinga