Barron's Recap: The New Indexing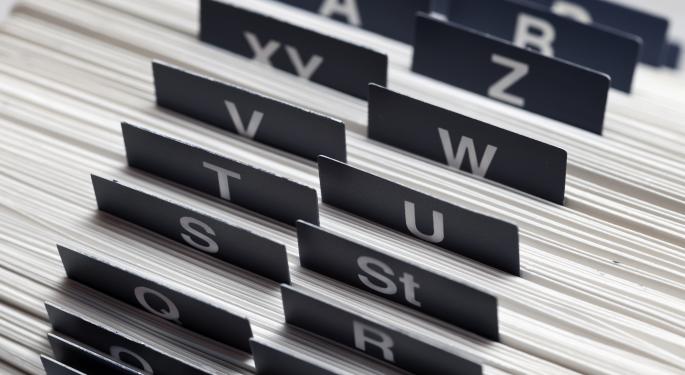 This weekend in Barron's online: alternative indexing, the quarterly report on mutual funds, as well as the prospects for Hewlett-Packard, B/E Aerospace, Rio Bravo Restaurant and more.
Cover Story
"Beyond Bogle: The New Indexing" by Reshma Kapadia.
This week's cover story in Barron's remarks that index investing has become an umbrella term for a variety of strategies that have much in common with active management. The term "indexing" simply does not mean what it once did.
See the argument for alternative indexing, as well as the three forms that the most popular alternative index funds take and how they have stacked up against the S&P 500 in the past few years.
See also: Avoid Risk To Prosper
Feature Stories
"CEO Meg Whitman's Turnaround at HP" by Jack Hough suggests that now that Whitman has stopped revenue declines and stabilized Hewlett-Packard's (NYSE: HPQ) businesses, its shares could be poised to climb 20 percent.
Alexander Eule's "Why B/E Aerospace Is Flying High" makes the case that B/E Aerospace (NASDAQ: BEAV), the world's largest maker of aircraft interiors, will be a big winner as airlines look for more space.
In "Menu Item No. 1: Restoring Restaurant Stock's Brio," David Englander explains how Rio Bravo Restaurant (NASDAQ: BBRG) should benefit from better weather, a light menu and a focus on increasing customer traffic.
Media magnate Sumner Redstone's confidant is the focus of "CEO Spotlight: Viacom's Philippe Dauman" by Leslie P. Norton. See how Dauman, the chief of Viacom (NASDAQ: VIAB), is also a cherished coach, shrewd negotiator math whiz.
"Tech Outfits Should Go All In" is an editorial commentary by Thomas G. Donlan that discusses how the U.S. Supreme Court contribution ruling provides leeway companies to seek legislators who will make needed changes on taxes, education and immigration reform.
Special Feature: Mutual Fund Quarterly
"David Herro: Emerging Markets Still Overpriced" by Lawrence C. Strauss reveals why this renowned investor sees more value in developed markets. See why Herro has now recommends Credit Suisse, Diageo and Kering.
In Ben Levisohn's "Watch Out for Fund Changes," the recommendation is that investors be wary when a mutual fund changes its stripes. Even small modifications can mean big changes -- perhaps negative ones. See what to watch out for.
Fixed-income closed-end funds are trading at historically large discounts, points out Brendan Conway's "Buy These New Closed-End Funds." That makes some top bond managers available for cheap. See why now is the time to get in.
In "The Trouble With Actively Managed ETFs" by Sarah Max, the question is whether actively managed exchange traded funds, the so-called holy grail of fund companies and ETF providers, are any good for investors.
"Time to Get Into These Unloved Funds" by Lewis Braham says that the fund categories that see the most outflows in one year typically outperform in the next. But choosing funds can be tricky, so the article makes suggestions for what to buy now.
Michael Vallo's "Funds Battered in 2013 Come Out Swinging" makes the case that worries about U.S. monetary policy, fiscal policy in China and Russia's military policy have driven investors to once-neglected mutual funds.
In "Socially Responsible Funds Make an Impact," Crystal Kim discusses how so-called ethical funds have been seen as index-huggers that screen out the most egregious offenders. But see how they are taking a more active approach.
See which mutual funds were the best performers and which ones were the worst performers in the recently ended first quarter in "Leaders & Laggards -- First-Quarter 2014" by Michael Vallo. The funds are ranked in tabular form.
"First-Quarter Results by Sector" is also a Barron's table of the mutual funds. This one covers a 10-year period and includes quarterly dividends and monthly reinvestments.
See also: Benzinga Weekly Preview: Fed Minutes To Shed Light On The Bank's Future
Columns
Columns in this weekend's Barron's discuss:
The spotlight on high-speed trading
The unbelievable record of Virtu
The sell-off in exchange shares
The latest employment numbers
Likely effects on markets of the Supreme Court ruling
Whether the Nasdaq swoon is justified
Forensic accountants for the little guy
Souped-up handheld music players
The outlook for tech dividends
What to take away from "Flash Boys"
Keep up with all the latest breaking news and trading ideas by following us on Twitter.
View Comments and Join the Discussion!
Posted-In: B/E Aerospace Barron's Credit Suisse Diageo Flash Boys hewlett-packard HPMedia Best of Benzinga