Barron's Recap: Cues from Cooperman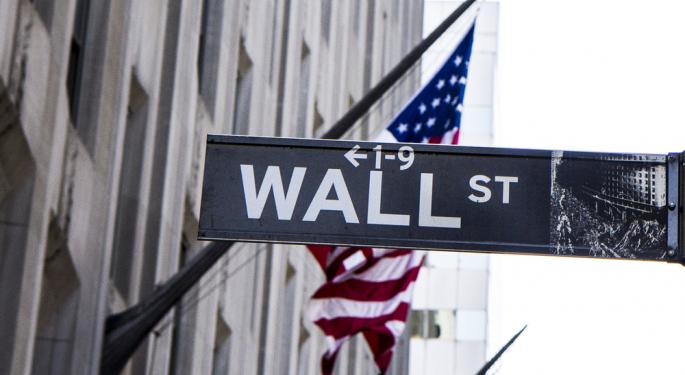 This weekend in Barron's online: a profile of a Wall Street titan, a tribute to a former Barron's editor and columnist, and the prospects for Ryder System, Tencent and ING U.S.
Cover Story
"Cues from Cooperman" by Lawrence C. Strauss.
This article says that Leon Cooperman, chairman and CEO of Omega Advisors, takes pride in being a demanding boss. "You have to be on the balls of your feet at all times," he is quoted as saying. And it has paid off for investors.
His Omega Overseas Partners hedge fund has seen average annual returns of 14.3 percent since 1992, compared to 8.6 percent for the S&P 500. The returns have averaged 15.6 percent over the past three years, and the fund was up a remarkable 30 percent last year.
The article tells how Cooperman stays on top in investing and philanthropy. See how he came back from a "drubbing" in the financial crisis of 2008, and why the fund has an eye on Sprint Nextel (NYSE: S). See how he has clashed with the White House and how he plays his part in the Giving Pledge, an initiative of Warren Buffett and Bill and Melinda Gates.
And see how this son of a plumber went from Bronx kid to Wall Street titan. Though he may have mellowed a bit with age, "He doesn't like people who lack conviction in their ideas," says a long-time friend. For investors in his fund, says the article "that's all for the best."
Feature Stories
"A Remarkable Writer and Friend" is a letter from the editor by Lauren R. Rublin. And it is a tribute to Alan Abelson, financial journalist and longtime columnist for Barron's. While he may be gone, "the culture he built still governs Barron's, and the work goes on."
In Sandra Ward's "Ryder Is Comin' at You from Every Angle," the focus is on truck-leasing and logistics company Ryder System (NYSE: R). Its profits have been exceeding forecasts, and its shares could rise as much as 20 percent.
Jack Hough's "Hold the Phone -- Europe's Telecoms Look Like a Bargain" says it is not yet time to hang up on the European telecoms, even though they have put infrastructure spending on hold, which has caused their technology -- and share prices -- to fall behind.
Tencent is China's Facebook, Twitter, Zynga and Tumblr all rolled into one, says "China's King of All Social Media" by Reshma Kapadia. The company is pushing hard into e-commerce. See how the company stays on top and why its shares could rise 20 percent.
"The Unknown Life Insurer" by Andrew Bary suggests that life-insurer and retirement-services company ING U.S. (NYSE: VOYA) is misunderstood and undervalued. It is trading at half the valuation of some of its competitors. See why its shares could rise 30 percent or more in a takeover.
In "When Thrift Pays," David Englander indicates that, after a second-step conversion, Northfield Bancorp's (NASDAQ: NFBK) in fine shape. Also, the article says, it is time to take profits in Big 5 Sporting Goods (NASDAQ: BGFV).
Christopher C. Williams's "A Model Approach" is a profile of John Chisholm of Acadian Emerging Markets fund. Chisholm uses a quantitative model to uncover undervalued stocks with good growth potential in countries that have supportive monetary policies.
"Here Comes Fannie Feel-Good" is an editorial commentary by Thomas G. Donlan in which he suggests that it is time to wake up from the American Dream of subsidized mortgages. Also, tax officials have no business monitoring speech, political or otherwise.
Columns
Columns in this weekend's Barron's discuss:
Questions raised by the illogical dumping of gold
Whether cyclicals are ready to rally
A smart portfolio tracker app
Fidelity cleared to launch active exchange traded funds
Index exchange traded funds that are worth it
A rude awakening for "U.S. debt pollyannas"
Cisco Systems (NASDAQ: CSCO) and other tech comeback kids
Quantitative, computer-based trading and individual investors
Macy's (NYSE: M) dividend hike
The effect of Obama scandals on his base
Online Exclusives
This weekend's Barron's online exclusives include:
"Walter Energy Execs Dig into Shares" by Grace L. Williams. Coal producer Walter Energy (NYSE: WLT) sank to a multiyear low earlier this month. Between May 6 and May 13, 11 insiders bought more than 113,000 shares.
CEO Walter J. Scheller bought more than 8,500 shares for more than $150,000. CFO William G. Harvey bought 5,000 shares for more than $87,000. The general counsel also bought 5,000 shares, and a senior VP of project development bought 3,000 shares. Seven directors bought a combined 91,500 shares.
Posted-In: Barron's Big 5 Sporting Goods Bill Gates Cisco Systems Facebook ING U.S. macy'sMedia Best of Benzinga
View Comments and Join the Discussion!