Uber's Ex-Chief Business Officer Isn't A Fan Of Reported Postmates Deal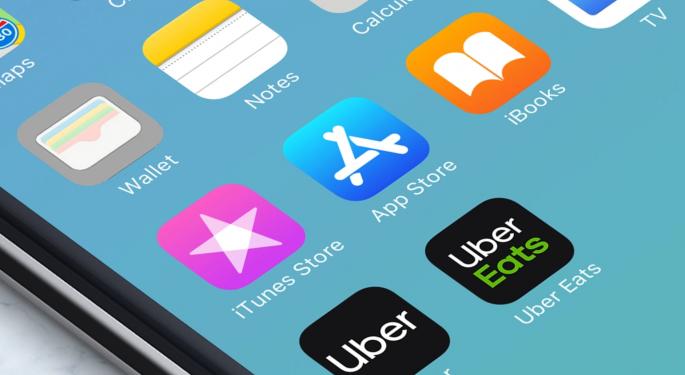 Uber Technologies Inc (NYSE: UBER) is reportedly interested in acquiring rival Postmates for $2.4 billion. The company's former Chief Business Officer Emil Michael was a guest on Fox Business to talk about the deal and the general state of the food delivery business.
Michael On Uber Acquiring Postmates: Postmates is ranked fourth in the food delivery market, and an acquisition would make sense — but only at the right price, Michael said.
At a price of $2.4 billion, it is unclear how Uber benefits, as a combined entity would improve its market position in just one major city, he said: Los Angeles.
There are likely better ways for Uber to spend $2.4 billion, as this price tag "feels a little expensive."
Governments Need To Offer Help: Uber Eats has offered forms of financial relief to restaurants in New York City, but the government needs to take action as well, Michael said. Governments need to offer restaurants financial relief through lower taxes, reduced red tape and other factors that lead to higher costs of ownership, he said.
That will result in more benefits to restaurants than forcing private companies to cap their fees in certain areas, the former Uber exec said.
Traits And Trends: The restaurant and food delivery space will continue to see momentum even after the COVID-19 pandemic comes to an end, Michael said. People have developed new habits around how they get their food, he said.
On the other hand, Uber's ride-hailing side of the business could benefit for opposite reasons, in his view
People who relied mostly on crowded public transportation options could turn to Uber and rivals for a safer transportation method, as contact is limited with just one person — the driver.
UBER Price Action: Uber shares lost 2.22% in Wednesday's session, ending at $30.43.
Related Links:
DoorDash Close To Securing Funding At $15B Pre-Money Valuation: WSJ
GrubHub Ditches Uber For Europe's Just Eat: What The Street Thinks
Photo courtesy of Uber.
View Comments and Join the Discussion!
Posted-In: Emil Michael food Food Delivery Fox Business PostmatesMedia Best of Benzinga