Why Would Salesforce Or Google Want Twitter?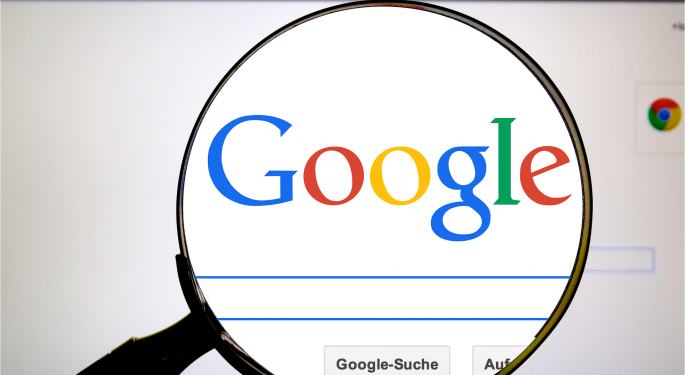 Shares of Twitter Inc (NYSE: TWTR) were trading higher by nearly 20 percent Friday following a CNBC report the company is in discussions to sell itself to salesforce.com, inc. (NYSE: CRM), Alphabet Inc (NASDAQ: GOOG), among other unnamed technology companies.
Here is a look back at what Recode had to say on why Salesforce and Google would be interested in buying Twitter.
Related Link: Twitter Spikes 20% After David Faber Reports New Buyout Chatter
The Case For And Against Salesforce
Salesforce acquired a company called Quip in August, which one analyst said could be seen as an "offensive move" against Microsoft's Office products. However, as noted by Recode, Quip's CEO Bret Taylor also sits on Twitter's Board of Directors.
Recode said some people think Taylor would be a "good fit" to run Twitter's core product, although the executive has said he won't be interested in doing so.
The case against Salesforce acquiring Twitter isn't that strong, at least according to Recode.
"While CEO Marc Benioff likes to buy things, according to sources at Salesforce, these rumors about his interest in Twitter are just that, and such a purchase is unlikely," the publication noted. "But it is a fun idea, because Benioff is fun!"
The Case For And Against Google
Google acquiring Twitter makes "the most sense," especially when considering it generates more revenue in a single quarter than Twitter's entire valuation.
Google has tried in the past to enter the social media space, but hasn't seen mush success. Twitter would give Google a "legitimate" social media platform to tie in with its YouTube platform.
On the other hand, Google's co-founder Larry Page has a "disdain" for social for the simple reason that "no one at Google is social or understands the paradigm." Moreover, Google has lost to Facebook Inc (NASDAQ: FB) in the social space and Page "decided that the company's future is not in this direction."
Posted-In: Google Acquire Twitter larry page Salesforce Salesforce Acquire Twitter twitter Twitter Acquisition Twitter RumorsMedia Best of Benzinga
View Comments and Join the Discussion!