A Recession In 2019? Experts Are Divided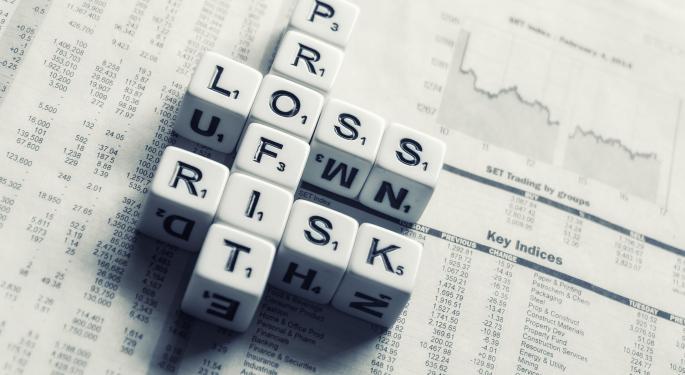 Nearly one in three business leaders said in the most recent PwC Annual Global CEO Survey they expect a decline in economic growth in 2019. Should investors expect a recession is on the horizon? It depends on who you ask.
CNBC's Kernen Responds To Krugman's Recession Comments
New York Times columnist Paul Krugman, winner of the 2008 Nobel Memorial Prize in Economic Sciences, said over the weekend at the World Government Summit in Dubai there is "quite a good chance" of a global recession in 2019 or 2020, CNBC reported.
It's unlikely that one major event will translate into a recession, but rather a combination of multiple headwinds will prompt an economic downturn, Krugman said.
For example, President Donald Trump's tax cut stimulus was "not very effective" in boosting the economy, he said. And the tech bubble looks like it is starting to deflate — and the government doesn't have an appropriate response, the columnist said.
In response to Krugman's comments, CNBC's "Squawk Box" co-host Joe Kernen said many economists and billionaire investors like Ray Dalio have been sounding the alarm bells since the day Trump won the 2016 presidential election.
Fast forward to 2019, and Krugman isn't alone in calling for a recession despite the "rip-roaring economy," Kernen said.
Krugman is the last person anyone should listen to for economic predictions, as he said in the 2000s that the internet's impact on the economy would be no greater than that of the fax machine, Kernen said.
Related Link: Is A Recession Coming In 2019?
Richard Bernstein Looks At 2020 Risk
Europe may be flashing some warning signs of a pending recession, as corporate earnings that were already weak are becoming weaker Richard Bernstein, CEO of Richard Bernstein Advisors, said as a guest on "Squawk Box."
Coupled with similar signs of weakness in China and Japan, it is likely a cooling global economy will have an impact on American exports in 2020, he said.
A potential U.S. recession is the result of a long economic boom cycle that has played out over a period of years, Bernstein said.
Cramer: The Fed Can Cause A Recession
If the Federal Reserve introduces three interest rate hikes in the medium-term, it could result in the U.S. economy entering a recession, CNBC's Jim Cramer separately told Kernen. A more likely scenario is that the Fed will only hike rates once, Cramer said.
Another wild card in the recession debate is the outcome of trade talks between the U.S. and China, Cramer said. If a deal is finalized on the United States' terms, corporate profits will move higher and "people will say, 'I wish I was more bullish,'" he said.
Related Link: Is US Unemployment So Low That A Recession Is Unavoidable?
Posted-In: CNBC Joe Kernen Paul Krugman RecessionFutures Economics Markets Media Best of Benzinga
View Comments and Join the Discussion!